We are conducting water quality monitoring over five years in five different river drainages in the Flathead River Valley. This valley is unmatched in North America for the variety, completeness and density of carnivore species, such as the grizzly bears that live and breed here. Rich in plants, and well-known for its brilliant wildflowers, it's a mixing zone of plant species from four directions. The Flathead is also a key corridor for animals moving north and south through the Rocky Mountains – all the way from Montana's Glacier National Park to Canada's Rocky Mountains.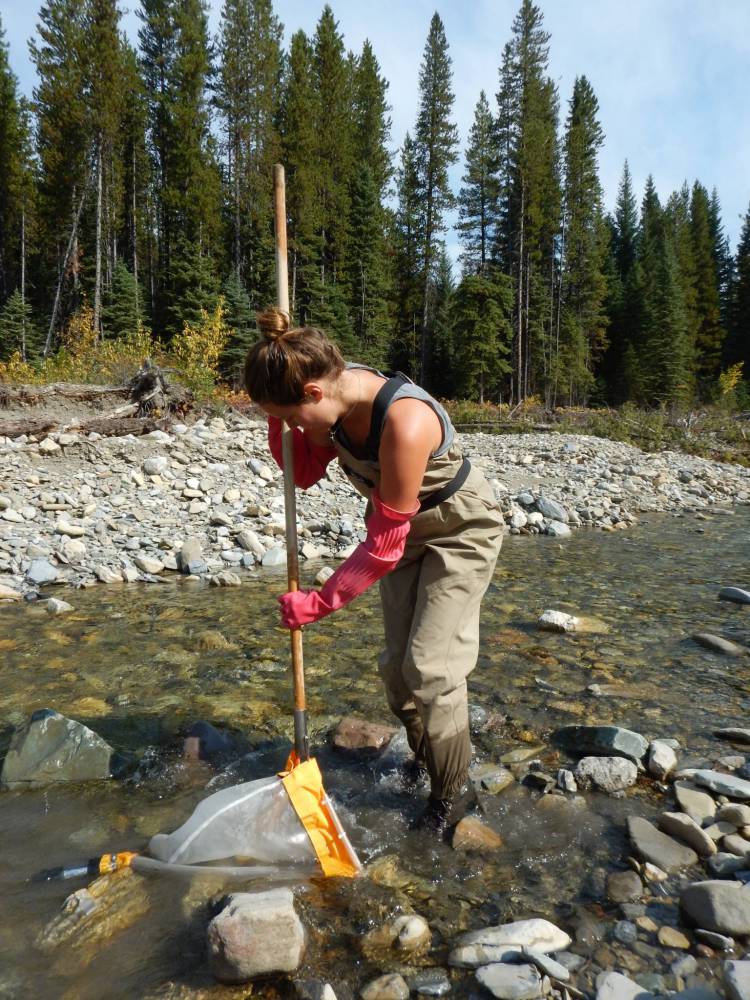 By monitoring different drainages using a protocol developed by Environment Canada, CABIN (Canadian Aquatic Biomonitoring Network), we are able to assess potential threats from logging and other impacts on this unique freshwater ecosystem.
Through engaging community members in monitoring, using the CABIN protocol, the formation of a community-driven stewardship group to protect the Flathead is underway. Together, industry, local government and community members, are working to defend the clean water one of the most biologically important places on the continent.