Jumbo will be wild forever!
The Jumbo Glacier Resort was a year-round ski resort proposed in the Jumbo Valley in the heart of BC's Purcell Mountains. Located in the traditional territory of the Ktunaxa Nation, 55 km west of Invermere, the resort would have occupied 6,000 hectares and accessed four glaciers. For nearly 30 years, local residents, concerned citizens and the Ktunaxa Nation strongly opposed this development for environmental, economic and spiritual reasons—and we won!
In early 2020, the Ktunaxa Nation, with the support of Federal and Provincial governments, declared the Qat'muk Indigenous Protected and Conserved Area, protecting the Jumbo Valley and 700 square kilometres around it—forever.
The Jumbo Valley, located deep in the wilds of British Columbia's Purcell Mountains, has long been revered for its spiritual significance and beauty. To the Ktunaxa Nation, it is known as Qat'muk, home of the grizzly bear spirit.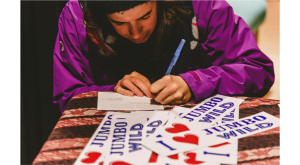 Part of a crucial international wildlife corridor, the Jumbo Valley is one of only two remaining areas in North America where bears can freely roam between Canada and the US. Permanent development of the valley would likely have lead to reduced grizzly populations locally, regionally and even continentally.
We all need the wild—clean water to drink, open spaces to run, animals to remind us of our nature, mountain peaks to connect us to something bigger than ourselves. That's why we did our part to protect Jumbo for almost three decades, and why we will always hold the Jumbo Valley in our hearts.
During the height of the struggle to protect Jumbo, Patagonia sponsored a film made by Sweetgrass Productions to shine a spotlight on the issue. We're delighted to present the short film version here:
To learn more about the issues surrounding the Jumbo Valley or the longstanding campaign, visit our Jumbo Wild website.