It's amazing what is happening all around us in nature without us even realizing it.
Immerse yourself in the world of small with Wildsight Educator Patty as she shares her favourite things about lichen and helps you to identify the different types of lichen you might find.
Then grab a magnifying glass and continue exploring the magical world of lichen using this Lichen Lesson Plan and the Lichen and Moss Scavenger Hunt – we promise you'll find something you never noticed before!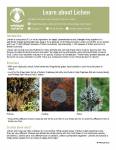 Lichen Lesson plan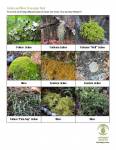 Lichen and Moss Scavenger hunt
Did you get some cool photos while exploring the world of small? Ask an adult to post them to our Wildsight Education at Home Facebook group to share with other learners across the Columbia Basin.