New for 2019 – week long day camps right here in Kimberley! How do you know the camp is right for your child? If you answer YES to the following 3 questions then we think your child has what it takes to become a Camp Odyssey Kid!
Is your child between 8 and 12 years of age?
Are you looking for a meaningful day camp experience with qualified environmental educators Ms Kim and Batty Patty?
Do you think your child will love being outside and engaged with the world around them?
Camp Odyssey runs the second session on August 6 – 9, 2019. In order to qualify, your child must be between the ages of 8 and 12 on the first day of the camp they attend. Full week registrations and daily registrations are open. YOU CAN STILL REGISTER FOR THE AUGUST SESSION!
Your child will be outdoors the entire day, much of that time on the move exploring. Hiking and nature exploration is the focus of this camp, but there will be plenty of time for free play and creativity. Activities include gardening, wilderness survival skills, splash park, building mason bee houses, crafts, and games!
This camp is a great fit if your child is comfortable walking 3-6 hrs (approx. 3-6km) throughout the day and using or learning to use bush bathrooms. Indoor washroom facilities may not be available every day, though an indoor space will be a backup for inclement weather.
WHAT ELSE DO I NEED TO KNOW
Cost
$225 for full week of August 6 – 9
$62 per day for individual day registrations
Full payment required at time of booking
Cancellations Policy: August Session – Must receive cancellation request by Monday, July 30, for a full refund. No refund issued for cancellations on or after Monday July 30.
Timing
Camp runs from 9am – 4pm
Drop off from 8:45am – 9am at the Kimberley Independent School (73 101 Ave, Kimberley, BC V1A 1A5)
Pick up from 3:45pm – 4pm at the Kimberley Splash Park on Rotary Drive
No before or after school care available
Children must come prepared with:
Sturdy outside shoes or boots
Jacket and pants appropriate for walking, running and sitting outdoors in all types of weather
Hat and sunglasses
Sunscreen and mosquito repellent
2 snacks that are easy to eat outside (all garbage must be carried out)
Lunch that is easy to eat outside (all garbage must be carried out)
Water and/or juice in a non-breakable container (enough to last all day – refill stations will not be available)
REGISTRATION
Registration for Camp Odyssey is on a first come, first served basis with limited spaces available. To secure your child's spot, registrations must be completed along with payment.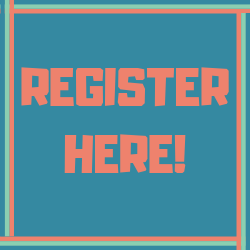 FREQUENTLY ASKED QUESTIONS
What exactly is a "Day Camp"?

Answer: A day camp runs each day with set drop off and pick up times at a pre-determined location. The child does not stay overnight, and as such goes home at each day's conclusion. Camp Odyssey drop off times are between 8:45am and 9am at the Kimberley Independent School; pick up is between 3:45am and 4pm at the Kimberley Splash Park.

How many kids do you need to run Camp Odyssey?

Answer: In order to cover costs and make this the best possible experience for your children, we need a minimum 15 registrations for each day the camp runs. If we are unable to secure the minimum necessary we will be contacting registrants and providing a full refund by 6 days before camp runs.

What happens if it rains?

Answer: We will play in the rain! Camp Odyssey will run rain or shine. In the case of inclement weather, a backup indoor space will be available, but it is our priority to be outdoors and appreciate all conditions. Please check the forecast and send your child with appropriate clothing and footwear. Extra socks and gloves/mitts are always a good idea, even in the summer.

Who will be leading my children? Can I trust them?

Answer: We are lucky to have two experienced Environmental Educators Kim Urbaniak (Ms Kim) and Patty Kolesnichenko (Batty Patty), leading camp activities, with 25 years combined experience. These educators have current Criminal Record Checks in good standing, valid First Aid Certifications, access to a cell phone and all necessary emergency numbers.
BIG THANKS!
To the Kimberley Independent School for donating the use of their facilities for camp!