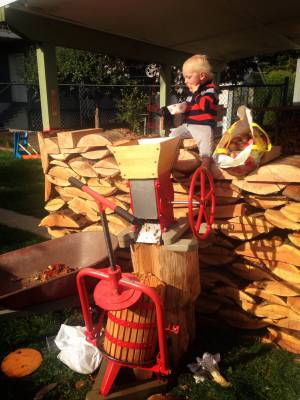 The East Kootenays is home to many fruit trees. When the fruit is left to fall off the tree and rot, it attracts local wildlife—including deer and bears. Wildsight's Apple Capture program is here to help you keep up with your fruit harvest or to share it with someone who can use it. Together, we can turn a wildlife attractant into a locally sourced, nutritious food.
Here is how we do it:
We lend out fruit picking, juicing, preserving and tree pruning equipment.
We have a tree sharing board.
We organize community picking and juice pressing events.
Learn more at Kimberley/Cranbrook Apple Capture or Elk Valley Apple Capture.