Join us for our 7th Annual Wild & Scenic Festival. We are thrilled to showcase a wonderful mix of films and fabulous door prizes. This event always leaves participants feeling inspired, connected and energized. It's what we all need in the middle of winter!
New: This year the festival is presented as a live, virtual event on Wild & Scenic's custom platform. You can view it from home, near the ski hill, or wherever you might be. The film selection will also be available 24 hours afterwards, so you can watch the next day as well. (From Saturday at midnight to Sunday at midnight.)
Watch Party: Purchase a ticket to watch with your bubble at home. We will announce door prize winners in the viewing platform's chat feature during intermission. Thanks to Summit Cycles & Sports, Activity Base, the Kootenay-Columbia Discovery Centre, Bombton Bath Bombs, Lark Coffee Roasters and Mitchell & Sun for donating door prizes!
We look forward to you joining us on Saturday Jan 30, 2021 at 7pm (MST)! Single Ticket $20, Household $40, Student $15. See below for the film program.
---
Wildsight Creston Valley Branch appreciates your support!

Thanks to Columbia Basin Trust for your support of this event.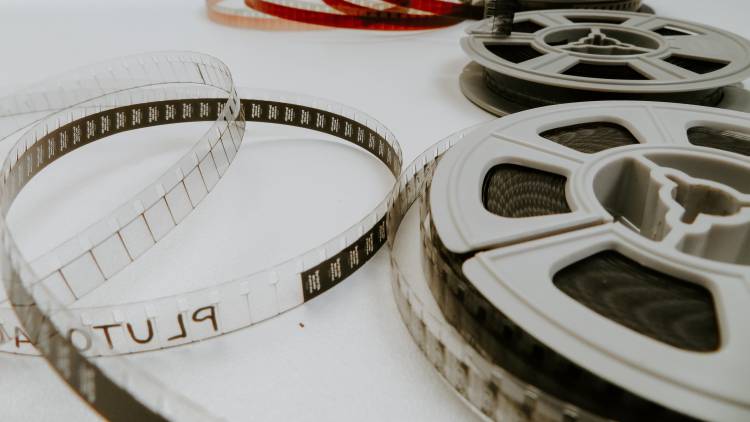 Festival Program: 12 Amazing Films!
Blue – Fresh off training wheels, a four-year-old growing up in Valdez, Alaska begins to push her boundaries and explore what's possible on her bike, her eyes naturally drifting to the mountains. We dive into the world of her fantasy and explore the mountains, glaciers, and rivers of Valdez by fat bike with a crew of boundary-pushing female athletes hailing from Alaska and beyond. 2019 l 4 min
Plastic Warriors – The story of Kristal Ambrose also known as "Kristal Ocean" and her inspiring work on plastic pollution in the Bahamas. Through research, education, citizen science and policy change she energizes community action on this global problem. 2020 l 10 min
Broken – Jon Wilson struggled with the emotions of feeling broken after losing his leg to cancer. Today, crutching up and skiing down mountains serves as a backdrop for him to explore life's obstacles, leading to a deeper connection with life. 2020 l 7 min
Wild Toddler Chronicles: Legacy – Two parents set out to retrace the route of an old adventure, this time with a two-year-old in tow, hoping to inspire the next generation to care about wild places. 2019 l 11 min
Bare Existence – This film showcases biologists on the front lines of protecting polar bears. The biologists show the present day effects of climate change on these charismatic animals, and draws our attention to the need to act. 2019 l 20 min
Land without Evil – Throughout history, people have always been searching for a perfect place. In this animated film, based on Guaraní mythology (Tierra sin mal), offers another point of view on paradise: what if the real paradise is inside us and lies in the harmony and unity of everything alive? 2017 l 4 min
INTERMISSION and DOOR PRIZES announced in the chat feature. Thanks to Summit Cycles & Sports, Activity Base, the Kootenay-Columbia Discovery Centre, Bombton Bath Bombs, Mitchell & Sun for donating door prizes!
Raccoon and the Light – Animated film about a raccoon that finds a flashlight in the woods. 2018 l 4 min
Wave Hands Like Clouds – Suspended in the airy expanse between heaven and Earth, highliners walk a thin, wiggly piece of nylon webbing that's been rigged between two points, very high up. Wave Hands Like Clouds is an ode to finding focus and balance in a moment of exposed vulnerability that leaves the viewer breathless. 2018 l 3 min
Iniskim – Shot on during the Blackfeet buffalo drive and inspired by a true story, Iniskim follows a young girl's journey of healing. By reconnecting with the ancient power of the buffalo, the timeless landscape of her ancestors, and the wisdom of her culture, her life is changed forever. 2019 l 9 min
Matsutake Hunters – The forest holds many mysteries. We follow some unique foragers as they hunt for the elusive and highly prized Japanese Matsutake mushroom, also known as the Pine Mushroom, in Northern British Columbia. Surprisingly, it is on formerly logged, second-growth forests that the rare Matsutake flourish. Because of their high value in Japan, a unique human and non-human ecosystem, and economy, have emerged in Northern Canada. 2019 l 18 min
A Walk Through The Land of A Thousand Hills – Claver Ntoyinkima, a native park ranger, shares the secrets of Nyungwe National Park in Rwanda as he guides us through the forest. With almost 300 bird species, over 1,000 plant species, and dozens of large and small mammals, Nyungwe is one of the most biodiverse places in the world. 2019 l 11 min
Nature Now -Made with no flights, recycled footage, and zero net carbon. This film is a personal and passionate call to arms from Greta Thunberg and George Monbiot. 2019 l 4 min