The 5th Annual Wild & Scenic Film Festival returns to Invermere on Saturday, November 24, from 5 – 9:30pm.
10 inspiring films, pizza and popcorn, cash bar, door prizes and a 50/50 draw (with a chance to win up to $500). Preview the SILENT AUCTION items below, including a 3-night stay at TALUS LODGE.
This is one of the largest environmental film festivals in North America. Our carefully selected program features uplifting and diverse films from around the world: from Canada's Arctic and our sacred headwaters of northwest BC to Nepal, Norway, Zanzibar, Alaska, and Utah. See the full film program below.
This is Wildsight Invermere's annual fundraiser, and the proceeds from this event are crucial to supporting the continuation of our environmental initiatives, now with a 30-year long history. Our strong grass roots support in the East Kootenay drives our collective dedication to foster environmental stewardship and to protect the wild places we love. Check out our Invermere branch page here.
Want to support what we're doing?
Become a Wildsight member. Not only will you receive $5 off your Festival ticket price but all new memberships purchased during October through November 24th will be entered to win a $100 MEC gift card at the film festival!
Become a new monthly donor before December 31st for a chance to win a Patagonia jacket (value $239)!
Get Your TICKETS here – $20 Wildsight Members | $25 General Admission | Youth FREE [must still order a ticket]
[Buy one of the first 150 tickets online to get a free Canadian Rockies Annual magazine at the Festival!]
The event always sells out so get your tickets NOW!
More info: invermere@wildsight.ca or call 250-341-6898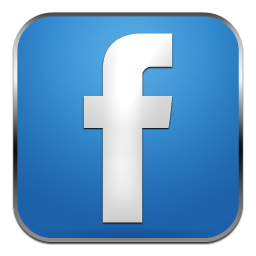 WILDEST THANKS to our FESTIVAL SPONSORS
VISIONARY SPONSOR

CATALYST SPONSORS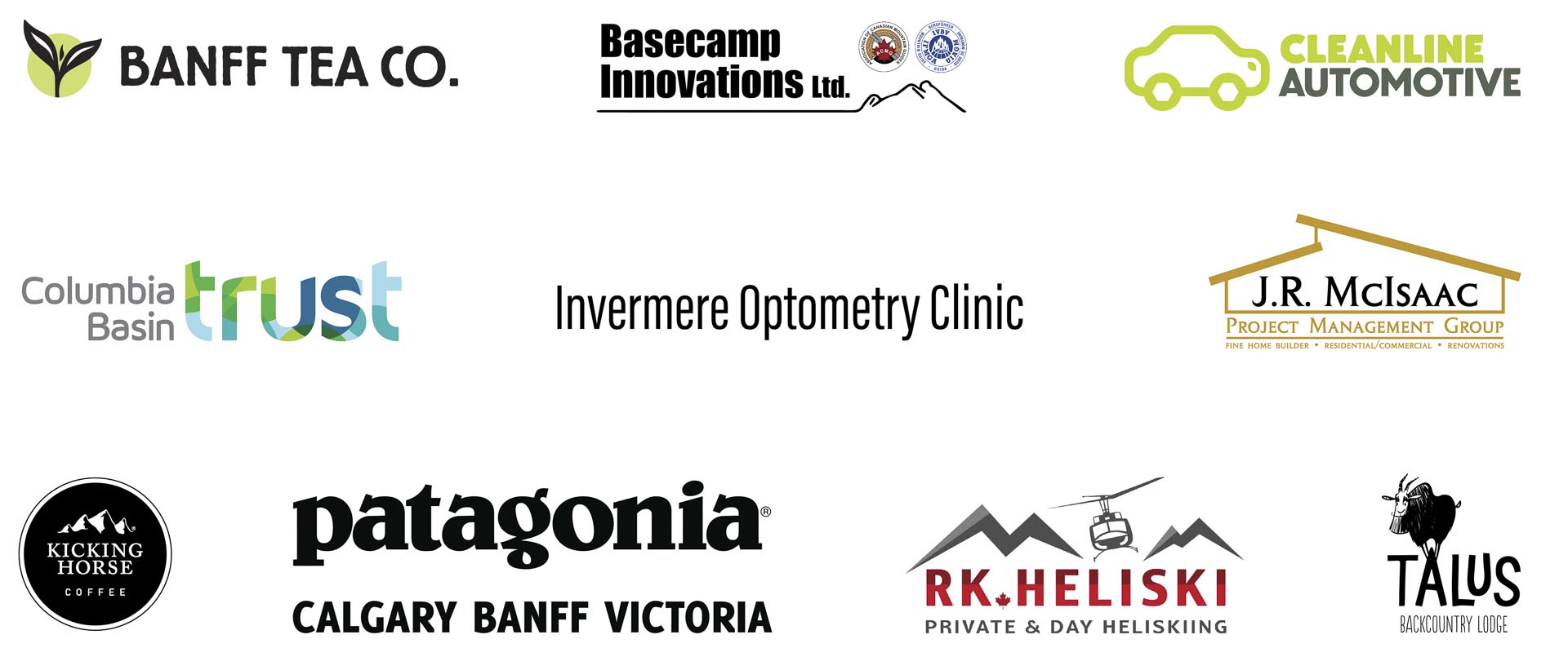 LEADER SPONSORS

BEVERAGE SPONSORS

Evening Program
5-6pm Pizza, Beverages, Silent Auction, 50/50 draw and a pre-event slide show.
6pm Films begin
My Irnik
A young father teaches his son about the value of shared adventures, exploration and his ancestral Inuit heritage. (15 min)
Kokota: The Islet of Hope
Mbarouk Mussa Omar is from a small island in Zanzibar. When he visited the neighbouring islet of Kokota and saw it teetering towards collapse, he knew that climate change and deforestation were the culprits. He desperately wanted to help, but what can one poor man possibly do? (29 min)
Blind Sushi
A Vancouver travel writer (who is also blind) goes foraging and diving with the world's first sustainable sushi chef and surprisingly, finds a new way to see the world. (17 min)
Naturally Selected
Sam Van Leer's organization rescues native habitat and fights for Miami's most vulnerable residents. In this fun yet moving documentary, Sam's unique charm and inspiring dedication is on full display as we learn what it's like to run a volunteer powered organization in the country's most threatened but least civically-engaged city. (10 min)
Mothered by Mountains
Nepal's leading female mountain guide, Pasang Lhamu Sherpa Akita, is no stranger to high places. When she teams up to make a first ascent with an unlikely partner – local punk-rock icon, Sareena Rai – they both find that the paths to the greatest summits lie within. (16 min)
INTERMISSION ……….. then Door Prizes
Follow Through
In this age of hyper-connectivity, which voices do you choose to hear and which do you ignore? When Caroline Gleich set out to complete Utah's 90 most dangerous and difficult ski lines, she was met with laughter. Some considered her more model than athlete, a shallow social media star. This film shows a ski mountaineer who does what she does because she loves it — not in spite of the naysayers nor because of them. (22 min)
Chasing Wild: Journey Into The Sacred Headwaters
Three friends set off on a 400km bike and pack raft expedition through the heart of the sacred headwaters in n.w. British Columbia, the source of three critical salmon rivers and home to the Tahltan people. In the wake of the devastating Mount Polley Mine disaster, the team's goal is to understand what is at stake as a wave of new mines are developed across this remote corner of the province. (13 min)
Valve Turners
What would you do if you had tried all avenues of protest but no one listened? On October 11, 2016, in solidarity with Standing Rock and in response to the climate emergency we are facing, a team of activists took direct action, shutting off the five pipelines carrying tar sands oil from Alberta, Canada into the United States. (7 min)
Nobody Dies in Longyearbyen
It's rumored that nobody dies in Longyearbyen. In this northernmost city in the world, the filmmakers find the macabre machinations of science colliding with tourism and our inscrutable emotional draw to the polar regions. (9 min)
Life Coach
When conditions became unfavorable for a first ascent in Alaska's Ruth Gorge, Alex Honnold turns the camera on the more veteran Renan Ozturk for a strangely beautiful discussion about life's big questions. (13 min)
SILENT AUCTION
1. Talus Lodge Value: $1,036 Three night stay this winter for one person. Includes helicopter, guiding and all meals. Min. Bid: $800
2. Hybrid Landscapes Value: $500 large beautiful tree of choice — delivered, planted and mulched
3. Dietje Hagedoorn, jeweller Value: $325 silver pendant ( Mt Nelson) Min. Bid: $150
4. Dietje Hagedoorn, jeweller Value: $325 silver pendant (Chisel Peak) Min. Bid: $150
5. Peak Design Value: $325 Everyday Messenger 15″ Bag for travellers, photographers, commuters and everyone in-between
6. Patagonia Value: $269 Women's Down Sweater (Large)
7. Patagonia Value: $239 Men's Tough Puff Shirt (Medium)
8. Patagonia Value: $239 Women's Stretch Rainshadow (Medium)
9. Greywolf Golf Course Value: $258 2 x Value: $129 rounds of golf
10. Paintbox Lodge, Canmore Value: $163 one night stay in the Painter Valley or Studio Room during our midweek quiet season
11. Columbia River Canoe Paddle Value: $119 Invermere to Radium, self-guided trip for 2 by canoe, kayak or SUP with pick-up in Radium
12. Rocky Mountain Books Value: $100 Hiker's Bundle of Books: Hiking Canada's Great Divide Trail; Mountain Footsteps – Hikes in the East Kootenay of Southeastern British Columbia; The Pipestone Wolves – The Rise and Fall of a Wolf Family
13. Rocky Mountain Books Value: $77 Explorer's Bundle of Books: Lines on a Map – Unparalleled Adventures in Modern Exploration; Inner Ranges – An Anthology of Mountain Thoughts and Mountain People; Searching for Tao Canyon
14. Rocky Mountain Books Value: $118 Climber's Bundle of Books: More Scrambles in the Canadian Rockies; The Bold and Cold – A History of 25 Classic Climbs in the Canadian Rockies; Freedom Climbers
15. Columbia Valley Hut Society Value: $90 One night stay at Jumbo Pass Cabin on Saturday, July 20, 2019
16. Columbia Valley Hut Society Value: $90 One night stay at Jumbo Pass Cabin on Saturday, Sept 21, 2019
17. Circle Health Value:TBD Gift Basket
18. Edibles Farm Cafe Catering Value: $75 Basket with yummy organic produce
19. Flourishing Health Value: $50 Aromatherapy bath salts, weekend warrior liniment and "cold chaser herbal honey"
20. Flourishing Health Value: $60 Aromatherapy reflexology treatment
21. Fubuki Sushi Value: $50 gift certificate
22. Om Organics Value: $38 Gift Basket