This session has been postponed to April 7 at 7 PM!
Dr. Annette Lutterman is a dynamic speaker and leader in Wildsight Golden's West Bench Study.
This talk will review insights from a range of research programs looking at the responses of wildlife to human backcountry recreation through the four seasons.
As we head out boating, hiking, skiing, biking, sledding, and off-roading, what can it mean for moose and mountain goats, bears and beavers, wolverines and waterfowl if we boldly go everywhere, anytime, and by any means?
Join Dr. Lutterman and Wildsight Golden on March 10, 2021 at 7 PM, Mountain time.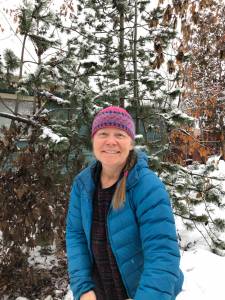 All presentations will be held on virtually on zoom. Registration is required, please register here.
The event is free, but donations would be gratefully accepted.
For more information, email golden@wildsight.ca
We are grateful for support from the following: