It's no secret the Valley has great people. Yet a healthy connected community is so much more than the sum of it's parts. Join Wildsight Invermere as we focus on "community building" for the next 3 months.
January starts our mini-series by exploring the idea of Investing In Ourselves. Eden Yesh from the Kootenay Employment Services will start the discussion sharing his experiences investing locally with The Creston & District Community Investment Co-op (CDCI CO-OP) – a new community tool aiming to funnel capital from residents directly into local ventures across the Basin. We'll discuss Eden's plans for bringing community investment to the Columbia Valley in 2018, and explore other ways to focus more closely on local people and initiatives.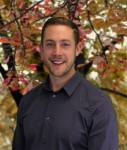 January 19, 5:30 – 7:30pm
Circle Cafe, Invermere
Free – Everyone welcome
Food and drinks available for purchase
Wild Ideas is a casual discussion evening where our community comes together to share some wild ideas over food and drink. Talk about environmental issues, social justice, or local initiatives – it'll be informal, inclusive and stimulating.