WHAT DOES WATER MEAN TO YOU?
Life sustaining, thirst quenching, essential; water is precious for all living beings. The Social Life of Water is a collaborative community exhibit that explores fundamental relationships with water. The exhibition will use art, audio and visual media, and storytelling to explore the diverse meanings that water holds and has held for the many communities, cultures and interest groups over time. This multi-disciplinary exhibit extends beyond the reaches of a traditional museum display, calling on the community to join in this pertinent discussion. The exhibition will take visitors through a journey of watersheds, exploring relationships we have had with rivers over time. In addition to exploring the past and present, the exhibition will examine our relationship with water in the future, inviting participants to imagine how a responsible relationship with water might look. This fascinating, immersive exhibit will be on display from November 9, 2021 to December 23, 2021 at the Golden Museum & Archives.
We have lined up an exciting speaker series to enhance your enjoyment of this exhibit.
November 10: Ron Oszust – The Columbia River: Bringing Communities Together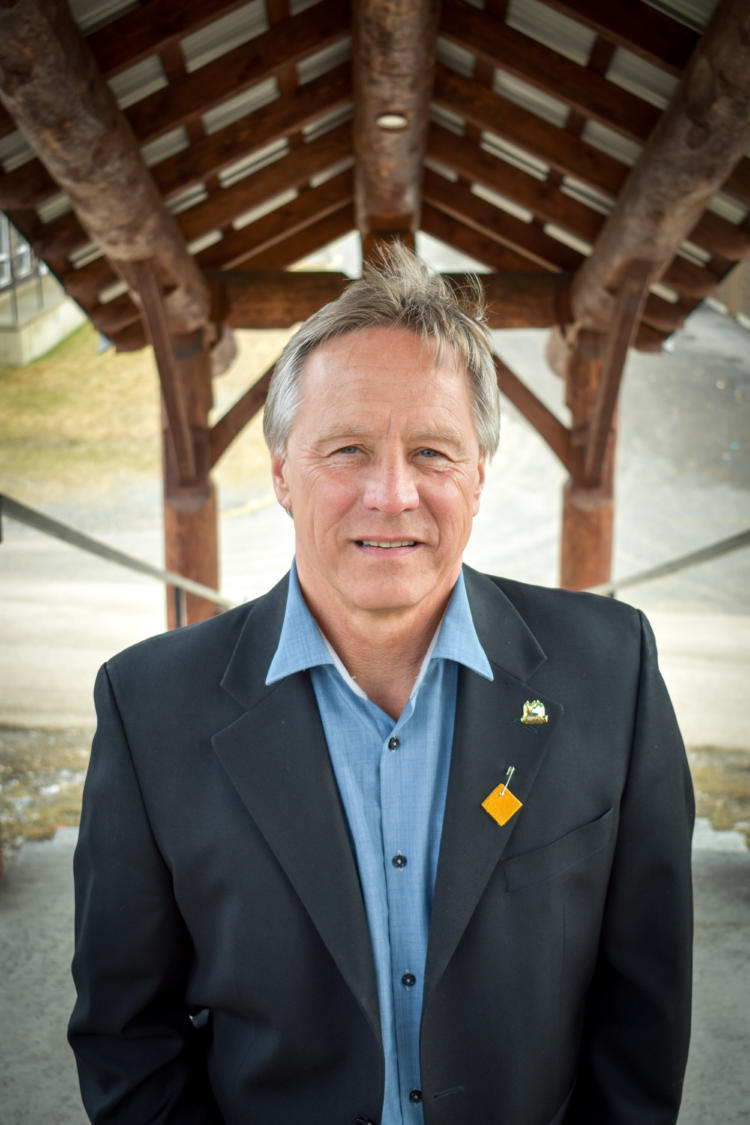 Ron Oszust is a journeyman tradesman who was owner/operator of multiple different businesses during his working career. Ron is currently the Mayor of Golden and also serves on as a director on Columbia Basin Trust's Board; he also served on the Trust's board in two prior terms (from April 2000 to March 2008 and from April 2010 to March 2012).
Ron has been on Golden's Council for ten years; he also served his community as Electoral Area Director for 12 years and School Board Trustee for six years. Ron continues to be involved with his community serving on many local boards including the Rotary Club, over 30 years with BC Ambulance Service, and he volunteered with Golden and District Search and Rescue, Golden Fire Department, Kinsmen Club of Golden and many youth sport and development organizations.
Ron is a guy who will openly let you know that he has a relationship with water. To him, water should be admired, revered, rationed and recognized as a wonderful gift that truly connects all life.
With his wife Carmen, they have lived in Golden for the past 30 years and are fortunate enough to have all three grown children (Michelle, Richard and Anik) reside in the community with them. They are proud grandparents of Aven Chantal.
Changed:
December 15: Colleen Palumbo – Human History of the Columbia River near Golden, BC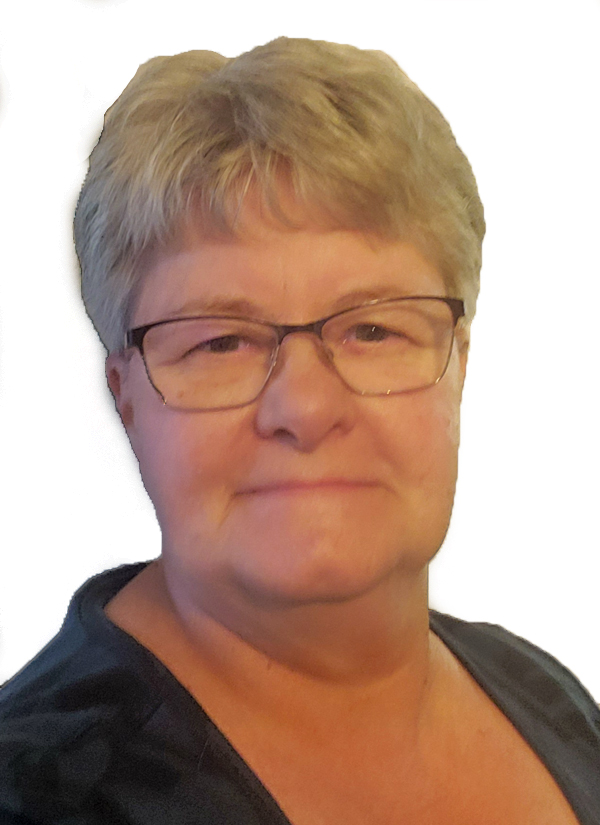 Colleen Palumbo was Curator at the Golden Museum and Archives in Golden, British Columbia for 30 years, retiring in early 2021. Born in 1955, Colleen has spent all of her life in the area surrounding the Town of Golden.
Colleen is the author of a wide variety of books, essays and articles. Her publications include "2000 Golden Memories" which she published in association with The Golden and District Historical Society. She is also a frequent contributor to visitor's magazines and school journals that deal with a wide range of topics.
November 24: Alfred Joseph – The Salmon of the Columbia River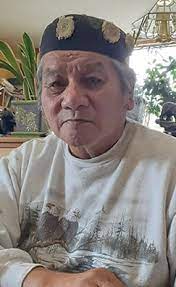 Alfred Joseph, a Ktunaxa Elder, was born in Invermere and has lived his entire life in the Columbia River Valley.
He attended the St. Eugene Residential School before going on to complete middle and high school in Cranbrook. After graduating in 1970, he completed Olds Agricultural College's Livestock Production Technology program before returning to the region.
He began working for the Reserve community in 1971 and was elected onto Band Council, holding the position of chief several times.
For the past 10 years, Joseph has lived in his community and is involved in the preservation of the Ktunaxa language.
December 1: Annette Lutterman – How Beavers Shape our Water World in the Columbia Valley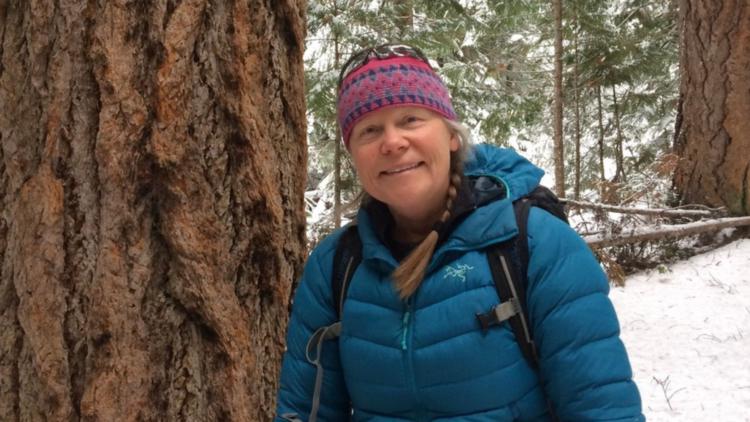 As a consulting boreal river ecologist, Annette Luttermann works with Aboriginal communities across Canada primarily investigating the cumulative environmental effects of large hydroelectric developments. Annette holds an interdisciplinary PhD from Dalhousie University where her research focused on the historical effects of dams and impoundments on riparian habitats of the Churchill River in Labrador. Her Masters in Environmental Studies focused on inter-jurisdictional land management issues within the range of the migratory George River caribou herd on the Labrador/Ungava peninsula.
Annette also holds a BA in cultural anthropology from McGill University where she worked on health care and cross-cultural communication with Inuit in northern Québec and Baffin Island.
Annette has been interested in conservation and protected areas for many years. She was a founding member of the Board of CPAWS Nova Scotia, and has worked as a natural history interpreter at Gros Morne National Park.
December 8: Graeme Lee Rowlands – Divided and connected: Relationships in a big, complicated watershed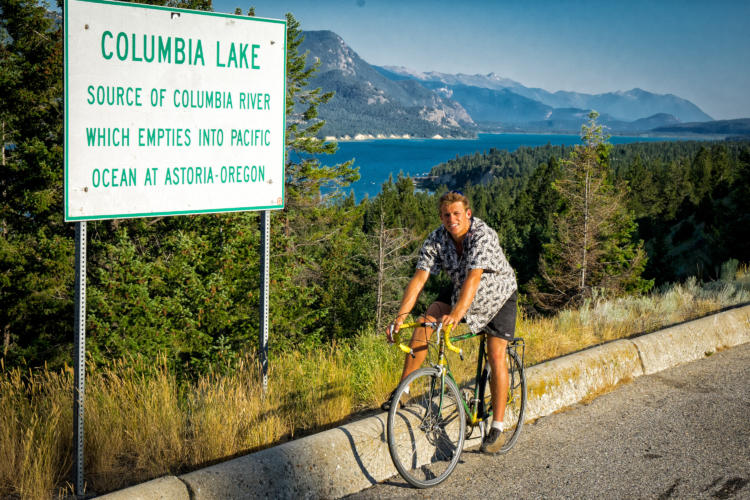 Graeme Lee Rowlands arrived in the upper Columbia in 2017 while on a 35-day bicycle and kayak journey following the river from sea-to-source. The Columbia is a defining thread of his work and life. He coordinates Wildsight's Columbia River Field School and has worked extensively on the Columbia River Treaty with many organizations. His writing has appeared in over 50 publications. He has built connections with people and places from across the entire watershed. Graeme moved to Golden in the summer of 2020.
All speakers will begin at 7 PM.
COVID SAFETY PLAN: Prior registration and proof of vaccination will be required. Masks must be worn and physical distancing is recommended. There will be maximum of 15 people in the audience.
Cost is $5 per person/speaker
Partnership between the Golden Museum & Archives and Wildsight Golden.
Thank you to our funders: