Briony Penn, Victoria-based author and professor will be visiting College of the Rockies in Cranbrook on Wednesday September 28th with her new book called "The Real Thing". This biogr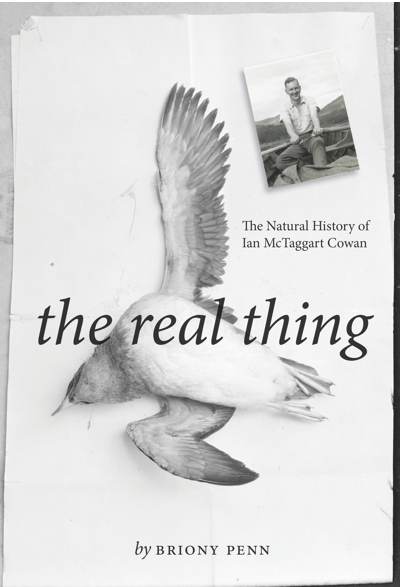 aphy looks at the history of Ian McTaggart Cowan, largely referred to as the "Father of Canadian Ecology".
As the head and founder of the first university-based wildlife department in Canada, Ian McTaggart Cowan revolutionized the way North Americans understood the natural world, and students flocked into his classrooms to hear his brilliant, entertaining lectures regarding the new science of ecology. "The Real Thing" is the first official biography of Cowan and has recently won a BC Book Award.
Book Reading:
When: Wednesday, September 28th, 2016; doors at 7:00pm, presentation at 7:30pm
Where: College of the Rockies Cranbrook Lecture Theatre, Room 250
Admission: By Donation
Special Details: Lotus Books will be on hand selling copies of "The Real Thing"
Nature Walk: Walking in the Footsteps of Ian McTaggart Cowan
When: Thursday, September 29, 10am-12pm
Where: Kimberley Nature Park – meet at the Blarchmont Elementary/COTR Campus Parking Lot
Admission: Free
In partnership with: