Wildsight Kimberley Cranbrook is pleased to host our 7th Annual Harvest Party! This is a FREE family friendly event where everyone is welcome.
WHERE: Kimberley Community Garden at 915 Rotary Drive.
WHEN: Sunday September 20th, 1:00-3:00 PM
WHAT: This year we are organizing a variety of activities for the event including:
our famed zucchini and potato sack races
community harvest candy apples/apple sauce/apple juice treats
fun kids activities
two special guest presentations!
Wildsight and Bat Researcj tents
garden tours and harvesting
live music
Schedule of Events:
1:05- Official Welcome with Wildsight Kimberley Cranbrook
1:15-2:00- Bear Spray Presentation and Demo with Danica Roussy – WildSafeBC
2:00-2:10- Zucchini Races
2:15-2:30- Kimberley Food Hub Presentation with Ingrid Liepa and Michael Stephens
2:40-2:50- Potato Sack Races
**Kids activities, Wildsight and Bat Research tents, garden tours/harvesting, candy apples, and apple juice/sauce making will be happening throughout the event**
NOTES:
This event will be managed by dedicated Wildsight Kimberley Cranbrook staff, contractors, and volunteers to ensure all participants feel safe during the Covid-19 pandemic.
As per BC Ministry of Health legal requirements, this event can only host a

maximum of 50 participants. Registration is required.

Remember to practice social distancing, frequent hand sanitizing (we provide), mask wearing (optional).
Participants will be welcomed in to the garden to harvest one group at a time to enjoy and harvest the many delectable foods we grew this season.

Please bring:

a mask (in case social distancing is not possible)
water bottle
snacks
a hat
lawn chairs
cups/mugs for sampling apple juice
container for apple sauce
a reusable bag for garden harvest
BYOZ (bring your own zucchini) Participants are encouraged to bring the best competition your family garden has to offer!
The Kimberley Community Garden is a public, edible garden for the whole community to enjoy. Sharing is the foundation of the garden, as it is with our Harvest Party!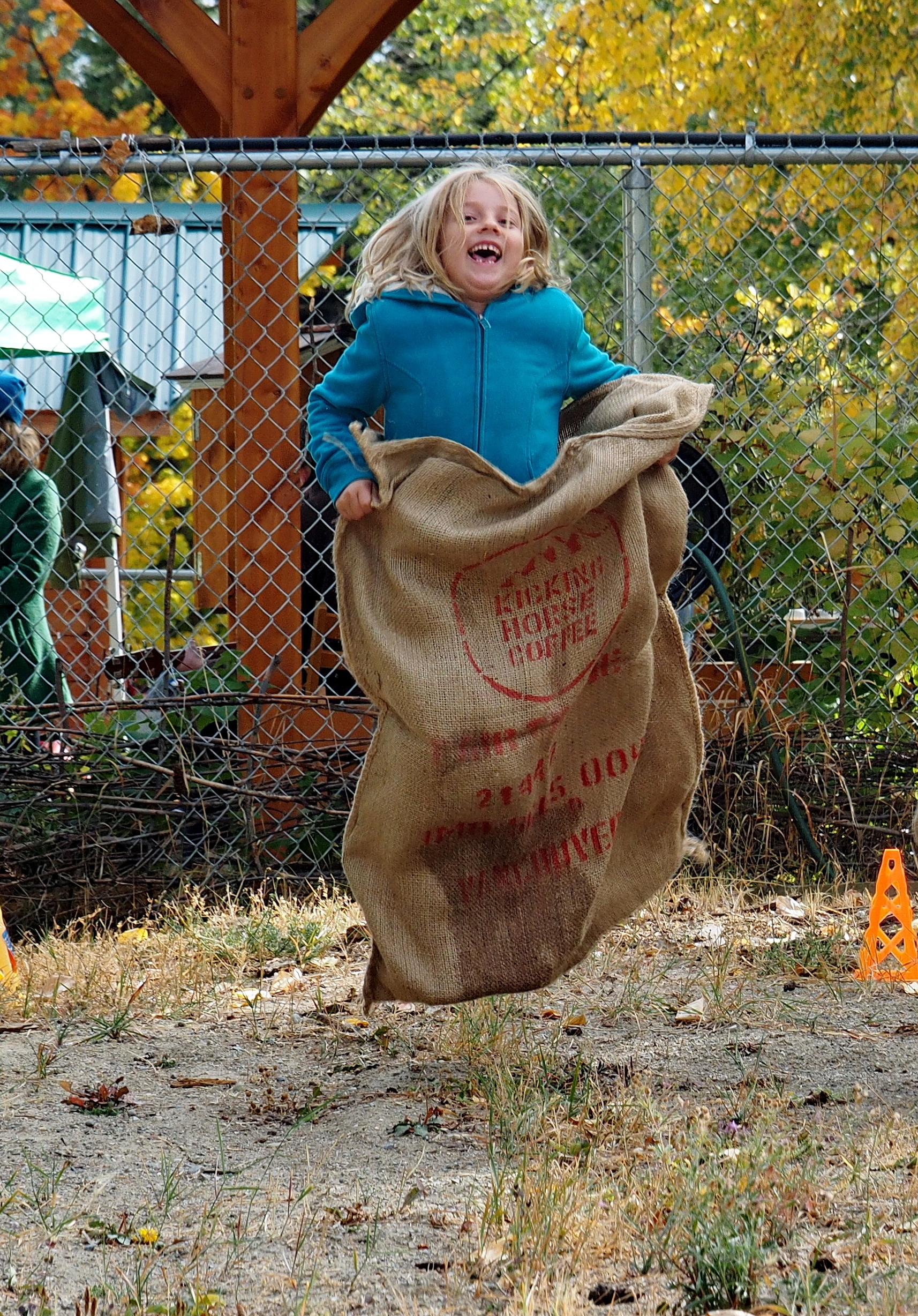 Banner Photo Credit: Brian Clarkson