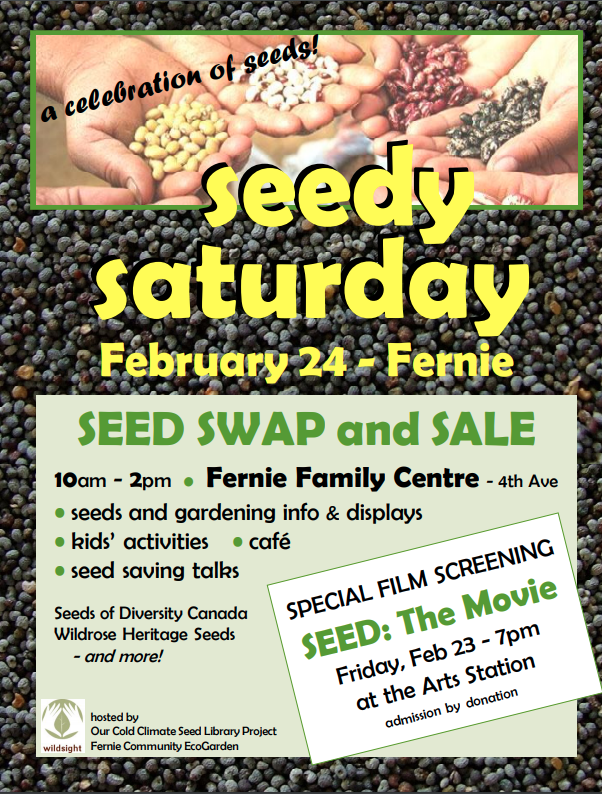 Seed Swap and Sale! Join the Community EcoGarden and Our Cold Climate Seed Library Project in this FREE and fun day of seed swapping, buying, informative talks, kids activities, snacks, and more!
It's still snowing outside but that only means that it is time to start thinking about planning your garden! Don't miss this great opportunity to hear short talks by seed and garden experts (details TBA) and see what your local growers have to offer.
BONUS EVENT! SEED: The Untold Story will be screened at the Arts Station on Friday, September 23 at 7pm! SEED: The Untold Story reveals the harrowing and heartening story of passionate seed keepers as they wage a David and Goliath battle against chemical seed companies, defending a 12,000 year food legacy.