Did you know how much radon is in your home?
Our relationship with nature doesn't stop when we head indoors. Radon gas is the second leading cause of lung cancer and many homes in the Columbia Valley have unsafe levels. Join Nate Sereda, a certified radon professional and energy advisor based in the Columbia Valley, for more information about the threat posed by radon, its prevalence and what you can do about it.
Tuesday, November 15, 2016, 7pm
David Thompson Secondary School Theatre
Admission by donation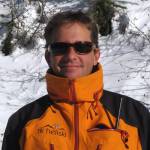 Nate Sereda of Energy Advise is a Certified Radon Professional, certified by the Canadian government to perform Radon measurement and to install Radon mitigation system in line with the Canadian National Radon Proficiency Program (C-NRPP). Nate is a long time resident of the valley and through his background as a Certified Energy Advisor, he learned about Radon, it's health risks, and it's prevalence in our area.