A Panel Webinar with Douglas Chadwick, John Bergenske and John Zehnder
Mountain goats (Oreamnos americanus) are an iconic species that both represent and require wilderness. Approximately half of the world's mountain goats reside within British Columbia, inhabiting the rocky alpine slopes of our mountain ranges.
However, their habitat is imperilled by irresponsible land-use practices, clear-cut logging and road-building. Over and above industrial resource extraction, the recent surge in outdoor recreation (both motorized and non-motorized) has further exacerbated the toll taken on this unique creature.
Indeed, recent census data for mountain goats in-region is grim, showing a 38% population reduction in less than 20 years.
In this webinar, we bring together panelists Douglas Chadwick – biologist, photographer and author of A Beast the Color of Winter and The Wolverine Way – John Bergenske and John Zehnder to understand the threats posed to Oreamnos americanus and the management solutions that may help us to safeguard a future for the planet's original alpinist.
In North America there is one large animal that belongs almost entirely to the realm of towering rock and unmelting snow. Pressing hard against the upper limit of life's possibilities, it exists higher and steeper throughout the year than any other big beast on the continent. It is possibly the best and most complete mountaineer that ever existed on any continent. Oreamnos americanus is its scientific name. Its common name is mountain goat.

Douglas Chadwick, A Beast the Color of Winter
Panelists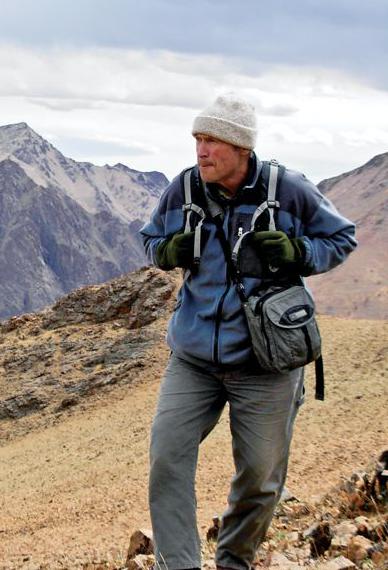 Douglas Chadwick is a wildlife biologist, naturalist, photographer and author of fourteen books including A Beast the Color of Winter and The Wolverine Way. Chadwick has studied mountain goats and grizzlies in the Rockies, elephants in Africa, and whales in the world's oceans and has been writing about natural history and conservation for magazines such as National Geographic since 1977.
He is also a board member of Vital Ground, a nonprofit land trust that has helped safeguard more than 600,000 acres of wildlife habitat in Alaska, Canada, and the western US. He is also a director of the Gobi Bear Fund, which seeks to restore the population of the most endangered of all the yellow bears. Chadwick lives in Whitefish, Montana.
John Bergenske is the Conservation Director at Wildsight. John was a leader in the 20-year process to create and complete the Purcell Wilderness Conservancy. He has been instrumental in designation of protected areas and parks in the East Kootenay, coordinated environmental appeals against industrial polluters, and worked to establish the Southern Rocky Mountain Conservation Area, the Columbia Wetlands and East Columbia Lake Wildlife Management Areas.
He has participated in extensive field research on both mountain caribou and grizzly bears in the region. He is active in Forest Stewardship Council certification, Mountain Caribou recovery and protection of the Flathead River Valley. John works provincially and internationally on forest, wildlife and land use issues.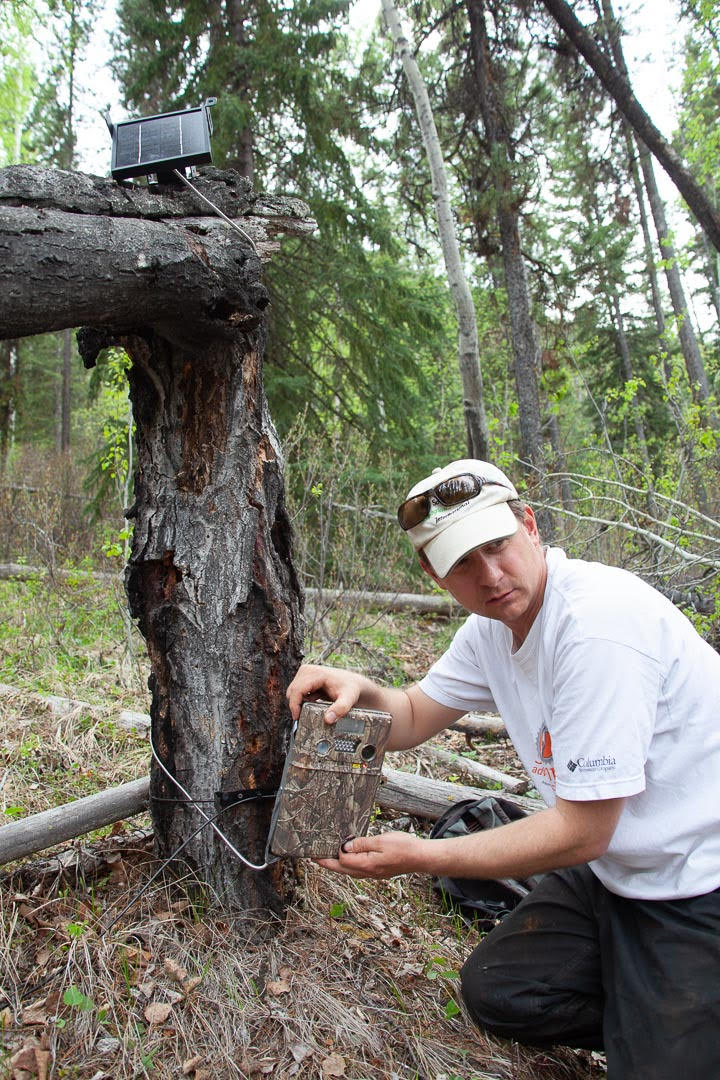 John Zehnder is a long-time Columbia Valley rancher – alongside his brothers, he owns and operates Zehnder Beef, a sustainably-raised cattle ranch – who has been an ardent observer of local wildlife since childhood. When he was 10 years old, Zehnder first went to the Toby Canyon Goat Lick, where he saw the mountain goats that he would spend the subsequent decades watching and documenting.
To his dismay, the Toby Creek Herd, once 80-strong, dwindled to an approximate population of 16 over the course of the years. Diminishing habitat due to encroaching development, clear-cut logging practices and ever-more motorized recreation on his ranch and the adjacent lands, he believes, have led to this continual decline.