Choose NOT to mow your lawn to allow wildflowers to grow for the bees. Flowers in your yard can provide vital pollen and nectar for bees and other pollinators.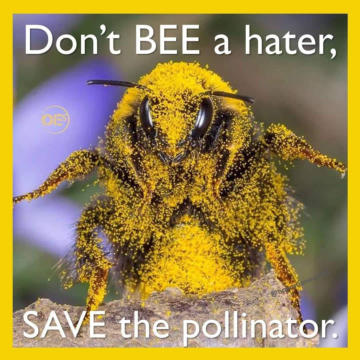 Download the Black & White poster (or make your own) to put in your window to tell your neighbours why you aren't mowing your lawn in May. Enter the coloring contest by posting a picture of your No Mow May – poster (homemade or printed)to the event. Winners will be drawn on June 1st, 2021.
Consider choosing areas of your lawn to let grow out all summer long or plant a pollinator garden.
Bonus: Before May join 31st join the Every Flower Counts citizen action project to count the number of flowers growing in your lawn and check your nectar index.