Please join us for our first of a series of nature walks this year. These walks are family friendly and will explore various trails and habitats in the Creston Valley. Come out to learn about the ecology of the area and have fun!
Please sign up in advance for this free event. Space is limited to 20 participants.
COVID-19 safety protocols will be in place for this walk.
This walk will take place from 9:30–11:30 am on Sunday, June 20, 2021 at Lockhart Beach/Creek Provincial Park. We will explore the Lockhart Creek trail about 1.5km up the trail and then come back for a 3 km round trip. This forested trail is an excellent example of temperate interior cedar hemlock forests. We will meet at the Lockhart BEACH Provincial Park parking lot. Bring extra layers, snacks, water and your curiosity.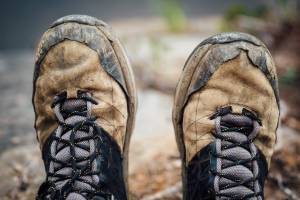 More Information
Please Note
Bring water and snacks
Rain or Shine- bring sunhat, sunscreen, sweater, rain jacket, bug spray
Terrain is uneven
As of Jun 13 there are 5+ logs over the trail to scramble over and under
About 100 m elevation gain and loss
It takes about 45-60 minutes to drive to the trailhead from Creston
You may want to pack a picnic lunch and bathing suits and go swimming at the lake afterwards.
About Lockhart Creek Provincial Park

Lockhart Creek Provincial Park and adjacent Lockhart Beach Provincial Park extend from Kootenay Lake to the headwaters of Lockhart Creek. Lockhart Creek Provincial Park encompasses one of the few unroaded valleys in the region and protects a diverse old growth forest.
Questions?
Contact Melissa Flint: melissa@wildsight.ca