Get your tickets for Kimberley or Cranbrook here.
Jon Turk—adventurer, scientist, storyteller and wanderer—will present "Talking to Animals" on encounters with wild creatures this September in Invermere, Creston, Kimberley and Cranbrook. Accompanied by photographs from his decades wandering the globe and in his inimitable storytelling style, Jon will delve into the mystery of interspecies communication.
Many people talk with dogs, cats, and even goldfish, daily. We also see wild animals in forests, meadows, and mountains. Deer, elk, bear, ravens. Every once in a while, maybe once a decade, if we are lucky, wild animals come and talk to us, or play with us. Join Jon on journeys from the Tropics to the Arctic, to recognize and welcome these animal encounters and then embrace them into our spirit.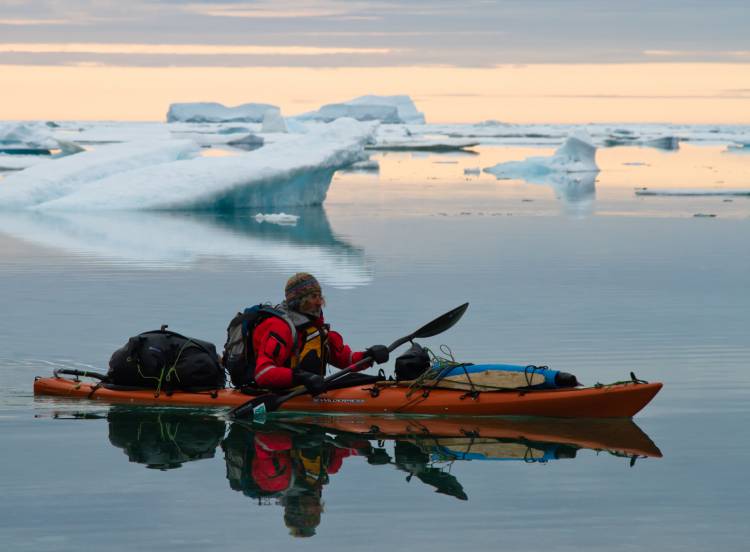 Montanan Jon Turk, who previously addressed Kootenay audiences with "Crocodiles and Ice" with Wildsight four years ago and has spoken at the Banff and Vancouver Mountain Film Festivals, is sure to entertain with his tales of adventure and the animals he meets along the way.
Join your local Wildsight branch for Jon's tales of adventure and wild animals:
Cranbrook, Tuesday, Sept 26, 7:30pm at the College of the Rockies Lecture Theatre, Tickets $10 in advance / $12 at the door
Invermere, Wednesday, Sept 27, 7:30pm at Wilmer Community Hall (9179 West Ave), Admission by donation
Kimberley, Thursday, Sept 28, 7:30pm at Centre 64, Tickets $10 in advance / $12 at the door
Creston, Friday, Sept 29, 7:00pm at Rotacrest Hall, Tickets $10 at the door
All proceeds support Wildsight's environmental work in your community.