Have you ever wondered how to help our wild native bees thrive? Join renowned bee scientist Lincoln Best in this one-day workshop and discover how to conserve bee species and enhance their habitat. This is a unique opportunity to learn from a passionate communicator who has recently discovered a new bee family in the Kootenays. Discussions will focus on the biodiversity of Native Bees in the East Kootenay, including the unique bee only found in Canal Flats. Hands-on activities include peering through microscopes at bee species and building a take-home native bee house.
No background knowledge or experience is required. The workshop will be of interest to all outdoor enthusiasts.
Registration is now open for $50 ($45 for Wildsight members) until Sept 25. Registration fees go up after Sept 25 to $60/$55 so sign up now.
Friday evening's presentation will be a more general discussion, and a perfect warm-up to the workshop.
WORKSHOP OUTLINE: Saturday October 7, 9am-4pm
Morning Session (9am-12) — Lecture: An Introduction to the Biodiversity of Native Bees in the East Kootenay — Discussion: Q&A — Activity: Observing the differences between bees using microscopes; Intro to citizen science
Afternoon Session (12:30-4pm) — Lecture: Conservation of Native Bees: Habitats and Habitat -Conservation issues -Conservation Methods — Discussion: Q&A — Activity: Assembling Bee Houses, quick and easy — Habitat Design: an activity to introduce basic concepts of designing landscapes and plantings for pollinators
Please bring your lunch since the lunch break is only 30 minutes and WIlmer has no shops.
Questions? contact invermere@wildsight.ca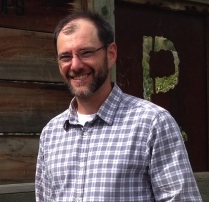 Lincoln Best has surveyed pollinator diversity in western Canada for almost 15 years and produced new data for more than 600 species while discovering new species in Canada. Lincoln studied Zoology and Ecology at the University of Guelph and conducted graduate research at York University on the geographical distribution and genetics of the bees of British Columbia. He has also led field teams through Central and South East Asia, observing native bees in more than 10 countries. Lincoln is passionate about floral/ bee relationships, especially the visitors to rare and unusual flowering plants in the Southern Interior.
Wildsight would like to gratefully acknowledge the support of Columbia Basin Trust.