Please join us for our fourth of a series of connection walks this year. These walks are family friendly and will explore various trails and habitats in the Creston Valley. Come out to learn about the ecology of the Creston Valley and have fun!
Sign up here. Please sign up in advance for this free event. Space is limited to 10 participants because of limited parking for this event.
COVID-19 safety protocols will be in place for this walk.
This walk will take place from 9-11am on Sunday, Aug 16, 2020 on the Thompson Rotary Trail in the Creston Community Forest. This trail travels through a shady forest along Sullivan Creek and then into dry forest with views of the valley. The walk gains 310m in elevation and is a 3.3km return trip. Expect to be going uphill! Meet at the parking area at 1.7km on the Mount Thompson Forest Service Road. Access the FSR off Whimster Road in Canyon Lister. The FSR is a gravel road with steep grades. It is recommended that you have a 4×4 or high clearance vehicle, but you can access it with a 2wd vehicle. Bring extra layers, snacks, water and your curiosity.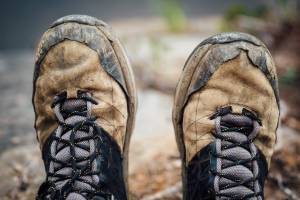 More Information
Please Note
No toilets on site
Bring water and snacks
Rain or Shine- bring sunhat, sunscreen, sweater, rain jacket, bug spray
We will gain 310m elevation on the trail
Access is off a forest service road. This is a steep gravel road. Use caution and drive slowly.
About Creston Community Forest

The Creston Community Forest is a forest management company operating within 21,00 ha of land surrounding the Creston Valley. The Creston Community Forest aims to sustainably manage the surrounding forests to ensure ecosystem resilience, as well as long-term timber production for the Creston Community. The Creston Community Forest is also actively involved in youth forest education programs, and reinvesting in the community. The Creston Community Forest maintains a number of trails in the Creston area including Lady Slipper, Thompson Rim, Thompson Rotary, Thompson Pack, Sullivan Creek, Billy Goat Bluffs and the new West Ridge trail. For more information about the Creston Community Forest visit their website.
Questions?
Contact Melissa Flint: melissa@wildsight.ca