PURCHASE IN-PERSON TICKETS | PURCHASE VIRTUAL TICKETS
In 2020, the challenges of Covid-19 meant that the Columbia Valley's hugely popular environmental film festival went virtual. This year, we're making the extra effort to offer a HYBRID festival to make sure that everyone who wants to be part of it can. This means we're offering both an in-person event on November 20 (doors open at 6pm; films 7-9:30pm) and virtual viewing options (Nov 20-25).
As part of our fundraiser, check out the ONLINE SILENT AUCTION HERE. There are 28 donated items that reflect the Columbia Valley's wellness, artistic and outdoor community —from a guided climb of Chisel Peak to body treatment sessions and unique overnight accommodation in the Purcell and Rocky Mountains. Bidding ends at 8:30pm on November 20.
Are you ready to be part of the excitement? Ten thought-provoking films from around the world — Antarctica, Rwanda, Norway, Florida, Russia … even Vancouver! Click here to see THE FILM line up or download the program PDF here.
We want you to be inspired by these stories about passionate people — about wild and beautiful places. And we hope they serve as a call to action. As usual, we'll have cool door prizes. There will be wine, beer, and other drinks plus popcorn and cookies… and lots of mountain spirit!
BONUS! Just like last year, after the live-streamed event (on November 20), an online version of the program will be available to all ticket-holders as VIDEO ON DEMAND until midnight on November 25.
As this is our annual fund raiser, we're always grateful for the ongoing support from our community. Scroll down to see our sponsor list.
---
*Please note the following:
In order to attend the IN-PERSON Wild & Scenic Film Festival event on Saturday November 20 at 7pm at the Columbia Valley Community Centre, you must be double-vaccinated and wearing a mask, as per provincial health orders. You will be required to show official proof of vaccination and one piece of government ID at the door or you will not be given admittance to the event.
If you are not comfortable gathering in the Community Centre, please know that we are offering the VIRTUAL event for this reason. You can watch the virtual festival from anywhere (including your bed, in your pyjamas). Thank you for your understanding.
Due to these challenging and uncertain times, refunds will be available until Friday November 19th at 6pm.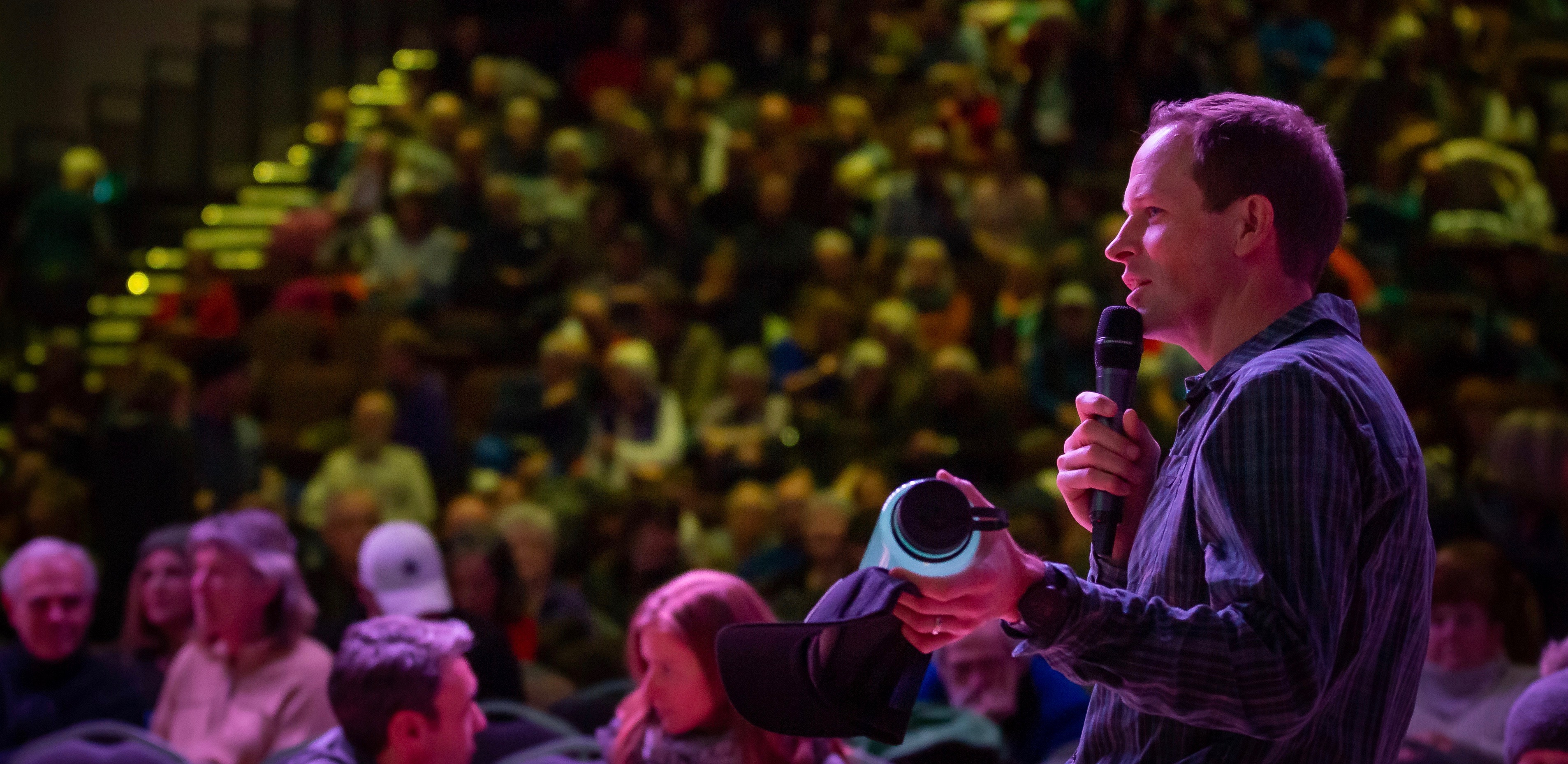 When combined together, our small actions create a big impact.
The Wild and Scenic Film Fest sits apart from hundreds of other festivals by leaving you feeling motivated to make a difference in your community. It puts our local work into the broader environmental and social context and serves to remind us that we're participants in a global movement.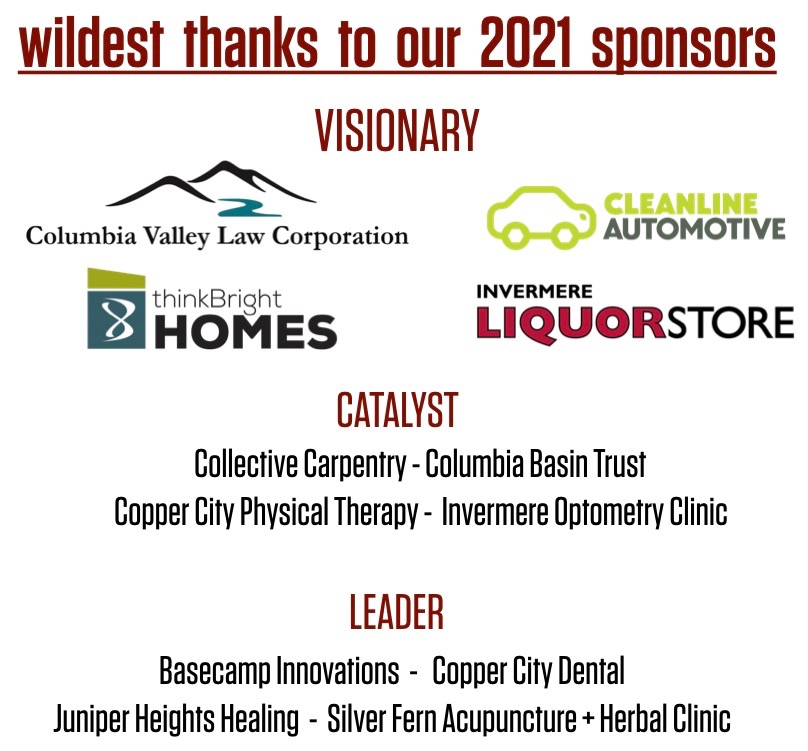 Want to know more about the Wild & Scenic Film Festival and how it got started by a California citizens group? Check it out here. Wildsight Invermere and Wildsight Creston are two of the 200 community groups in North America that host the festival.