A gift from us to you!
We're excited to share that we will be hosting our first Winter market this holiday season.
Fresh food from local farmers and producers, crafts from local artisans, delicious treats, and inclusive experiences for the whole family are going to be served up at one of Kimberley's quintessential outdoor tourist attractions – for one weekend only!
Wildsight supports a sustainable community that is economically, socially, and environmentally healthy and resilient. The Kimberley Farmers' Market began in 2014 as part of Wildsight Kimberley Cranbrook's food sustainability initiative in response to the community's desire for direct access to locally harvested and sustainable food. The market is a venue for small-scale farmers and specialty food producers to market their wares and nourishes to the community through a vibrant and inclusive marketplace.
We are looking forward to the first of hopefully many festive events with you all!
Volunteers
If you are interested in volunteering with us to make this a market to remember, please sign up for a task here.
Vendors
Interested in being a vendor? Check out our vendor Information page.
For more information
Please contact Alannah Leach, Farmers' Market Coordinator
Follow us on Facebook and Instagram for news and updates!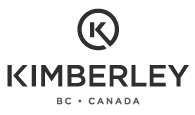 Thanks to the City of Kimberley for their continued in-kind support in 2022!
Looking to source locally-produced food?
Check out the Kimberley Cranbrook Food Asset Map!