Kimberley's Community Garden is an edible community garden based on sharing knowledge, ideas, tasks and food.
There are no allotted plots and anyone is free to use the space. The garden is for everyone! Please come by any time.
The garden, which is located on Rotary Drive just South of the Aquatic Centre in Kimberley, was developed in 2014 when the ground was broken and fencing installed. You will find all the necessary tools in the open shed, along with a gazebo, composting units and our famous re-purposed freezer beds.
When you visit the garden please sign the logbook in the shed as this helps us in our efforts to secure ongoing funding.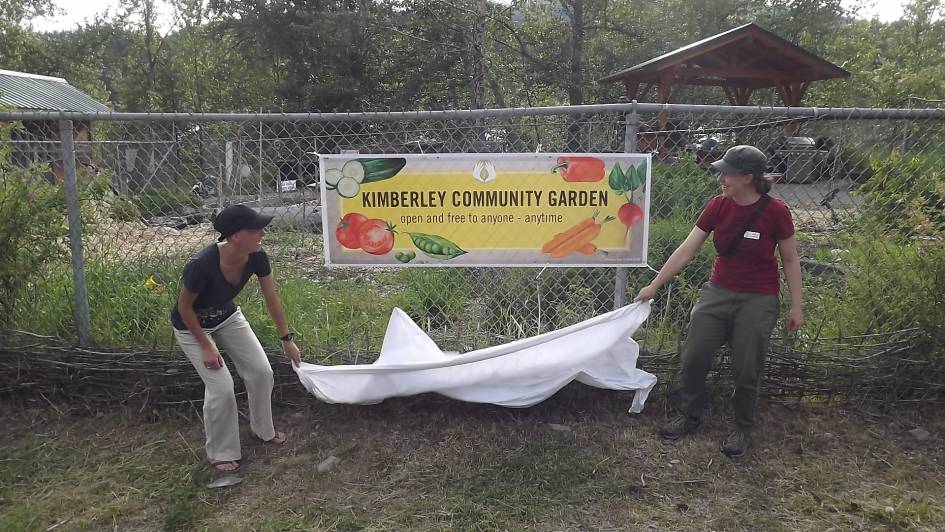 Check out our garden schedule below and keep up to date on our Wildsight Kimberley Cranbrook Facebook page and Wildsight Kim Cran Instagram Page for reminders of our upcoming Garden Tours, Work Bees, and Workshops starting in August 2020!
You can also contact Sierra, our Food Sustainability Assistant, with any questions you may have at kimcranstudent@wildsight.ca.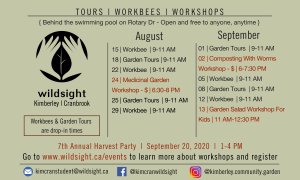 Our sister garden is run by the Cranbrook Food Action Committee and can be followed HERE.
Past Open Gate Garden Newsletters: