Welcome to the Kimberley Community Garden!
The Kimberley Community Garden is a demonstration garden designed to share the knowledge and skills needed to empower you to grow food in your own backyard.
The garden, which is located on Rotary Drive just South of the Aquatic Centre, was developed in 2014 when the ground was broken and fencing installed. You will find all the necessary tools in the open shed, along with a gazebo, composting units and our famous re-purposed freezer beds.
There are no allotted plots and anyone is free to use the space. Please come by any time during the growing season, and remember to sign the logbook in the shed as this helps us in our efforts to secure ongoing funding.
Summer volunteer meet ups take place weekly on:
Wednesdays from 5 to 7 pm
Saturdays from 9 am to 12 pm
Become a Garden Volunteer – Coming in 2023!

Related Programs:
Backyard Farmer's Pilot Project
Kimberley-Cranbrook Food Asset Map
Follow us on Facebook and Instagram for news and updates or sign up for our branch newsletter.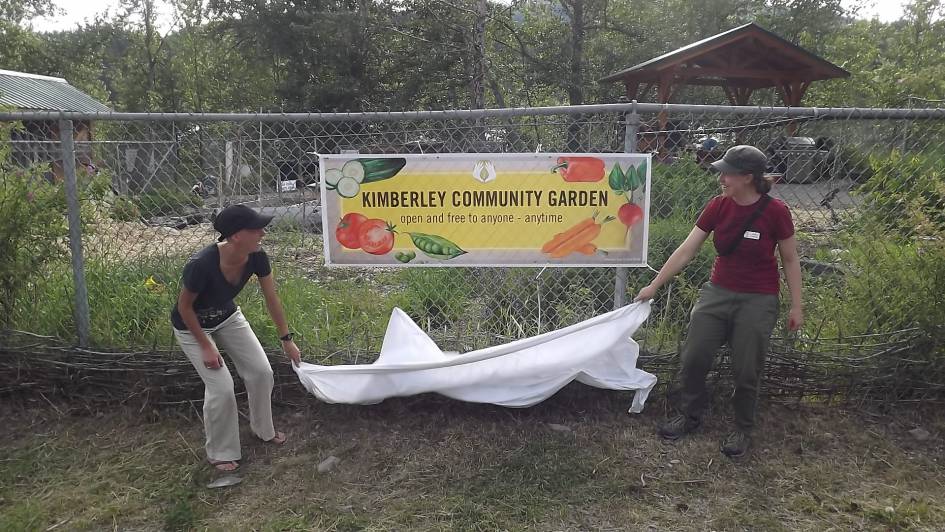 Our sister garden is run by the Cranbrook Food Action Committee and can be followed HERE.
Past Open Gate Garden Newsletters: