Banff Mountain Film Festival World Tour programs are available to rent and watch from the comfort of your own home!
Part of the proceeds from these rental will directly benefit Wildsight Kimberley Cranbrook's education, conservation, and regeneration initiatives.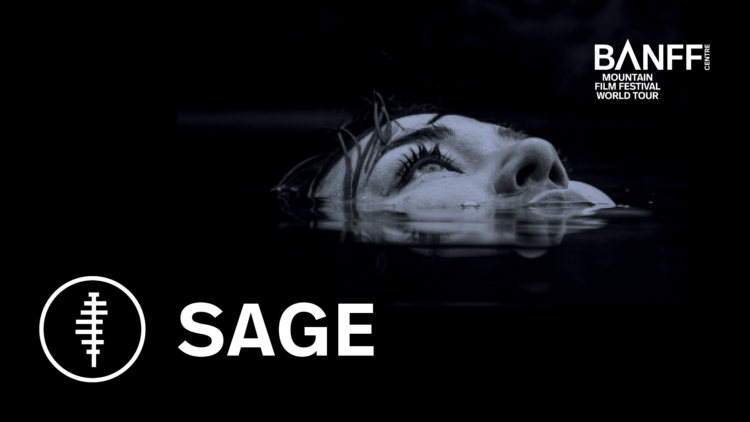 The Slabs (6 minutes)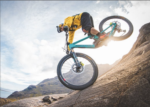 Danny MacAskill tests the limits of mountain biking, riding down the infamous Dubh Slabs on the Isle of Skye.

Maneuvers (4 minutes)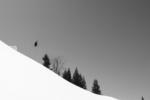 Sämi Ortlieb is taking his über-well-rounded skill set from the streets to the backcountry and everything in between.

The Mystery (52 minutes – Tour Edit)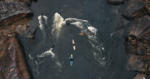 Within the sport of kayaking, exists whitewater–and within that, the mysterious sect of "squirtboating", which has been facing its slow demise since its heyday in the early 1990s.
Learning To Drown (40 minutes)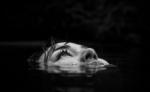 Jess Kimura, considered one of the most influential female snowboarders in the world was at the top of
her career when she lost the love of her life in a tragic accident. Her grief led her in a direction she could have never anticipated.
Invisible Beauty (6 minutes)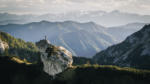 This is the story of Romana, who is an Austrian biologist. Insects are her passion and she takes us on a trip to discover the home of the many endemic and endangered species that live in Gesäuse National Park.

Arves-En-Ciel [Tour Edit] (17 minutes)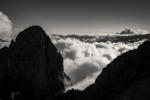 Camille and Antoine, two French slackliners and alpinists have a dream, to walk between two iconic rock towers. Arves-En-Ciel tells the story of an amazing project, which required a huge team of invested people to be fulfilled.
JURRIA – The Guardians of the Pole [Tour Edit] (17 minutes)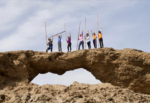 Pole jumping and "The Shepherd's Leap" are a passion of Master Paco. Thanks to him, this long tradition in Gran Canaria, Spain is passed on to younger generations.
Swissway to Heaven [Tour Edit] (30 minutes)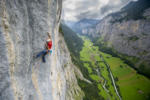 Switzerland is a true paradise for multi-pitch climbing and is where climber Cédric Lachat was born and raised. Through his unique sense of humor and unbridled enthusiasm, we experience the beauty and awe of some of the most iconic mountain ranges and peaks.

Girls Gotta Eat Dirt (6 minutes)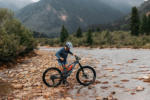 The story of three best friends, roommates, and riding partners with a taste for the finer things. Namely plenty of dirt on their jorts and lighthearted, fun mountain bike action in the high alpine.

The Farmer (4 minutes)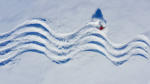 A local legend in the Wasatch Mountains, the Farmer spends his winters harvesting one of the most precious crops on earth: Powder.
Exit the North Pole [Tour Edit] (51 minutes)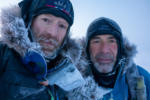 Experienced polar explorer Børge Ousland is joined by South African Mike Horn for an insane 1,500 km skiing journey across the polar ice cap in temperatures below -30°C, and mostly travelling in darkness. Not surprisingly, not everything goes as planned.

Between Walls (2 minutes)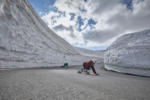 In spring 2019 gigantic walls of snow piled up along the high mountain road to the Timmelsjoch, Austria. Johanna Bolanos Cabrera and Jasmijn Hanegraef grabbed their longboards and took the opportunity to ride through this stunning scenery. Speed is what the girls live for!

Link Sar (17 minutes)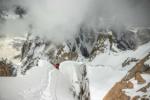 Follow an elite American alpinist navigating his relationships and motivations while attempting to climb and survive one of the world's most challenging unclimbed peaks: Link Sar, in the high mountains of Pakistan.

Walking With Plants (12 minutes)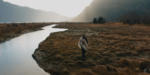 Styawat/Leigh Joseph is a Sḵwxw̱ú7mesh Nation ethnobotanist. She contemplates her relationship with plants and their role as teachers on the very land where her ancestors have harvested them since time beyond memory, and her life purpose is awakened.
Ascend: Reframing Disability in the Outdoors (12 minutes)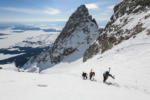 Vasu Sojitra is not trying to inspire you to feel good. His trauma doesn't exist solely to benefit the education of others. He is seeking to inspire you to move mountains. To take action. Skiing is the method, but the real mountains are the "isms" that fail to support Disabled communities, communities of color and so many others for whom access has not been a right.
Trustfall (11 minutes)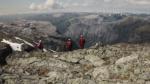 A world class duo of wingsuit flyers attempts to complete a routine of moves meant for an altitude of 3000m from a mountainside that is half the height. The large walls that surround them on all sides and a tiny window for success make this dangerous, uncharted territory.