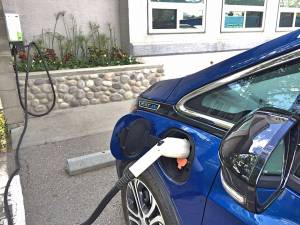 The time has arrived! With a growing network of electric vehicle charge stations and the increased battery capacity of new vehicles, driving an electric vehicle is now a real option here in the Columbia Valley and beyond. Despite advances in technology and ease of access to charge stations, apprehension about vehicle range has limited the wide-spread adoption of electric vehicles. To build awareness around the viability of electric vehicles and to provide an accessible low-carbon transportation option for Columbia Valley residents, Wildsight Invermere has created the Columbia Valley Electric Vehicle Share (CVEVS).
CVEVS aims to be the first 100% electric vehicle share program in rural Canada and serve as an integral step towards transitioning Columbia Valley communities to low-carbon transportation use.
Residents enrolled in the CVEVS program will have access to an electric vehicle for short or long periods of time. As the program evolves, membership and usage fees will sustain the program in its entirety. Transportation emissions will be reduced by replacing trips otherwise made in fossil fuel burning vehicles.
Want to learn more about CVEVS? Click here to receive updates – be the first to know when the CVEVS program launches in 2019!
Charging up! Click here to donate to the CVEVS program.
CVEVS is made possible with funding from the Columbia Basin Trust Climate Action Program, RDEK and Imagine Invermere.