The summer is on it's way and it's time to Get Wild!
Get Wild's mission is to inspire youth to connect with our community and nature through fun inclusive outdoor activities.
This summer marks the fourth annual GET WILD! summer environmental education camp.  Children will learn more about local ecosystems through play and exploration.  Games, hikes, gardening, crafts and out trips are the main activities lead by local Wildsight Golden educators. The camp runs weekly and provides after-camp-care to children 6-12.  This program is for those parents who want their children to be outside and come home stoked, dirty and happy.
Activities include: OUT-TRIPS!, nature stories, local hikes, bird-watching, community gardening, take home art from nature, sports, community public art projects and volunteering, fun environmental education lessons, music and drama, survival skills, swimming, campfire songs and games, and much more outdoor fun!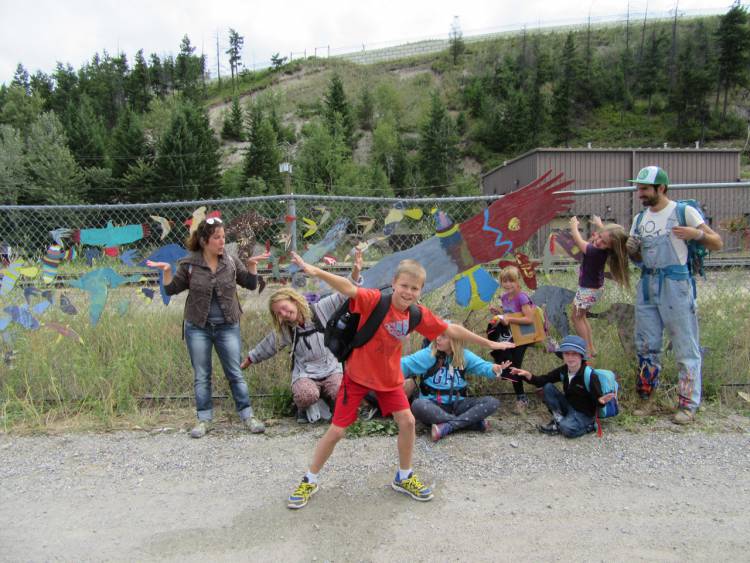 Camp dates for 2018:
July 3rd-6th, 9th-13th, 16th-20th, 23rd-27th
August 6th-10th, 13th-17th, 20th-24th
Regular hours: 9am-3pm
After Camp Care: 3pm-5pm
Special early-bird pricing of $170 per week is in effect until June 10.
Regular pricing is $190 per week or $50 per day.
A registration fee of $10 per family will be added.
After camp care is $20 per day.
Click HERE to register!