Welcome to our Winter Speaker Series, an online interactive series of presentations of actions you can do yourself to help our environment!
We chose six dynamic speakers who will teach a number of new skills this winter. There are six unique topics and there is something for everyone.
Here are the dates and topics:
January 13, 7 – 8 PM
Jessie Palopski, Director, Wildsight Golden: A Guide to Low Waste Living.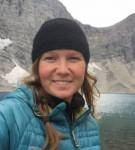 Jessie Paloposki, Wildsight Golden Director presented about living sustainably in your home.
"We don't need a handful of people doing zero-waste perfectly, we need millions of people doing it imperfectly."
This is the mantra that will guide Jessie Paloposki's virtual presentation on rural sustainability. Jess will provide practical tips on how to avoid waste and choose quality, sustainably-made goods without breaking the bank so we can all step towards having a lighter environmental footprint.
In addition to practicing a low waste lifestyle, read about Jessie's background here.
Unfortunately due to technical difficulties, the recording for this session did not work. The slideshow is attached for your information. Feel free to contact Wildsight Golden at golden@wildsight.ca for questions.
Here is the visual presentation A Guide to Low Waste Living
January 27, 7 – 8 PM
Dr. Cori Lausen, Research Biologist, Wildlife Conservation Society Canada: Building Habitat for Bats: the Goldilocks approach. Find out more here.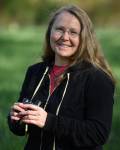 Dr. Cori Lausen is a Research Biologist specializing in bats who works for the Wildlife Conservation Society Canada.
She presented on how to help our local bats. Bats are our only flying mammal and thus have unique and complex habitat needs. Bats face unprecedented threats and we can help – one option is to use bat boxes effectively and safely. The Goldilocks Approach to providing roosting habitat aims to mimic the myriad of natural crevices that would have supported reproductive bats prior to land conversion.
You can view the recorded session here.
February 10, 7 – 8 PM MT
Andrea Crook: Propagating plants from cuttings, seeds, and veggies in your fridge! See more here.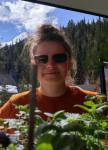 Andrea Crook, passionate about growing her own food shared methods for propagating plants from seeds and cuttings. With cuttings, we'll examine different rooting methods such as rooting in water vs. using rooting hormones. We'll also discuss propagating common kitchen vegetables and herbs such as basil, thyme, rosemary, mint, lettuce, and sprouts. For seed starting, we'll discuss easy and more complex methods (e.g. scarification).
Here is the recorded session! And the handouts: Plant Propagation Workshop – February 2021.
February 24, 7 – 8 PM MT
Graham Casselman, Waste Reduction Coordinator, CSRD: Backyard Composting. See more here.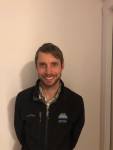 Graham Casselman is the Waste Reduction Coordinator for the Columbia Shuswap Regional District.
This session included the basic of backyard composting. Specific topics include managing your backyard compost, strategies around pest and rodent control, building your own composter and the different types of composting.
Join Mr. Casselman and Wildsight Golden on February 24, 2021 at 7 PM Mountain time.
Check out this recorded session!
Extra information: Composting Resources and 1-Backyard-Composting
The event were free, but donations would be gratefully accepted. You can donate to Wildsight Golden here or by etransfer if you do not require a tax deductible receipt. (golden@wildsight.ca)
For more information, email Leslie Adams at golden@wildsight.ca
We are grateful for our support from: