Want to support local farmers and small-scale producers? Want to help bring more locally grown food into Fernie? Fresh Picks is a key way to help build Fernie's food system.
Want to be the first to know when the strawberries arrive? Want to know when we restock bacon and other popular products, or get new local products in store? Fresh Picks is the exclusive inside scoop on all things Local right to your inbox.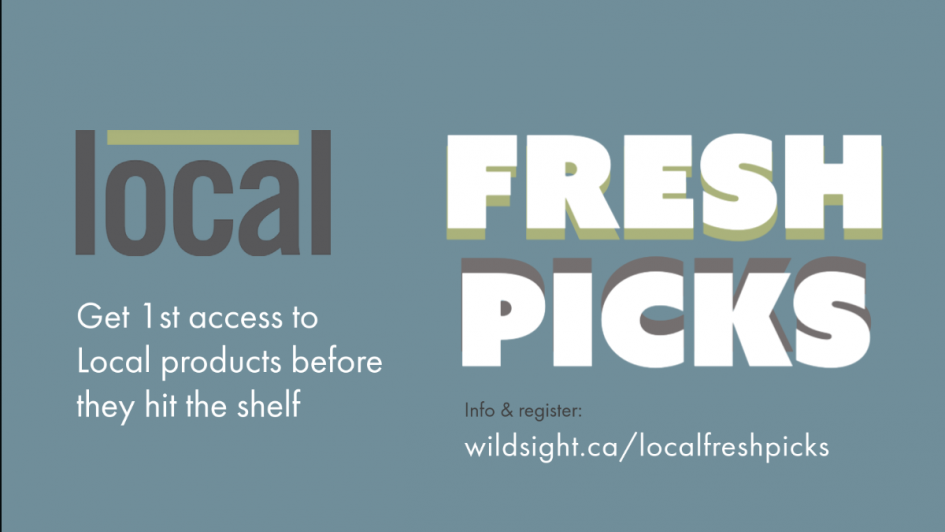 "I can't say enough how amazing it is to have such easy access to local products all year long! Thank you so much for opening this store and having a super smooth online ordering system as well." – D.J., Fernie
WHAT is the Fresh Picks Club?
Fresh Picks members get first notification and opportunity to order when new local products arrive, including early access to preorder events
Members receive regular updates from Local, including store news, new product or vendor announcements, exclusive restock alerts, and previews of what's coming next
An easy way to show your support and help make positive change in Fernie's food system
Support local food in Fernie with a donation of $20/month to gain access to the Local Fresh Picks Club

How can I help?

Local – Fresh Picks
WHAT is Local?
Local is a physical and online retail store that brings local people and local products together
Supports local food producers and farmers in bringing their products to market to increase the amount of local food available in Fernie
WHY is Wildsight doing this? What is the purpose?
To provide Elk Valley residents and visitors with year-round access to local food
To develop a system that promotes and fosters food security within the Elk Valley
To support local producers and farmers by offering a low-barrier method to bring their products to market
WHEN is this happening?
Local's retail storefront and online store opened in December 2020. We have been so grateful for all the support!
WHERE is this happening?
Local is located in downtown Fernie at 632, 2nd Avenue.
The storefront is currently open Tuesday through Saturday from 2pm to 6pm.
Check out our online store at www.wildsight.ca/local
How will I benefit?
You can finally access locally produced food year-round, one-stop-shop
By shopping locally you help local farmers and producer thrive and help improve food security within the Elk Valley
How does this help local food producers?
Local provides a year-round, downtown storefront in Fernie.
A place for producers to sell their products without having to be there themselves.
It allows for easy access to a wider customer base
Increased marketing, promotion, and awareness of your local products
Support in utilizing an online platform
Participation in 'meet the producer' info and tasting nights
One-stop-shop for Fernie deliveries