EDUCATING GARDENERS FOR OVER A DECADE
Keeping Food Real has been educating gardeners since 2008, as a project of the Wildsight Elk Valley Branch. Working to help more people grow more food, the Keeping Food Real program has educated hundreds of adult learners to create thriving cold climate gardens.
Keeping Food Real aims to support the citizens and communities of the Elk Valley in growing their own food by providing online cold climate educational resources that support both novice and intermediate gardeners. Wildsight gratefully acknowledges the financial support of the province of British Columbia through the Ministry of Agriculture.
Master the key steps to planning, planting, nurturing, and harvesting your garden with support, enjoyment & know-how.
Take a hand-crafted ONLINE learning adventure under the guidance of experienced cold climate gardeners.
Don't let the shorter growing season stop you from growing your own food
Learn how to help your cold climate garden thrive.
Gain unlimited access to cold climate gardening resources at your fingertips
Learn on your own schedule. It's a gardening workshop in the comfort of your own home.
Gain access to awesome eLearning resources designed to help you succeed.
Take your gardening expertise to a new level.
Grow your knowledge, skills, ability & confidence to create a thriving garden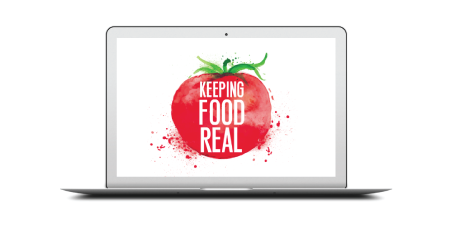 Keeping Food Real: Elk Valley gets ready to Grow Local

Elk Valley residents will be growing more local food in 2017 as the Wildsight Elk Valley branch begin their "Keeping Food Real" project.

This project is a result of their successful application to the B.C. government's Grow Local Program for $25,000.

The two-year "Keeping Food Real" initiative aims to support the citizens and communities of the Elk Valley in growing their own food by providing online cold climate educational resources and hands-on practical workshops that support both novice and intermediate gardeners.

The Wildsight Elk Valley Branch will be working with the College of the Rockies, Spruce Spring Stream Farms, District of Sparwood, Elkford Community Garden and the City of Fernie in the project and to increase food production in the Elk Valley.

The $250,000 Grow Local program is funding projects in 10 B.C. communities. The projects are designed to:

involve residents in growing local fruit and vegetables;
increase awareness and appreciation for supporting local food production; and
strengthen local food supply security.
The 10 projects include the developing resources on how to grow local food, group education and awareness activities, such as workshops, mini-courses, and "how-to" demonstrations, and one-on-one consultation and advice. The application process was administered by the Investment Agriculture Foundation of BC.

The BC Agrifoods and Seafood Strategic Growth Plan identifies the next steps in the B.C. government's goal to grow the B.C. agrifoods industry to a $15-billion-dollar-a-year sector by 2020. Grow Local BC will assist in maintaining food supply security, a challenge identified in the strategic growth plan.

Quotes:

Norm Letnick, Minister of Agriculture – "The Grow Local program will further strengthen the value of the local agricultural sector among British Columbians. This pilot project will create a better understanding of how food crops are produced in our province and assist people in learning how best to grow their own food."

Sharon Switzer, Wildsight Elk Valley Branch president – "We are working to cultivate a thriving, knowledgeable and resilient local food culture in the Elk Valley. Our board members – Mary Cosman and Tanya Malcolm along with EcoGarden committee members – Gaetane Carignan and Dawn Deydey – have developed an engaging project for our community that will help us move closer towards this vision."

Learn More:

News release announcing Grow Local: https://news.gov.bc.ca/releases/2016AGRI0058-001860

Program background: http://iafbc.ca/funding-opportunities/grow-local/