Long-time Wildsight volunteer Baiba Morrow has stepped down as president of the Invermere Wildsight branch after 14 years of service to the organization. And while she is still involved with several passion projects at the branch, we'd like to pause and acknowledge Baiba for her years of dedication, commitment and service to protect our natural environment.
Baiba is an adventurer, an author and an advocate. Together, she and her husband Pat made a living while travelling the world and connecting deeply with beautiful places and the people who live there. Their home base was Canmore for 20 years but as the town rapidly grew, the congestion drove the Morrows west, back to Pat's roots. He grew up in Kimberley and the couple had lived there with Pat's father, in the mid-1980s. In 2007, they found themselves a cozy home perched above the scenic Columbia wetlands; the Rockies framing their horizon and the Purcells rising at their back.
Moving to the Columbia Valley brought a little more freedom to their schedules, and with that, a desire to become involved in protecting the environment that fuels their passion. From their Kimberley days, the Morrows already knew a number of people involved with Wildsight, including John Bergenske and Margie Jamieson, so it wasn't long before Baiba was sitting on the Wildsight regional board.
When the Invermere branch president stepped down in 2012, she was asked to step in. Baiba was president of the Invermere branch for the past 11 years. She brought a level of organization to the board, honed over years of working in partnership with Pat as a freelance adventure photo and video team in far-flung mountain locations.
Wildsight Invermere projects through the years of Baiba's leadership have included radon testing, addressing many local conservation concerns, launching an electric car share program, community forums, Wild Ideas cafes, nature walks and more.
One of the largest and longest lasting projects for Wildsight Invermere in Baiba's time is the Lake Enid restoration project. This little lake above Wilmer had excessive damage caused by motorized use. Over four years, Wildsight coordinated more than 100 volunteers in the building of a nature-viewing boardwalk, interpretive signs, as well as restoration and replanting of riparian areas. With fencing and signage, the hope was to reroute motorized trail users away from riparian areas and highlight the importance of protecting the sensitive grasslands and encourage adherence to proper trail useage.
"Lake Enid was a successful project because as volunteers, we felt we were doing something concrete. When we got together to reseed areas and build the boardwalk, it was satisfying; we're together with a common goal and a positive outcome," Baiba recalls.
When they first started this project, locals warned them to not even bother — that there was too much damage, too much of a lawless disregard to the sensitive ecosystem — that it would just get damaged again. While signs continue to be used as target practice by thoughtless gun owners, today it is a well-visited landscape, with gains made in biodiversity and ecosystem restoration, as well as encouraging locals to respect this local gem.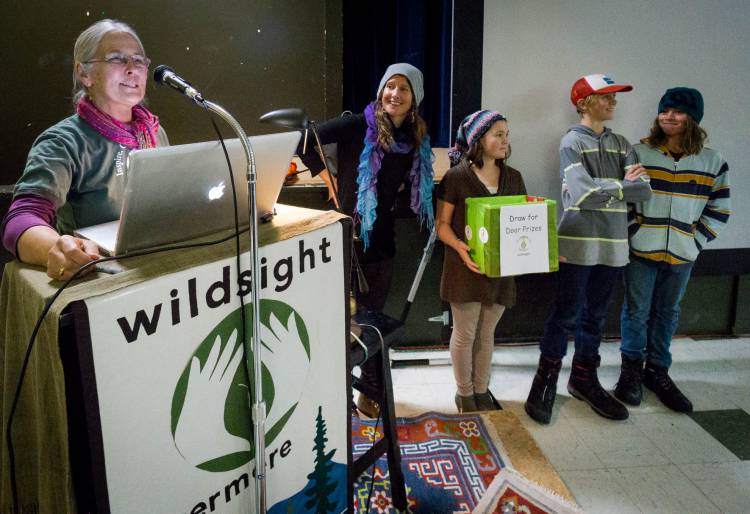 One of Wildsight Invermere's major fundraisers is the annual Wild and Scenic Film Festival. Baiba was responsible for bringing this festival to the community 10 years ago through an initial partnership with Patagonia. It has become a phenomenal fundraiser for the branch, a great opportunity for residents and visitors to gather for a fun evening, and a way to be inspired by activists working around the world.
"These events bring people together. It's not only beneficial to our little nonprofit, but it also strengthens community identity," Baiba shares.
This year's Wild and Scenic Film Festival is scheduled for November 18th. Tickets go on sale October 13th; stay tuned!
In one of the films selected for the 2023 WSFF, Baiba shares, a biologist reflects that you don't have to save the whole world; just find something you're passionate about, and focus on that.
Baiba says after traveling the world for so many years — seeing so many amazing places and meeting people with such strong connections to where they live — it has driven the importance of conservation at home even deeper in her heart.
"Feeling your connection to where you live — or visit — will make you care about it," says Baiba. "Our home in the Purcells is so precious and special."
She encourages anyone who cares about our natural environment to find ways to engage with the work being done.
"We need people getting involved locally, because that's where you have the most impact."
We are so grateful for volunteers like Baiba who have helped make Wildsight the strong grassroots-led organization it is today. She set an example for many to come.
"Baiba has been an incredible champion, bringing new focuses and perspectives to Wildsight Invermere," reflects Robyn Duncan, Wildsight Executive Director. "Though she is no longer the branch president, I know Baiba will continue to be a strong advocate for the wild and for our communities."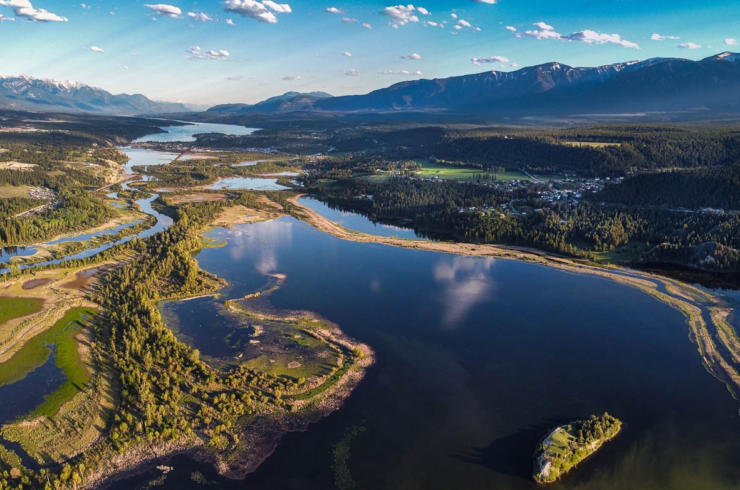 10th Wild & Scenic Film Festival is coming up on November 18th! Don't miss it! It's our annual fundraiser and super fun…
Learn more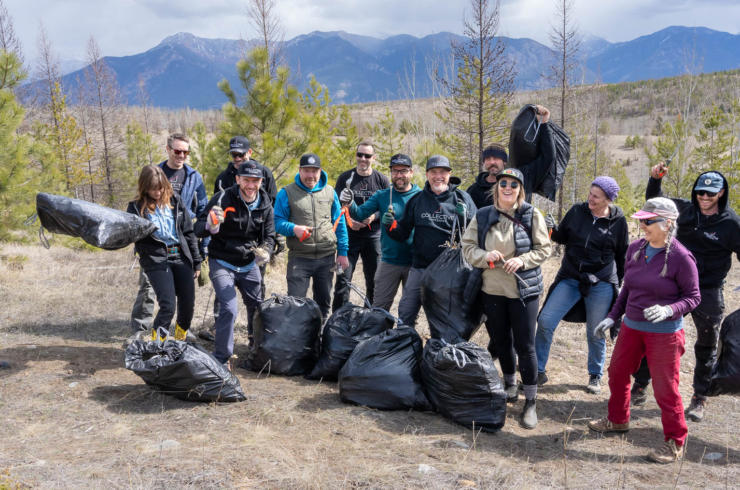 Do you have a passion for the environment and are interested in working with a local, non-profit organization? The Wildsight Invermere Branch is accepting…
Work for the branch!