There's no place like home. And for Casey Brennan, there's nothing better than working to protect this special place we call home. After more than a decade gaining valuable experience in both the private and the international ENGO sectors, Casey is excited to jump back into working to protect wild spaces in this special part of the world as Wildsight's Conservation Director. He first joined the East Kootenay Environmental Society in the mid-90s, and helped that organization transition to Wildsight. while managing Wildsight's Southern Rockies program for over a decade.
While with Canopy over the past five plus years, Casey worked across the globe in partnership with Indigenous and local communities and some of the biggest global brands to protect forests and shift unsustainable supply chains. Travelling around the world and connecting with so many passionate people trying to increase forest conservation helped Casey to realize special areas like the Flathead and Upper Elk valleys and many other places throughout the Columbia basin are unique and globally important.
Casey, along with the Wildsight conservation team, will be focused on how we can implement in our region the recently set provincial and federal policy goals to designate 30 percent of land and water for conservation by 2030. These commitments to habitat protection have created an opportunity for Canada and BC to become global leaders in conservation. It will be critical to achieve "30×30" in order for nature to have enough space and opportunity to adapt and survive in our rapidly changing world. Wildsight team members were in Montreal to support and applaud the adoption of The Kunming-Montreal Global Biodiversity Framework in December 2023 at the United Nations' COP15. We are ready to support Indigenous peoples, all levels of government, business and communities to take the steps necessary to protect all living things.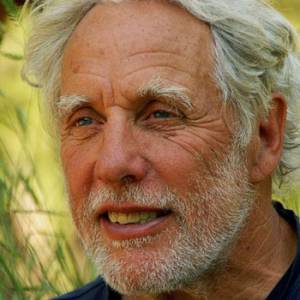 John Bergenske, a founding member of Wildsight, is shifting to a new role as Strategic Advisor. John served for over a decade as Executive Director and more recently as Conservation Director.
"I look forward to continuing to work with our team to increase opportunities to maintain biodiversity across the region, and having more time to explore my passion for wildlife and wild places. It's great to have Casey with the expertise he has gained in global conservation work back with the Wildsight conservation team," says John.
John will still be very much involved in Wildsight's award-winning conservation work at the regional and provincial levels.
"I'm extremely grateful to John for his years of indefatigable leadership and strong mentoring of so many champions for the wild here at Wildsight and far beyond," shares Casey. "Wildsight will continue to take action to preserve and protect wild spaces in order to address the dual climate and biodiversity crises."
The opportunities to protect all living things and advance reconciliation are unprecedented in our region. After three decades of resistance to the disastrous Jumbo Resort proposal, three levels of government agreed to establish the Qat'muk Indigenous Protected and Conserved Area (IPCA). Worldwide, Indigenous communities' territories hold approximately 80% of our remaining biodiversity. Wildsight fully supports empowering Indigenous governments with the resources they need and the clear authority to lead on conservation of our lands and waters. It is long past time to recognize Indigenous conservation leadership and implement the UN Declaration on the Rights of Indigenous Peoples (UNDRIP) in part by supporting First Nations in establishing more IPCAs in our region and throughout the country. Wildsight looks forward to working with Indigenous communities in the Columbia Basin and throughout BC to protect our shared home.
While there are still some undisturbed and relatively intact unprotected valleys, forests and wetlands in our region that need protection, there are also many critical wildlife habitat areas that have been heavily impacted by human activities that need to be restored and conserved. Many of the most critical valley bottom lands are privately owned and are dedicated to transportation, commercial, residential, recreation and other human uses. We are grateful for our many partners who focus on private land conservation and to the industrial resource and tourism operators in our region who recognize and are taking action on their stewardship responsibilities, but significant work still needs to be done to provide safe passage and crucial habitat for wildlife. Casey and the whole Wildsight team are looking forward to working with communities, companies, private landowners, land trust organizations and all levels of government to prioritize making space for nature where we live, work and play.
Casey is always open to conversations about conservation, so please do reach out anytime to casey-at-wildsight.ca.
"I look forward to meeting our supporters and partners, old and new, in our communities and on the land or water in some of the many special places across our region."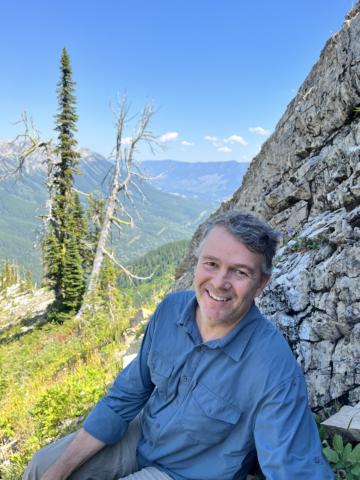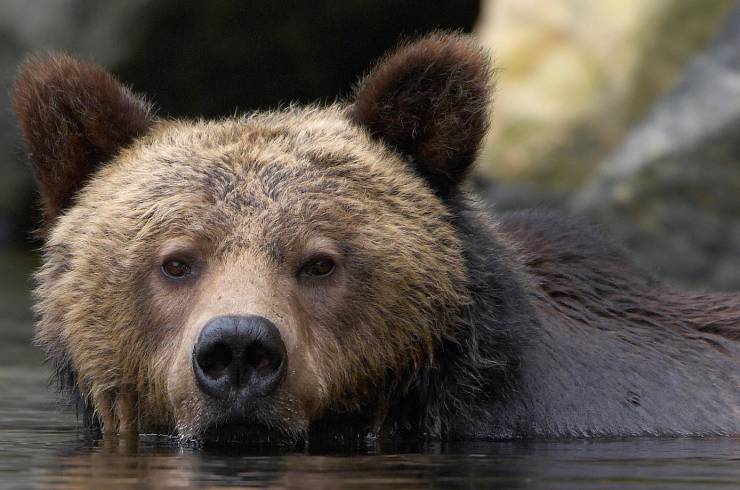 Support Wildsight conservation
Your gift towards our conservation efforts will create meaningful change for wildlife and wild places across the Columbia and Rocky mountain regions.&nbsp…
Support Wildsight conservation