The inaugural Wildsight Youth Climate Corps (YCC) Golden season has begun and we couldn't be more excited to see this new crew diving into the work.
The season kicked off August 8th with in-class learning on issues surrounding climate change with local climate expert Ingrid Liepa. The crew spent some time learning about local food systems, then got their first work session at the Golden Food Bank where they provided a helping hand to local coordinators of the food recovery program as well as working in the food bank's garden. Through this season, the crew will be helping to process and sort the food received as a part of the food recovery program.
Next up was a visit to Creeky Cedars Native Plant Nursery. Here, Nick and Irene Laferriere are creating a mosaic of colour, beauty and diversity on their homestead just outside Golden. They are working with the land itself to create an environment where native plants thrive and biodiversity is being restored.
This farm sits just across the highway from the Columbia Wetlands — one of the longest intact wetlands in North America. Globally designated as a wetland of importance, this amazing wetland is a critical habitat for birds, fish and other species. Thousands of birds spend at least a portion of the year in this rich and welcoming habitat.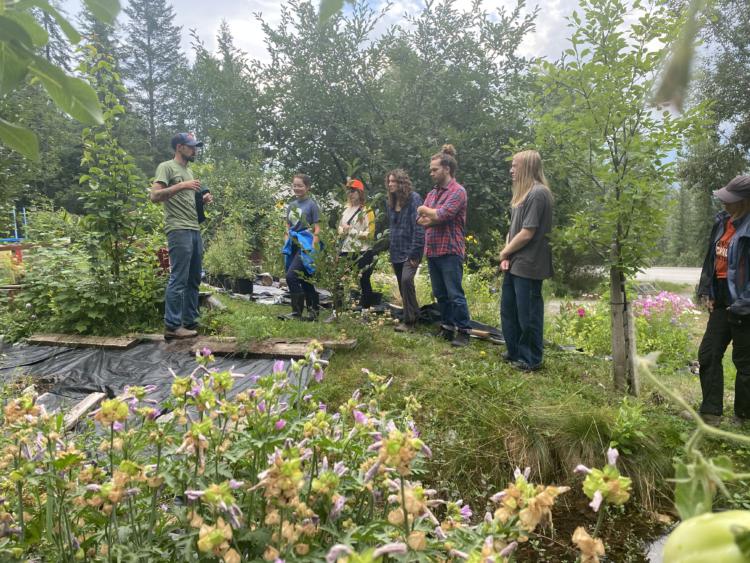 When the Laferrieres purchased this property seven years ago it was a typical suburban yard complete with grass, weeds, and not much else. Nick loves birds, and began exploring ways to support the area's avian populations. That led him down the rabbit hole (er, bird nest) of biodiversity. Enhancing bird habitat meant making a friendly environment for insects, which led to creating a yard full of native plant species. Nick has been slowly working at turning their home into the biodiverse backyard it is today.
Biodiversity loss is a global concern. While governments make policies and have discussions about this crisis, people like Nick are quietly working on their own, doing what they can to address the issue.
"Biodiversity is a big problem. But the only place you really can change is your own turf, and how you live your life," he reflects.
He tells the YCC crew that biodiversity is like a pyramid, with plant life at the bottom supporting animals further up the triangle as it goes.
"The bigger the base of the triangle, the more species we have: more moths, more caterpillars, more butterflies — it cascades up," Nick describes. "Plants are truly the architects of the ecosystem."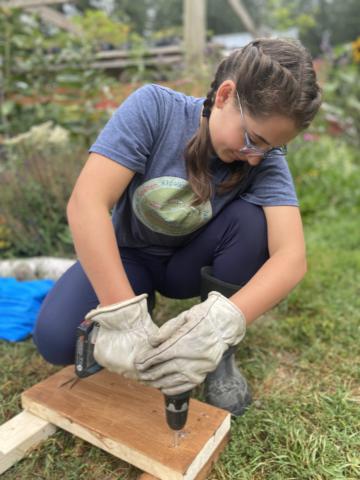 Noting the rapidly changing climate, Nick has done some interesting genetic mixing to achieve hardier results for some of his plants. For example, milkweed is an important plant for monarch butterflies. So he gathered samples from eight different ecoregions then cross-pollinated them. Known as hybrid vigour, this brings a genetic diversity that allows for wider climate variability.
"Having the genetic diversity, you have the most chance of something surviving," explains Nick.
From chickens that make a natural lawnmower to rabbits that fertilize, thistle that invites hummingbirds in and thyme that covers a garden path, each element in this farm has been planted to help enhance the whole, building a harmony with nature instead of a battle against it.
Alongside a tour of the garden, and an impromptu lesson about tree species on a forest walk behind the homestead, the YCC team helped build two new raised garden beds as well as repot some plants.
Crew members left feeling inspired and excited to dig into the season work. The tour was a great start to what we are anticipating will be a full season for Golden YCC; this season will be filled with wildfire risk reduction work, many days spent helping local "no-waste" farmers, understanding our surrounding wetlands and the importance of beavers as well as learning from Sierra Club BC about communicating with our local government. We will also be delivering environmental education to some Golden Secondary students.
"One of the goals for Wildsight's Youth Climate Corps is to immerse crews in the knowledge needed to not only understand what is at stake, but how actions like Nick's are helping to alleviate the strain on our changing climate," explains YCC crew coordinator Kiana Froese. "Seeing individuals taking action is inspiring, and showcases how we can bring back biodiversity, enhance local ecosystems, and counteract climate change with tangible actions and noticeable results."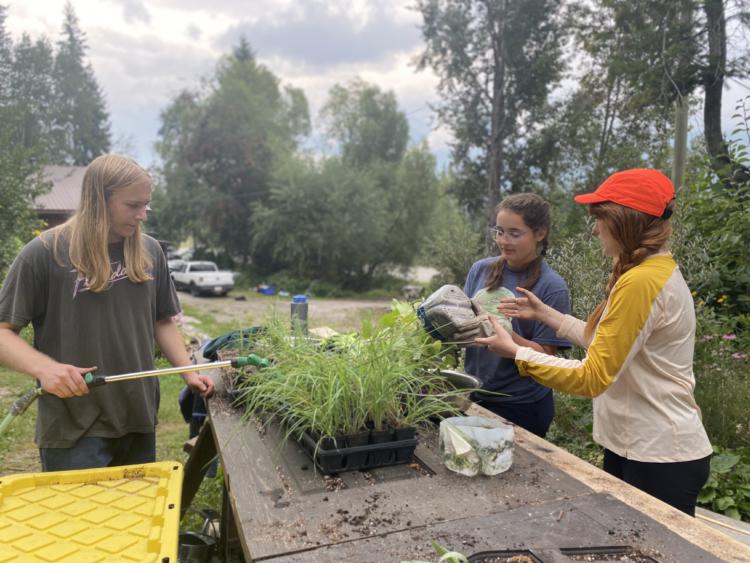 View this post on Instagram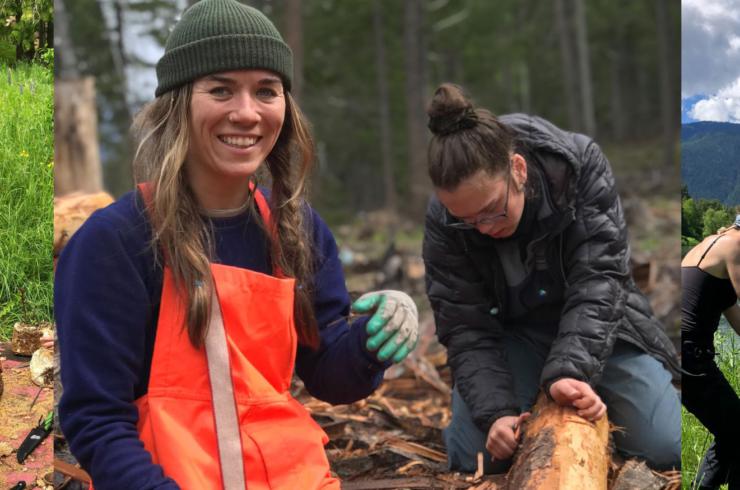 Hiring is now completed for the 2023 Golden Youth Climate Corps. Thank you for your interest! This season the Golden YCC crew will be working…
Learn more