At Hume Elementary School in Nelson, Wildsight Educator Genna Lazier explored the world of salmon with Nashira Birch's K/1 class through a Wildsight EcoStewards program this year.
The program included a series of in-class visits, field trips, and learning opportunities throughout the school year. Students got to visit the Kokanee Creek Spawning Channel to talk about the salmon forest, ecosystem connections and look at fish lifecycles. The class helped tell the story of Kokanee salmon from the Ice Age right to present day, using props and puppets, and singing salmon songs! On another field trip, the kids explored human connections to salmon, including gathering birch bark and black stones to explore how Sinixt people would make fish-head soup. They learned about drying and smoking salmon, and even go to sample some smoked salmon! The class had special guests, did garbage cleanup near shorelines and storm-drains, and even visited the Slocan Pool to see where ocean-going salmon would have come for thousands of years prior to the Columbia River being dammed. And throughout the year, students kept up an email exchange with Genna to ask their questions about salmon, with her answers prompting more and more questions as the students expanded their knowledge about this fantastic fish.
The time spent with this class was very enriching," reflects Genna. "They really enjoyed leaning about and painting the storm drains to help the salmon and cleaning up garbage that might end up in the fish's habitat. I think they all finished the project feeling a deep connection to the salmon, the lake and that they are Salmon Superheroes!"
Enjoy this a beautiful video Ms. Birch created to showcase this EcoStewards program:
Transcript:
This year Ms. Bridge's K/1 class has had a privilege of participating in the Wildsight EcoStewards program, funded in part by the Columbia Basin Trust.
We worked with the incredible Genna Lazier who guided us through our inquiry of the world of salmon. And helped us to become stewards for all salmon and fish in Kootenay Lake.
We kicked off our year with traditional visit to Kokanee Creek Nature Center followed by a classroom lesson on the Kokanee history, ecosystem and life cycle.
We continued to explore these concepts through play and story workshops. We made a salmon forest on our wall. At the same time, we got to get some salmon eggs in our tank, through the Okanagan Nation Alliances fish in schools program.
In the winter, we visited Kokanee Creek with Genna again.
We also explored the significance of salmon for the local indigenous peoples and dressed up our salmon forest for winter.
We got to be pen pals, sending questions to Genna. Salmon superhero Joanne came to visit us, complete with a cape, to tell us the story of how people, helped the salmon and when the dams were making the water too low. Finally we got to become superheroes ourselves, learning about streamwater pollution, and painting fish on the storm drains to remind people.
We went on a journey to collect garbage that end up in the lake to hurt the salmon.
For our grand finale, we spent the morning at Slocan, exploring the dams and the river systems, and the Sinixt pithouses where the salmon were prepared, and of course eating smoked salmon.
We can all be salmon superheroes!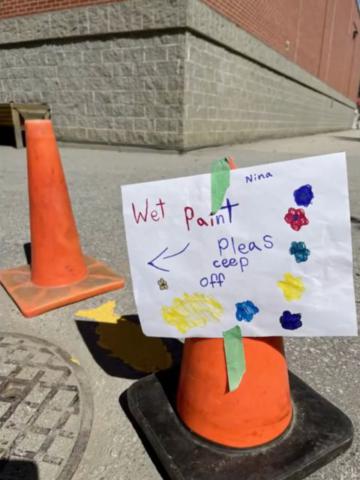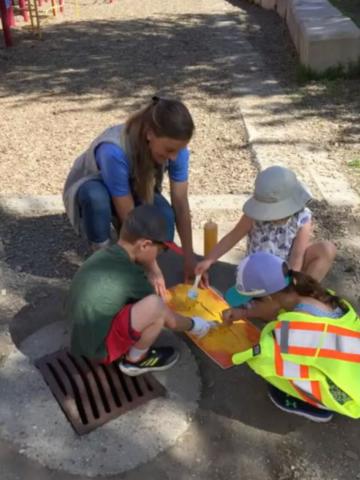 Thank you:
We are incredibly grateful for our donors that make programs like EcoStewards possible! Thank you to the Columbia Basin Trust, Community Foundation of the Kootenay Rockies, Consecon Foundation, Copernicus Education Products, Keefer Ecological, LeRoi Community Foundation, the Province of British Columbia, TD Friends of the Environment, Wildlife Habitat Canada, and all of our individual donors.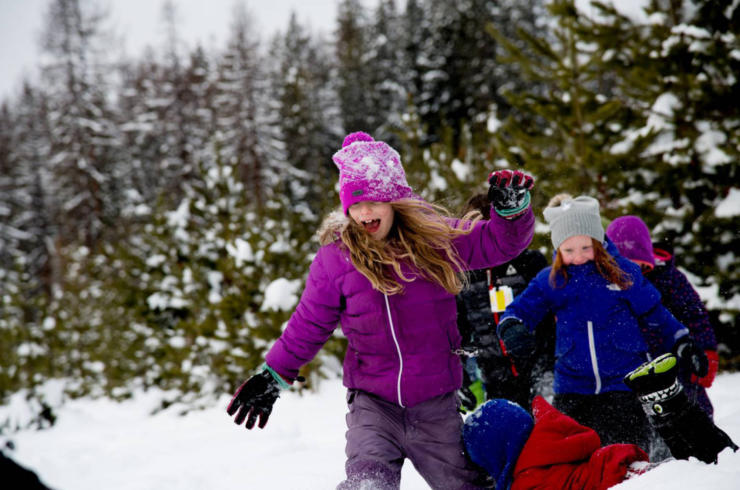 Has an experience in the wild deeply impacted your life? Can you imagine a world where every child can develop a deeper, reciprocal relationship with nature — to truly love the wild? Environmental education changes lives.
Give today!
Applications for fall programs are now closed. Spring program intake opens March 15th, 2024 EcoStewards offers an excellent opportunity to showcase how environmental education can…
Learn more