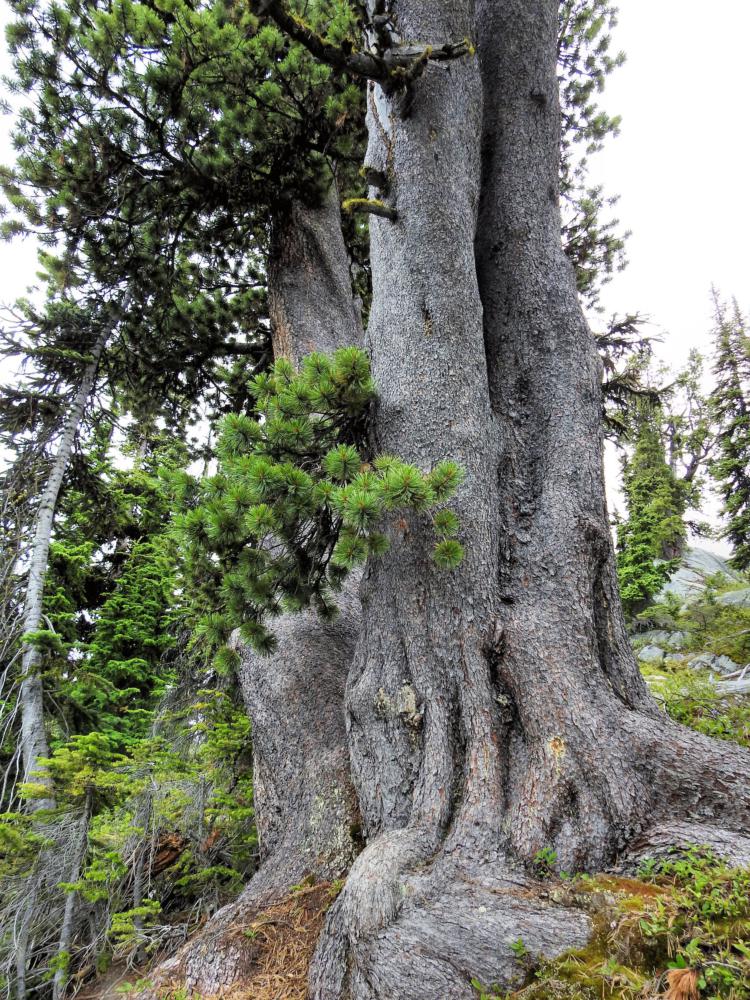 Tannis Dakin, former owner of Sorcerer Lodge submitted this photo of Thor, the Whitebark pine to Wildsight Golden. Sorcerer Lodge was given the award of the first Whitebark Pine friendly ski area in Canada. Thor was the oldest identified tree and was honoured with a plaque two years ago. Skiing and hiking trails pass close by this elder so guests of the lodge can see this amazing tree.
Over 5 years Sorcerer Lodge hosted the Whitebark Pine Ecosystem Foundation of British Columbia, and Glacier National supporting a study of some potential blister rust resistant trees. Blister Rust is a non-native tree pathogen in BC and has heavy impact on limber, western white pine and whitebark pine, devastating some of these forests. Parks Canada with the Whitebark society of British Columbia have harvested seeds from those special trees and will be planting them in areas hard hit and needing some genetic diversity.
Tannis states: "Thor seems to be resistant (so far). In the midst of a widespread infestation, that tree is not infected. In my mind I like to think that this special tree might be responsible for the resistance given to the forest up there. Most of the elders are dying, but some younger trees seem to be fighting back. It gives me hope."
Whitebark pine is an important tree in mountain ecosystems. These trees provide food and shelter for wildlife such as grizzly bears, black bears and Clark's nutcrackers. . They also help stabilize slopes and hold onto the snowpack, making water available to other plants.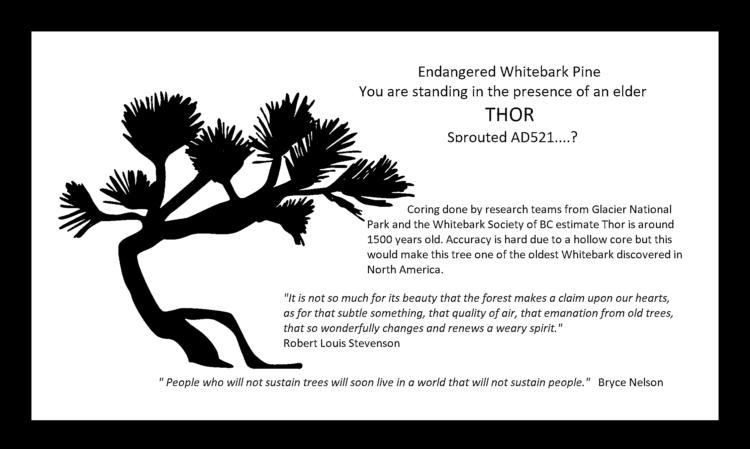 Read more about the project here:
Sorcerer Lodge Whitebark Pine poster