Today's youth are fully aware of the climate crisis, and want to be part of the solution. This is highlighted again and again in every climate report and at every climate event by those at the helm of our society. But, often, these words are not backed with tangible opportunities for young people to engage in this effort while meeting their own needs to make a living and advance themselves personally and professionally.
Wildsight's Youth Climate Corps (YCC) is working to address this by giving young adults the tools they need to meet the climate crisis head on, empowering youth to tackle tangible local projects while bridging the gap between knowledge and action.
YCC provides young people with opportunities to make a difference locally, earn wages, and develop skills to prepare them for meaningful work and engaged citizenship. Our crews are mentored by industry experts and work collaboratively with community groups already taking action in various fields. These experiences allow our crews to envision and act on initiatives to mitigate climate change at a local level.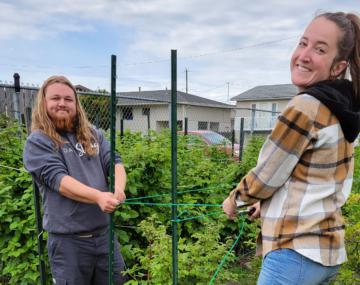 We recently wrapped up our second YCC season in the Kimberley/Cranbrook region, with the six-member team completing a wide-ranging list of projects, from wetland creation and food security, to wildfire mitigation and public education.
"Every few weeks we would be doing something different. I really liked the diversity in the work, it kept it exciting," shares crew member Gabriel L'Heureux. "There wasn't one project I didn't enjoy."
Tim Chapman, YCC Kimberley/Cranbrook coordinator, says the 2022 crew was keen, energetic, and ready to learn a whole new set of skills. It was a steep learning curve for most of the crew members, but they rose to the challenge well.
"The crew was flexible and willing to act on short notice to carry out their job with enthusiasm," says Tim. "This summer was filled with a great diversity of projects; to be able to offer the team such a variety of projects was exciting!"
As they learned new skills (every crew member admits that learning how to use a chainsaw was the most rewarding hard skill they gained, and was fun to use!), undertook different projects and worked in a small group for six months, crew members saw personal growth too.
"The program proved to be all that imagined and more. It was a great opportunity for learning and self-development," says Ivy Desbiolles. "I was challenged to step out of my comfort zone and try things that I had never done before."
We intentionally created Youth Climate Corps to be a paid employment opportunity, to support young adults seeking to launch careers, and to show the value of their time in helping make a difference for climate action. Kimberley/Cranbrook crew members left this year's program feeling inspired and more prepared for potential career opportunities.
"The experience I gained during the season with YCC was invaluable in terms of getting hands-on experience, building connections in the community, and using teamwork & leadership to problem solve in the field, even in difficult conditions outdoors," shares Kimberley Crockett.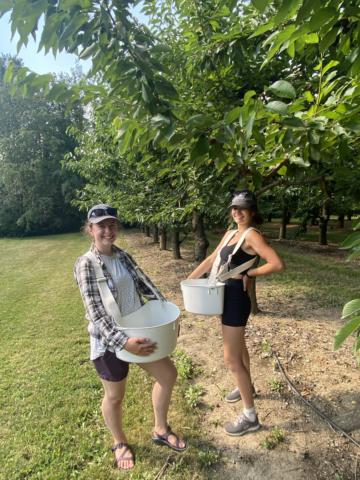 While we wipe the dirt off the chainsaws, hang up the safety gear, and put away the other tools used this season, we're already looking forward to 2023. We have a stack of great projects planned, and we know next season's crew is already out there somewhere, just waiting for an opportunity to step up and take their turn at confronting this climate crisis together.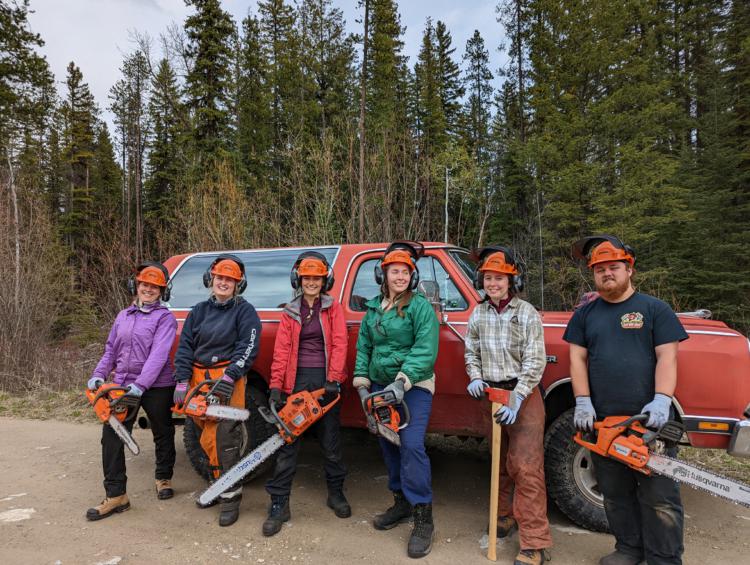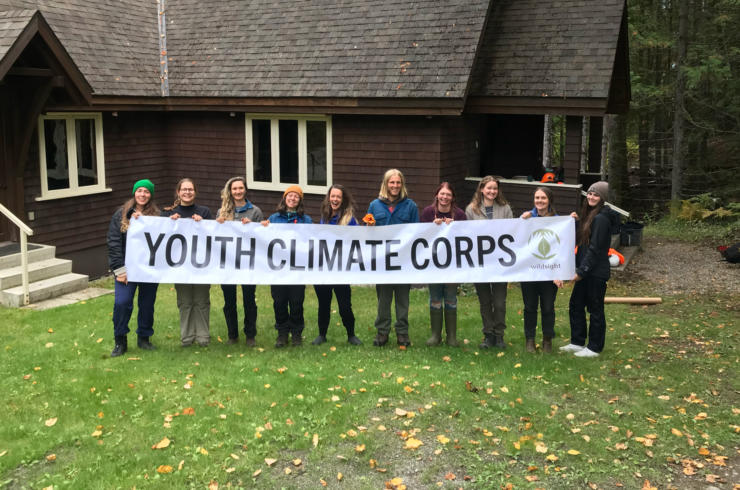 If you are 17-30 and want to gain work experience, build networks and develop yourself personally and professionally, while being paid to do so…
Learn more