Friday, May 27 update: A public hearing regarding bylaw amendments to permit new residential development on private property known as the Galloway Lands adjacent to Fernie Alpine Resort has been cancelled. We'll update when we know more.
The controversial Galloway Lands residential development near Fernie has cleared another hurdle in the re-zoning process.
The proposed development lands would fragment a significant wildlife corridor connecting the top of the Lizard range to the Elk River, and are a home to grizzly bears, moose, goshawk and other plant and animal species. Lizard Creek, which runs along the lower edge of the lands, is an important spawning and rearing habitat for Westslope cutthroat trout.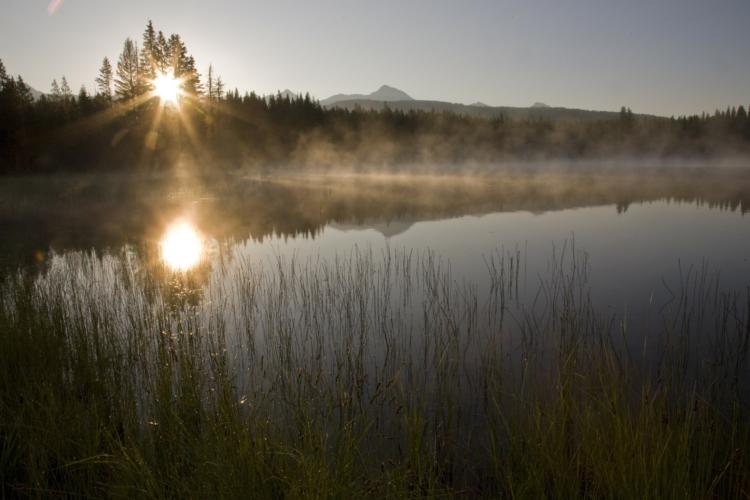 If rezoning is approved, the developer plans to subdivide to allow for 75 sprawling multi-million dollar estate developments. The acreage-style lots leave little room for wildlife to move, nor do they align with the RDEK's Official Community Plan, which recommends developments implement compact neighbourhood design with dwelling units built in close proximity to each other to minimize the overall development footprint. This development proposes separate domestic well water systems be installed above Lizard Creek.
The RDEK Planning & Development Services Committee met May 12 and directors there voted to recommend the proposal should not proceed. However, the next day's full Board of Directors meeting saw three directors change their mind and vote to send the proposal forward to a public hearing.
"The purpose of a public hearing is critical in the consideration of a Bylaw as it allows people on all sides of a proposal to have a formal opportunity to share their position and have that become part of the public record," explained RDEK Board Chair Rob Gay.
Any written submissions the RDEK receives between now and the submission deadline that will be posted in the Public Hearing notice will form an official part of the public record. We urge you to write a letter of concern, and attend these sessions, which are a critical opportunity to make our voices heard by the RDEK Board of Directors.
More information and the latest updates on the community's efforts to stop this development proposal can be found at the Rethink Galloway.