Racing down the highway between Golden and Invermere on Highway 95, the rest stop at Castledale would look like hardly much at all. Just a smile-faced piece of pavement, a flash of a view as you make your busy way.
But if you take some extra time and pull the car over, you'll be rewarded with a vista worth stopping for. Get out of your car and you'll start to feel the beat of your heart slow down as you look up towards the mountains, as you watch the Columbia wetlands make their leisurely way downstream, as you open your ears and eyes to catch sight and flight of the many birds that make these wetlands home or stop along their long skyward journeys. You'll find at this pullout now a newly-installed memorial bench for a woman who worked tirelessly to preserve and protect the landscape you can enjoy, if only you pause long enough to see it.
Ellen Zimmerman was a renowned environmentalist, stalwart champion of the Columbia Wetlands, and trailblazer of advocacy for future generations to follow. She passed away in 2020.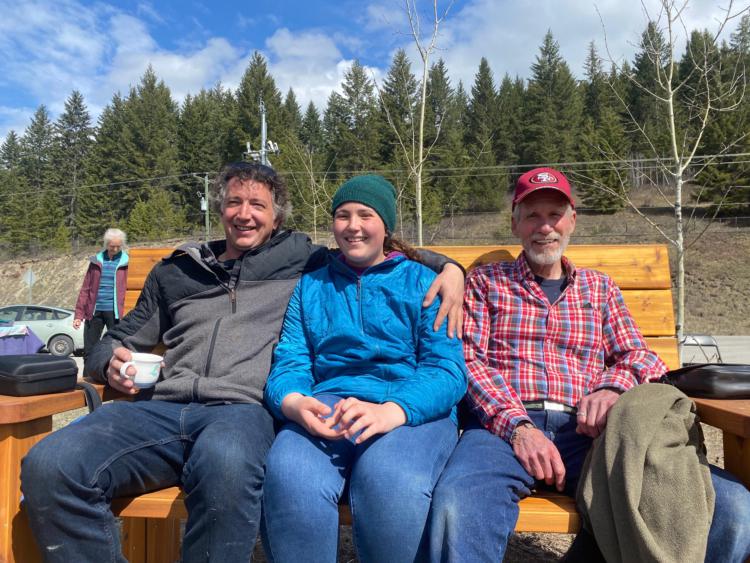 Her son Michael has crafted a beautiful wood bench as a tribute to Ellen. It's solid and large enough to sit comfortably, settled with a pair of binoculars to birdwatch — a favourite pastime of Ellen's she enjoyed doing in this very spot.
So next time you're on Highway 95, pull off at the small rest stop found between Parson and Harrowgate. Bring your binoculars and sit awhile in honour of this remarkable environmentalist we lost too soon.
The plaque here reads: "In Loving Memory of Ellen Zimmerman. A truly remarkable woman who gave so much to this world. She loved to visit this spot to enjoy the wetlands, especially the birds. She loved life, her family, her friends, the environment and every creature in it. Her efforts to protect the Columbia Wetlands and ensure they remain wild and beautiful will be appreciated for generations to come."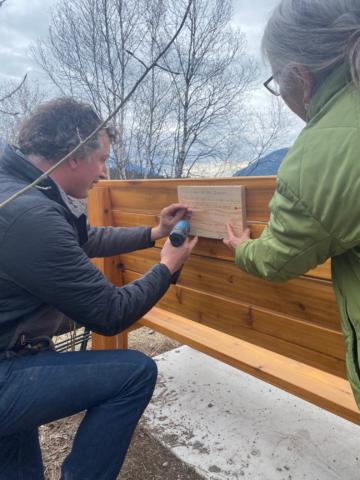 In honour of Ellen, we launched the Ellen Zimmerman Award. Please consider donating to this fund, which is given annually to a recipient who embodies the environmental spirit of Ellen.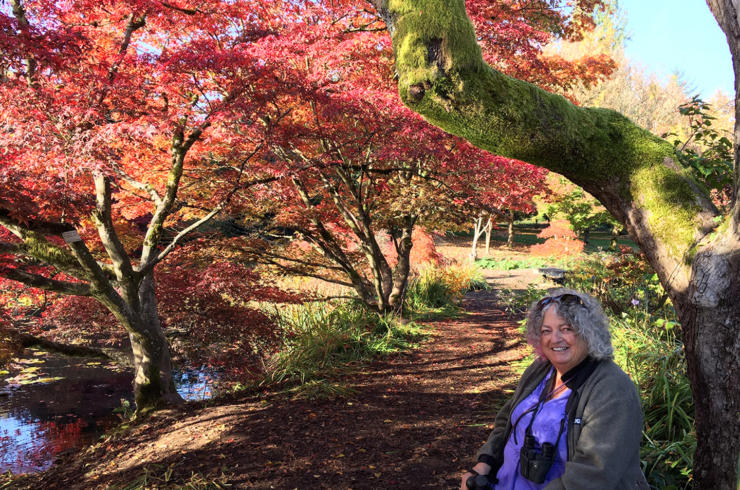 "Inspiration: For me, the start was the connection with the planet, with nature, with wildlife on the one hand and on the other hand, the…
Donate today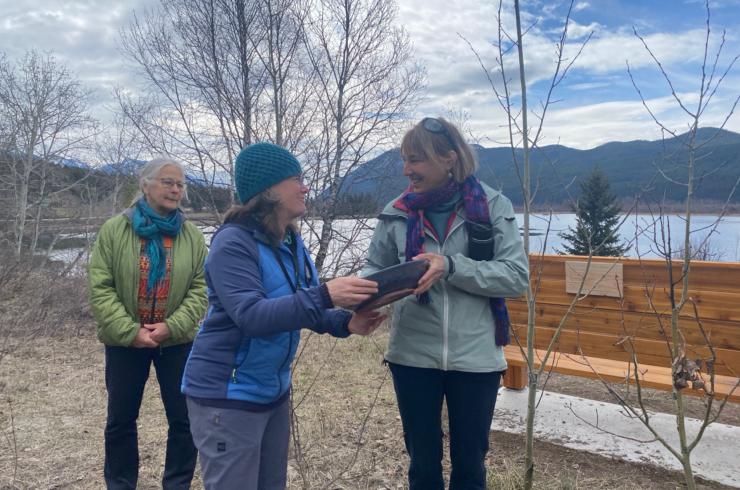 2022 award recipient: Kat Hartwig
From her early efforts as president of Wildsight's Invermere Branch in the 1990's to her internationally-recognized conservation leadership today, Kat Hartwig has…
2022 award recipient: Kat Hartwig