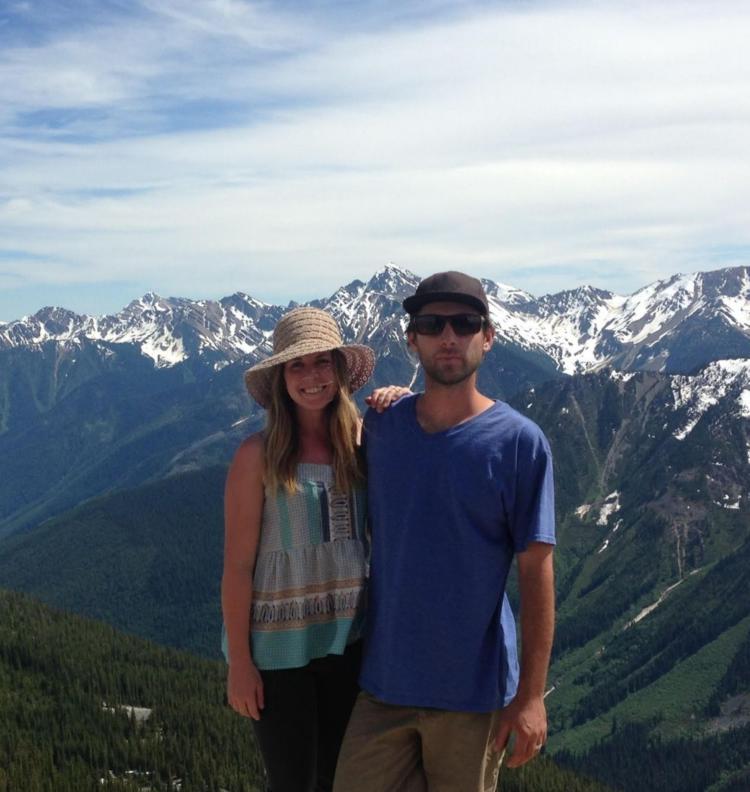 Meet Alysia and Jake Frater, the builders and owners of a sustainable small home and Wildsight Golden's Climate Champion for the month of February. The Climate Champion can be an individual or a business that is awarded recognition for environmental action in Golden. This means taking steps to inspire and motivate our community to reduce emissions, lower carbon footprints, and cut waste. This month, we're celebrating Alysia and Jake and their environmentally friendly owner-built home, a humble abode situated on ½ acre of land within Golden city limits.
The couple met while attending a renewable energy certification program and bonded over their shared environmental ideals and the dream to build something of their own one day. After a rigorous search for the right spot, which included mature trees, native plants and grasses, and southerly sunshine, Alysia and Jake spent a year preparing to build. Their goal was directed by a handful of prerequisites: design simplicity, long-lasting, low maintenance, affordable, energy efficiency, and would encompass their shared environmental values.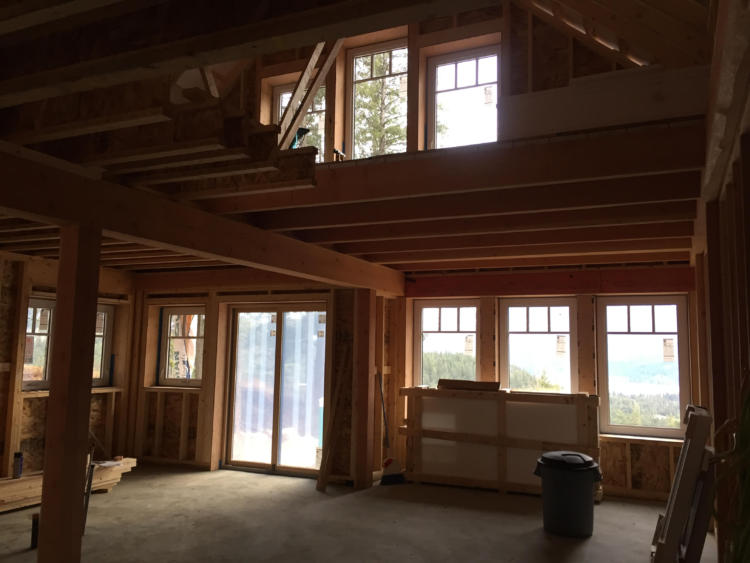 Their home, which only has a 700-sq. ft. footprint (total of 1150 sq. ft.), includes high-performance building elements such as passive solar heat systems (south-facing windows and overhanging roof design), a concrete floor to provide thermal mass for heating and cooling, energy star appliances. It also uses the Larson Truss system, it creates 1ft. think walls, above code insulation values, and a tight air barrier. An energy advisor was also consulted throughout the building process. A lot of work was put into researching and sourcing both local and environmentally friendly products and materials throughout the build. Such as sourcing wood from their own lot for interior posts and beams.
Looking back on the process of their build, Alysia and Jake agree that it's a learning curve but, ultimately, are very proud of what they've created. As this month's Climate Champions, they prove that with commitment and resourcefulness a home can be both meaningful and green. Hopefully, these Climate Champions provide inspiration to you because they would, "love to see more people taking on projects like this and making thoughtful decisions about what they truly need," says Alysia.