A group of young adults in the West Kootenay have a few more job skills in their pockets thanks to a successful collaboration between Kootenay Career Development Society (KCDS) and Wildsight. Fresh from this successful venture, the two organizations are again teaming up this year to help young adults find employment and education in the field of climate change.
The two organizations collaborated to train a crew of young adults as part of the 2021 West Kootenay Youth Climate Corps (YCC) program. Through KCDS's Fast Forward (FF) Program, the Wildsight-hosted team was able to receive employment skill training and support, as well as industry-specific training and a subsidy for buying work-appropriate clothing.
Wildsight's Youth Climate Corps empowers young people to inspire and implement solutions to the climate crisis through employment, training, and leadership development. Crew members, ages 17-30, earn wages, gain work experience, build networks, and develop themselves personally and professionally. Meanwhile, they complete projects that both benefit their own communities and support global efforts to act on the climate crisis.
The partnership between KCDS's Fast Forward program and Wildsight's YCC was a great match for both organizations.
"KCDS provides robust, wraparound support for participants in our program and that involves collaborating with other organizations and community service providers. This was a great opportunity to partner with Wildsight and support young adults in career exploration, experiential learning, and skill development," says Barbara Kelly, KCDS Youth Adult Program Lead.
Isy Castillor, program facilitator, adds: "This group was so community-focused, and everyone in it valued nature and connecting to nature. Sheryl (Whitesun) and I are doing a lot of teaching, but also a lot of learning from the YCC."
YCC crew members participated in a 3-week, condensed version of the Fast Forward Program. This program includes strength and values assessments, goal setting, career exploration, cultural awareness training, resume writing workshop and guidance, job search skills, cover letter workshops, financial literacy, communication skills and more.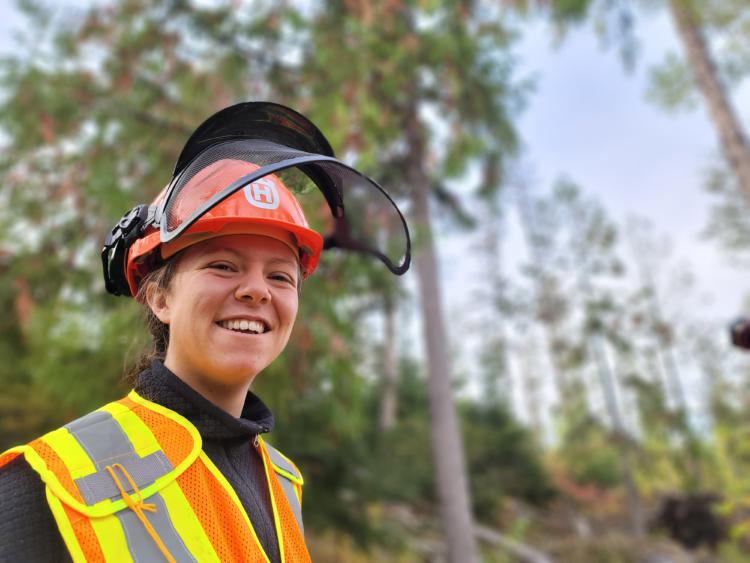 For YCC crew member Kate Watt, Fast Forward gave her the tools to expand her career options and helped her to find a job following YCC's season where her skills and learning fit well together.
"When I needed to work my resume into something professional, Isy was there to help. Not only did she help me craft my resume and give me advice on what questions to ask my potential future employer, but she also helped me see myself in a new light," says Kate. "Overall, going through the Fast Forward program has made me realize that I have a lot to offer the world and those around me. I'm incredibly grateful for the Fast Forward Program and its staff, as I feel so much more capable and confident while pursuing the path I want."
This partnership was such a success, Wildsight and KCDS are joining forces again to help the next crew of Youth Climate Corps, running this spring in the West Kootenay. Anyone interested in learning more is invited to attend a virtual open house on Tuesday, Feb. 22.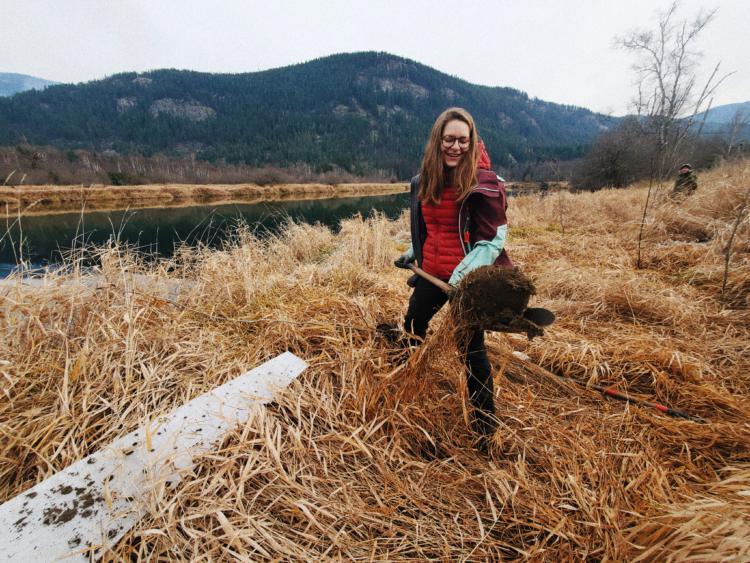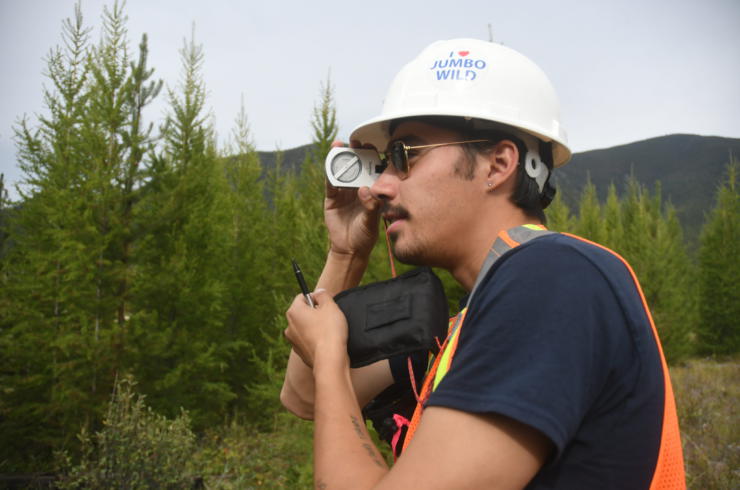 We believe you have the power to shape the future of your community and the planet. Wildsight's Youth Climate Corps exists to connect…
YCC Page