After significant pressure from Indigenous nations and the public, the BC government has agreed to defer an old growth valley north of Revelstoke that provides critical habitat for caribou.
The B.C. government's own logging agency, BC Timber Sales (BCTS) confirmed that they have removed the three remaining cutblocks in Argonaut Creek. This comes one year after BCTS committed to halt 276 hectares of proposed logging in Argonaut Creek until provincial mountain caribou herd planning concluded. At the time, the last 63 hectares were still slated for logging, and five kilometres of road had already been built.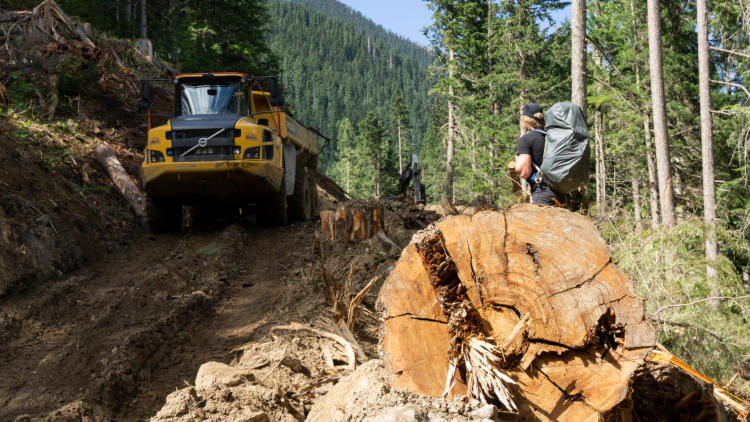 Two of the three remaining BCTS cutblocks in Argonaut Creek overlap with old growth deferral polygons, announced by the Province in early November. The last cutblock was removed from BCTS's sale schedule and BCTS has indicated they will not be moving forward with this block.
Thanks to all of you who took action, all 14 cutblocks in this intact valley are now safe from the chopping block until the provincial mountain caribou herd planning is complete.
Argonaut Creek became a movement: over 1,200 of you took action and called on government decision makers and BCTS to cancel logging in Argonaut Creek. Multiple environmental organizations banded together, including the Wilderness Committee and Echo Conservation. A citizen-led blockade was established in July to prevent logging in the Argonaut Valley. Indigenous leaders have visited and supported the blockade including Splatsin Kupki7 (Chief) Wayne Christian, Regional Chief of the BC Assembly of First Nations Terry Teegee, and Marlene Squakin, an elder, knowledge keeper, and member of the Sylix Nation. A representative from the Autonomous Sinixt was also in attendance and read a statement of support. The Ktunaxa Nation issued a statement saying the Argonaut area is vital mountain caribou habitat and any threat to the caribou or all living things in this region is of great concern. The blockade has prevented road building and logging in Bigmouth and Argonaut Creek.
One more approved block (K7FE) in the Bigmouth valley adjacent to Argonaut creek, 100 kilometres northeast of Revelstoke in the Inland Temperate Rainforest, contains spectacular valley bottom old growth that we hope to see protected immediately.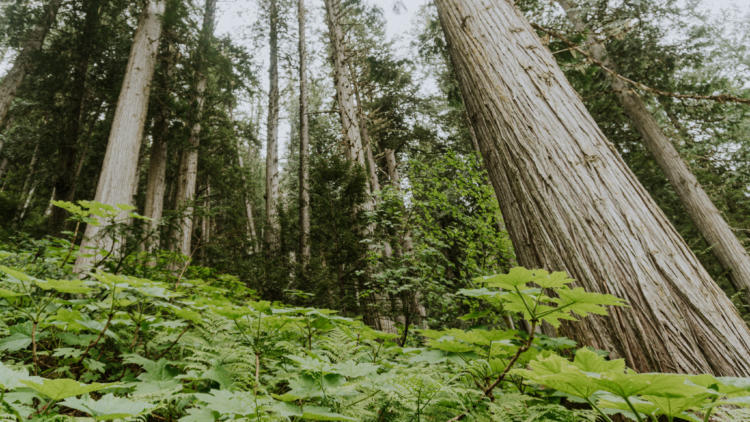 Details have remained sparse on the North Columbia herd planning process. Past scientific assessments in the Revelstoke area have recommended that the Province increase protection of all old-growth forests in core caribou habitat areas.
Only 40 percent of habitat for the North Columbia herd is protected. The herd is one of the most viable deep snow dwelling caribou populations left with 184 members.
Argonaut Creek is part of the Inland Temperate Rainforest (ITR), which is globally unique and one of the most at-risk temperate rainforests in the world. BC's ITR is the last large-scale somewhat intact inland temperate rainforest left on earth. The ITR is recognized for its carbon storage importance, its globally significant biodiversity, and its rarity on a global scale.
The BC government recently announced plans to defer logging of 2.6 million hectares of high-risk old growth forests pending the outcome of consultations…
TAKE ACTION