Education is the first step for managing invasive plants using non-toxic methods. Here is a helpful list of resources that can help you on your learning journey.
Why Should You Care
Care is what guides action. There are compelling reasons to care about limiting the spread of invasive plants. For one, invasive plants are the second most significant threat to biodiversity. Many invasive plants out-compete native plants for resources. Invasive plants with allelopathic abilities directly inhibit the growth of surrounding plants by releasing chemicals into the soil. Unlike native plants, invasive plants lack the limits (such as natural predators and pathogens) to keep their populations in check. Invasive plants not only affect the environment but also have adverse social and economic impacts. Taking non-toxic action against invasive plants helps mitigate the detrimental impacts that invasive plants have on our community.
Learn to Identify Invasive Plants
Like any skill, it takes time and practice to develop your ability to identify invasive plants. Fortunately, various tools can help you with your plant identification skills, such as websites, plant identification apps, and invasive species reporting apps. You will never "un-see" weeds once you know them!
Priority Invasive Plants in Golden
Invasive plants are prioritized based on their distribution and management objectives. Know where to target your weeding efforts and when you should report a weed. The Columbia Shuswap Invasive Species Society (CSISS) had developed a Priority List for Golden. However, we are also removing some plants (such as Spotted Knapweed) that may not be listed as a high priority, but we remove it in Golden anyways due to its high possibility of wreaking havoc in sensitive riparian ecosystems especially in areas that are also seeing a lot of local foot traffic.
Plant Native Species
Invasive plants are unintentionally introduced into local ecosystems when they escape gardens. Be PlantWise, know what you grow and plant native species whenever possible. If you find an invasive plant in your garden, remove it, double-bag the reproductive parts (flowers, seeds, and sometimes roots), and take them to a CSRD refusal transfer station for free disposal. Invasive plants do not belong in the compost.
Join a Weed Pull Event
…Or organize your own! The saying goes, "Many hands make light work," which rings true for managing invasive plants. Community Weed Pull events are a great way to protect your neighbourhood from invasive plants. Check out this DIY Weed Pull Toolkit developed by the Sea to Summit Invasive Species Council; some priority plants differ, but the planning aspect will be the same!
If you have any questions regarding invasive plants, contact the Community Invasive Plants Program (CIPP) coordinator at wildsightweedprogram@gmail.com. The CIPP is in operation from late May to early August. You can direct your inquiries to the Columbia Shuswap Invasive Species Society (CSISS) outside of this timeframe.
Invasive species are considered to be the second largest threat to biodiversity worldwide, second only to habitat loss. To help stop the spread of invasive…
Learn more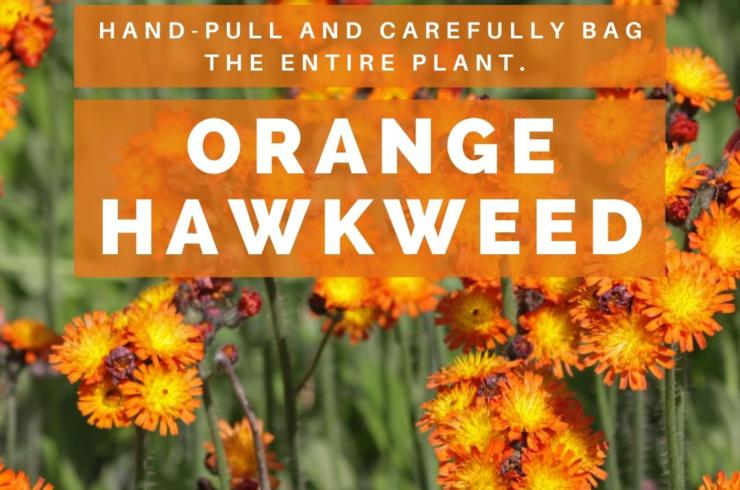 Invasive plants do not belong in the compost. Please double bag all invasive plants and take them to the landfill for deep burial. As of…
Identifying invasives