Kitchen tables became office cubicles. Family gatherings turned into Zoom meet-ups. And in schools across the country, in-class learning turned to virtual classrooms when COVID-19 arrived more than a year ago. Teachers rose to the challenge, coming up with creative ways to engage students in learning despite a world turned upside down.
With traditional classroom learning closed, our Wildsight Education team explored how to help teachers through this time. From home offices across the Columbia Basin, Wildsight educators developed lesson plans, videos, art projects and more to connect kids to nature-based learning, and shared it through a weekly newsletter.
In the rural community of Jaffray, Grade 3-4 teacher Courtney Markle was busy brainstorming ways to teach students stuck at home, and discovered Wildsight's Environmental Education resources.
"The newsletters were absolutely incredible," she shares. "With all the amazing resources and outdoor activity ideas they had come up with, it drew me even further into the website."
On the website, she read all about Wildsight's suite of education programs. So when local schools went back to in-person learning this year, Courtney signed up for EcoStewards.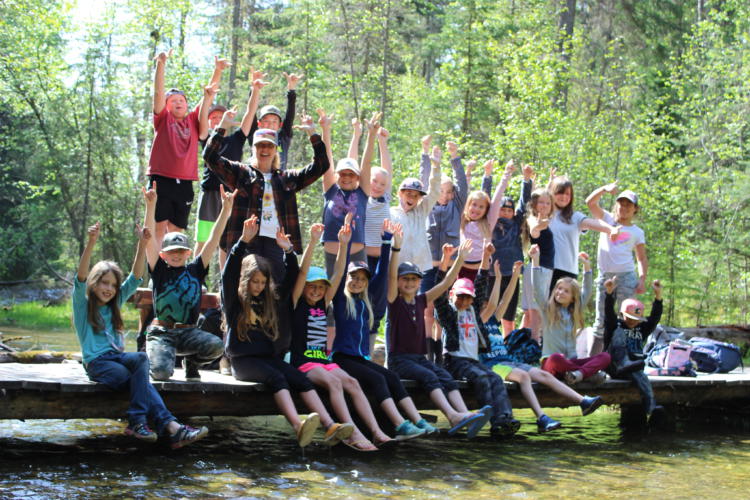 EcoStewards helps students learn about local ecosystems and undertake projects in their wild backyards. Through multiple classroom visits, Wildsight educators guide students in a hands-on learning experience tailored to their interests and curriculum needs. For students in Courtney's class, a nearby stream provided the perfect opportunity to immerse in a study of the water ecosystem and understand what makes a waterway healthy.
Grade 3 and 4 curriculum includes looking at habitats and biomes; Courtney found that EcoStewards really solidified the learning for her students. The students also used what they had learned to create pamphlets about macroinvertebrates, shedding light on the importance of these little creatures in a healthy stream ecosystem. The pamphlets will be used as an ongoing learning resource, and the students have shared their learning with their pen pal class in the Lower Mainland.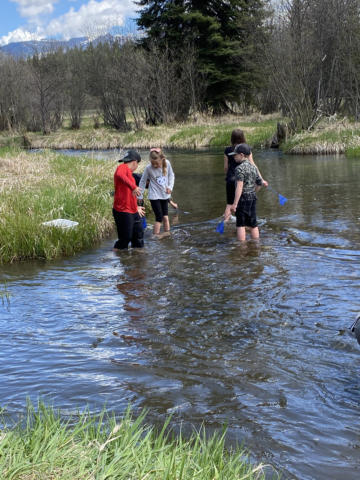 "Kids learn best when it's hands-on learning," says Courtney. "When they're engaged and they're asking questions, we're really getting to the heart of learning."
And the bonus, she adds?
"I never had so much fun with the kids, and they said it was the best field trip ever!"
EcoStewards educator Ayla Bennett sees time and time again how this hands-on approach to education gets kids thinking and learning in new ways.
"It's amazing," Ayla reflects. "When they're actually in the stream, and they get to look at all the bugs they found … it's a very palatable, tangible learning experience."
Across the Columbia Basin, nearly 400 students took part in unique EcoSteward projects this school year. From planting riparian areas to support healthy habitats to creating art from garbage collected from a local lake to building pollinator gardens, students are connecting to the land in meaningful ways and becoming stewards for the protection of the natural world.
We would like to thank the Columbia Basin Trust, Fortis BC, the Community Foundation of the Kootenay Rockies, Consecon Foundation, Copernicus Education Products, the Government of Canada, the Kimberley & District Community Foundation, the Province of British Columbia, TD Friends of the Environment; and all of our individual donors for making this program possible.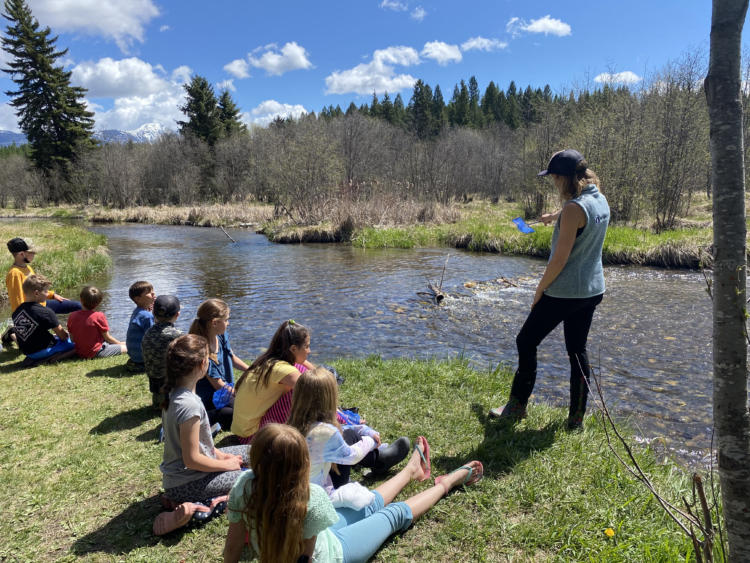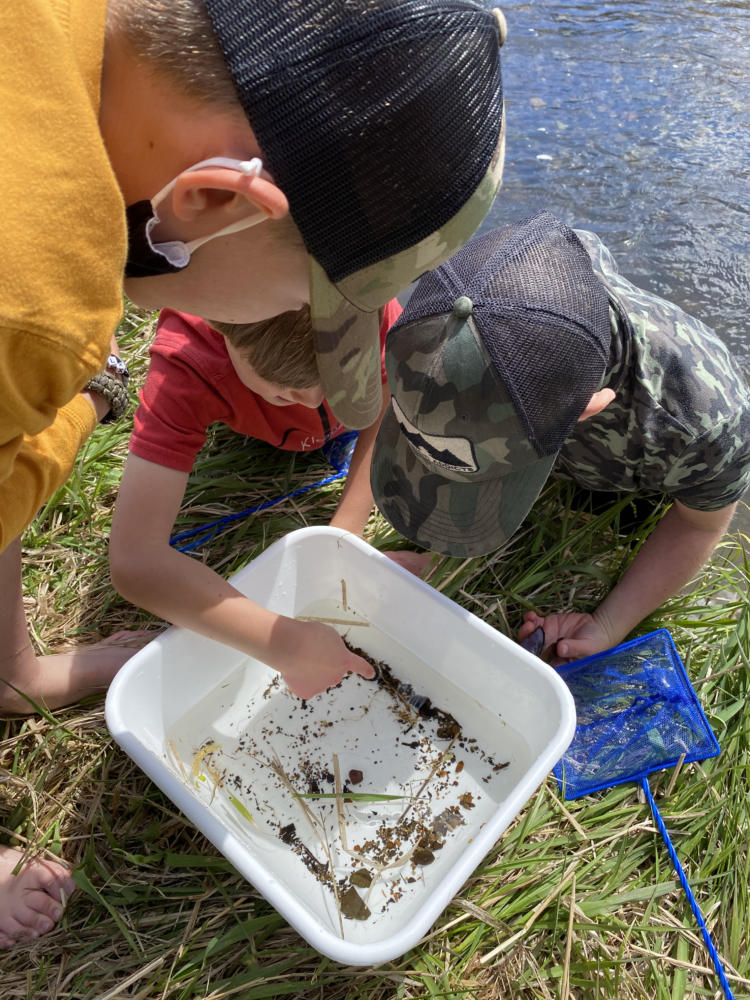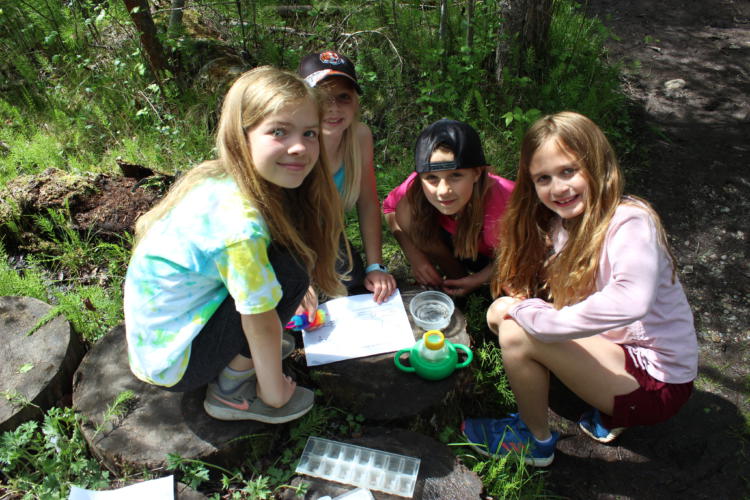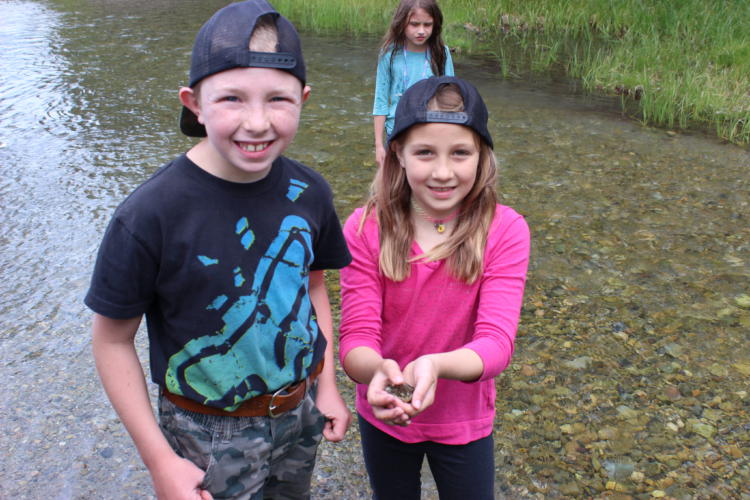 Applications for fall programs are now closed. Spring program intake opens March 15th, 2024 EcoStewards offers an excellent opportunity to showcase how environmental education can…
EcoStewards program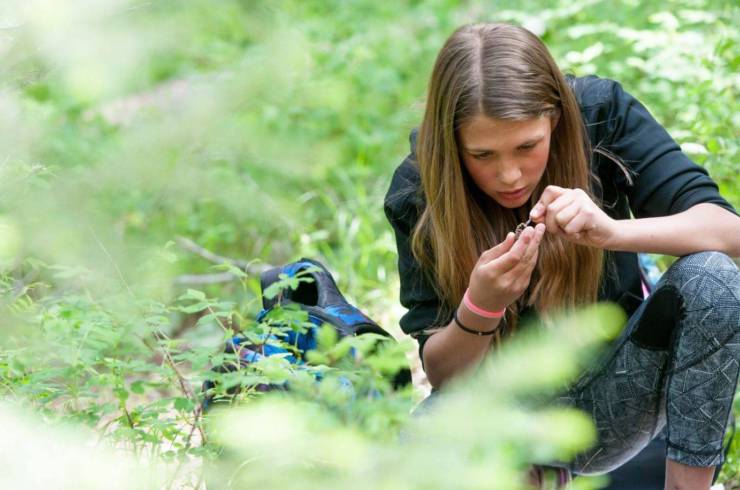 Keeping the wild in sight: Our nature-based curriculum for Kindergarten to Grade 7. The focus is on promoting strong connections to the wild, allowing students to explore the natural world in which we live, and guiding them to grow in their understanding and care for the environment.
Education resources