All text and poster came from Kicking Horse Culture and the Art Gallery of Golden.
Used with permission.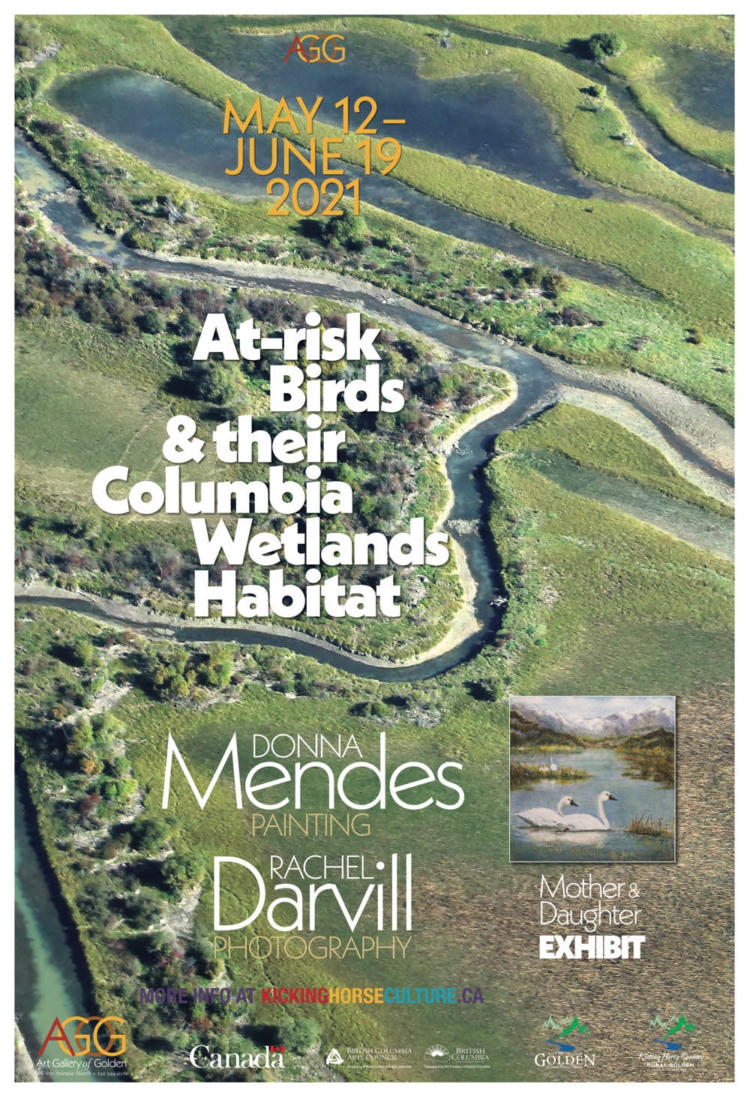 AGOG is proud to present a Mother & Daughter Exhibit featuring the paintings of Donna Mendes and the photography of Rachel Darvill.
Tragically, Donna passed away on September 26, 2020 of breast cancer while living in Golden. Her last series of paintings entitled "At-Risk Birds and their Columbia Wetlands Habitat" was inspired through her interest in bird watching and her volunteer work with her daughter Rachel as part of the recent Columbia Wetlands Waterbird Survey and the Columbia Valley Swallow Project. The passion Donna had for birds and the environment proved to be the catalyst that launched this new painting focus.
Rachel Darvill has had a passion for biodiversity conservation and taking photographs in nature since she was a little girl and to this day remains an avid photographer of wildlife and wild landscapes. Rachel currently works on habitat enhancement projects for at-risk species and lives with her family in Parson, BC … the Columbia Wetlands just a few steps from their back door.
Due to Covid restrictions, we won't be able to host a reception. But, please do make a plan to visit AGOG over the next month and come enjoy!