Gumption. If you've got it, you're halfway there. The other half? A mixture of luck, well-positioned friends, and a whole lot of work.
Tracy Flynn has gumption, no doubt about it. Tracy is a Columbia Valley resident who lives in a small rural community bordering the western shoreline of Columbia Lake. This grandiose lake, the headwaters of the vast Columbia River, is fed through bubbling springs that trickle into creeks and rivers and into the lake itself. These unassuming water sources are given little thought, but they are significant for the health of the lake.
Having volunteered for both the Columbia Lake Stewardship Society and the Columbia Wetlands Stewardship Partners, Tracy was aware of the value these springs hold for not only residential water needs, but for the health of Columbia Lake.
For Tracy's neighbourhood and two adjoining developments, as well as a handful of houses across the highway, their water source comes from one of these small springs, which feeds into Hardie Creek then on to Columbia Lake. While the spring is on private property, the water source had always been left untouched, protected under a canopy of spruce and fir trees. However, the property was recently sold to a private land logging operator, sparking concern over the safety of the community's water source.
What's the big deal about private land logging?
Private land logging might sound innocuous. After all, shouldn't people be allowed to chop a few trees off their own property? But private land logging is big business in BC. This minimally-regulated form of logging allows land owners, be they corporations or individuals, to clearcut massive properties with little regard for ecological values like water protection or wildlife habitat. Disturbance around the creek could mean reduced flow, increased sediment and generally poorer quality water flowing into the lake. If logging happened upslope, there was no guarantee the water would even continue to flow. An estimated 140-150 homes depend on that one spring for their water supply. And if it dried up, there is little legally available to recoup the costs of the homes needing to access a new water source. BC's laws favour the developer.
Private land logging has taken away community water sources and other community-valued assets across the province, thanks to weak or non-existent regulations. BC's Union of British Columbia Municipalities has presented at least 15 resolutions to the provincial government dating back to 1991 calling on the Province to bring private land logging in line with regulations on crown land.
Tracy knew that the kind of damage that's happened elsewhere could very well happen right across the highway from her home. So she jumped into action. Meanwhile, the logging operation moved in to begin clearing the property.

Advocacy in action
Tracy picked up the phone and started emailing and calling: her MP, her MLA, the Regional District of East Kootenay (RDEK), the provincial Ministry of Forests Lands and Natural Resource Operations, and conservation officers. She wrote letters to the editor. She reached out to as many of her friends and neighbours as possible through emails and, in some cases, literally hopping on her bike and riding from home to home with a letter outlining the threat to their shared water source.
The reaction was not what she expected. Most neighbours assumed their water source would be protected.
"Everyone kept thinking someone else was going to do it," Tracy says.
Conservation officers said their hands were tied. Government officials at first thought nothing untoward was going to happen, but after explaining the situation further, regional and provincial politicians offered to assist. While the Regional District had designated Environmentally Sensitive Areas (ESA) on the land, it's possible the landowner was not even aware of the restrictions on his property. Logging or road building within an ESA requires issuance of a development permit which includes an inspection to assure that the environmental values will not be significantly compromised.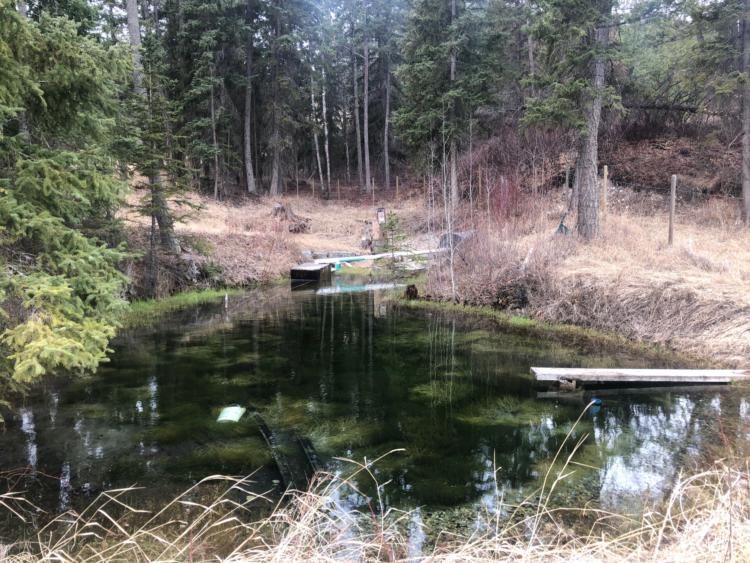 Area Director Susan Clovechok took up the challenge, advocating for the community water source to be protected and working alongside Tracy. A couple neighbours helped as well, supporting Tracy's efforts by watching the property to confirm if logging within the ESA was taking place. With two public roads to access the property, this allowed consistent monitoring of the project while they worked out how to protect their water source.
The luck came in when logging began on the private land within view of a public road, where they could watch and monitor. And Tracy happened to be within view when the loggers moved to working right near the water source. She approached them, and they kindly agreed to log away from the spring while the situation was in flux.
While Tracy is a director with Wildsight Invermere, her advocacy efforts were her own. But when she got stuck on what to do next, Wildsight's Conservation Director John Bergenske offered to see if he could help. A hydrologist came on site and walked the property with John, noting areas of concern and mapping areas requiring protection and expanding the Hardie Creek ESA. The landowner was agreeable to the proposed changes to his logging plan, conceding some areas of high ecological value above the springs and the Hardie Creek riparian corridor. He agreed to put these in a conservation covenant that will protect them into the future. Other areas were removed from the ESA that had previously been labeled as ecologically sensitive that on-the-ground assessment proved inaccurate.
"The end result looks pretty good for a logging operation," remarks John. "The operator left tree cover across the property, and fully protected the increased riparian area recommended by the hydrologist. This ended well."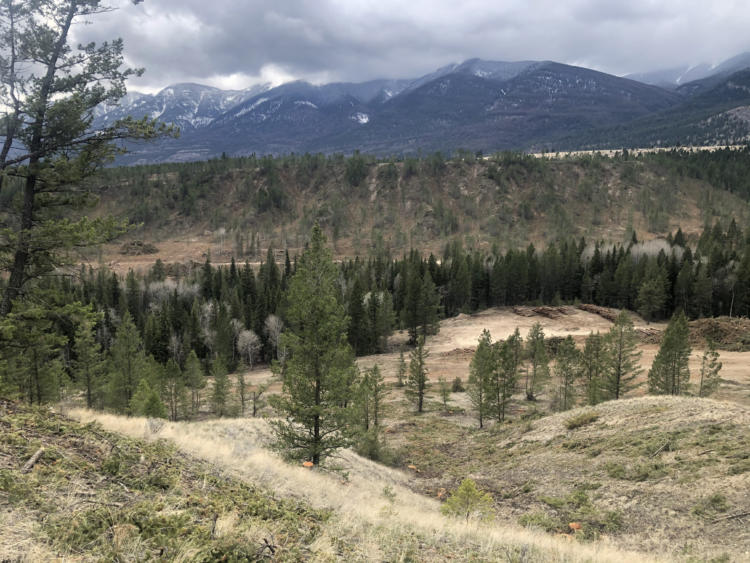 Tracy agrees that, in the end, everything worked out. The community's water source is protected. The spring and creek can continue to feed into the lake. And an ecologically sensitive area has been protected from logging. But, she questions, why did this take a month's worth of emails and phone calls, a complaint to the RDEK, consideration of court injunctions and logging site stakeouts?
"If private citizens had not been there watching, had the equipment operators and landowner not been understanding and reasonable, what would have happened," questions Tracy. "Our forests supply important wildlife habitat and movement corridors. They clean the air we breathe; they keep our watersheds healthy. They deserve a better level of protection than what's currently in place."
Tracy took action and spoke up when no one else was speaking. How, I ask her, did she find the courage to do so?
"It's such a Canadian attitude to sit back and assume things will be OK," Tracy reflects. "We hate to make a fuss. But you can't really count on the government to protect you or take care of you."
Pressed further, Tracy says her instinct goes back to her lifeguard training. She was taught that if someone is in trouble and you're not sure what to do, to just take a step.
"Take a step, and then keep going. Step forward. That first step is hard. But it breaks the inaction. That's all I did. I took a step."
Columbia Lake residents are in an uproar at a proposed logging operation on private land that threatened their drinking water source. Because of very weak private land logging regulations, there is little local government can do to protect this water source from logging.
Take action
A grassroots effort made provincial news recently, when a successful crowdfunding campaign garnered $400,000 to buy a 40-hectare piece of privately-owned land…
Learn more