Sometimes, a plan seems so ambitious, so grand, it might seem a little bit crazy. But if it works, it's not crazy. It's genius.
Wildsight Elk Valley has always had a passion for local food: running a community garden, encouraging local seed swaps, building apple capture programs and creating an online training resource for gardeners are amongst the branch's long standing programs.
Last summer, the branch asked residents if they wanted to see more local food initiatives, and the response was positive. So they started exploring the possibility of actively promoting local food.
"So much of what we do is food-related, it was kind of a natural progression in our work to try and bring more local food to Fernie," explains Dawn Deydey, a longtime Wildsight program coordinator, Elk Valley Wildsight volunteer, and local food enthusiast spearheading this new initiative.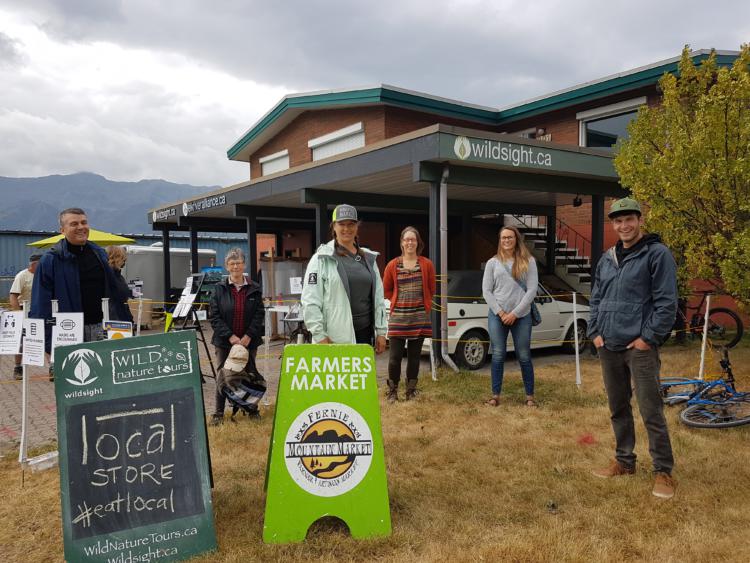 The branch's original plan was to install some shelves in the existing branch office. As a small nonprofit organization, Wildsight Elk Valley was having the same issues as many: finding the funds to keep the organization alive and do more than just pay the rent. The theory was that by selling local food at the office, they would support local producers, while also helping to pay the rent on their small office space.
But, as plans often do, this one went awry. The office space was not able to accommodate the store. The branch had two choices: shut down the idea, or take a giant leap of faith and invest in a much larger venue.
"We were going to go big, or go home," says Dawn.
While working out the details, the branch hosted two online markets. Twelve local food producers joined in; after only two online ordering events, the online market brought over $12,000 of local food into the community.
"Those were an incredible success," shares Dawn. "Vendors were excited, and they were selling much more than they expected."
Meanwhile, a former cafe space was found – the locally famous Freshies – that was perfect for a bricks and mortar store. Located in a high foot-traffic area on main street, it had a lot of potential, and it was available.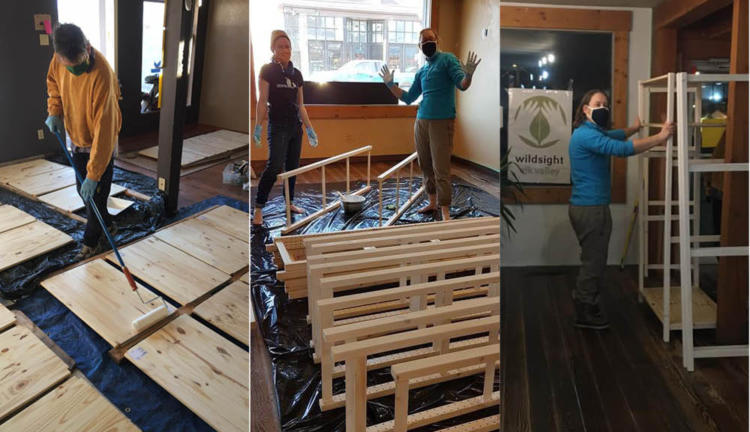 Volunteers jumped on board to help get the store up and running, from creating a signature look to constructing, organizing, stocking and running the store, simply called Local. They signed the lease in December and in six days had the store up and running.
Opening a storefront meant greater costs and greater challenges to be met. But also, a chance to succeed at what was already appearing to be a fruitful endeavour, if the online platform was any indication.
The model for 'Local' is unique amongst its Fernie neighbours. While the store needs to cover costs, the objective is to support local food as a social enterprise, not to pocket the profits for the branch. So, a vendor pays for shelf space; after a small administration fee is taken from monthly sales, the vendor takes home any profits made.
"It's like an indoor farmers' market, but the vendor doesn't have to be there," explains keen Local volunteer Robyn Peel. "They pay for the space they use, and we staff the store."
Local farmers and food producers who signed on were excited to access the public through a physical storefront instead of relying on shoppers to come to them.
It's a great deal for vendors, Dawn says: "They get an online store, a fully staffed physical store, a distribution centre, plus advertising and coordination to make it happen. We also coordinate a delivery option."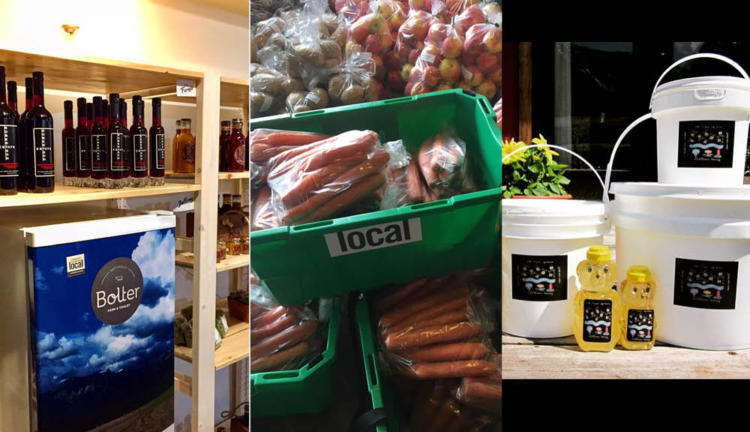 Astrid and Mathias Bolter raise grass-fed beef, pastured pork and free-range poultry on their Jaffrey farm just down the road from Fernie. Their products would do quite well every summer at the weekly summer market. However, once the markets end each fall, much of their sales would come to a halt. Outside of the summer farmers' markets, Bolter Farm primarily sells their products online, and with delivery costs considered, it's not easy to accommodate a buyer who may wish to only pick up a steak for dinner. Now with a dedicated freezer space in Local, customers can treat themselves to a great cut of meat, with the convenience of popping into a local storefront.
"It's been very successful for us," says Astrid. "I didn't know what to expect. Some weeks, we are surpassing our farmers market sales!"
Dawn says the feedback they've received from vendors such as the Bolters, and from shoppers, has been overwhelmingly positive; the till receipts are proof the model is working.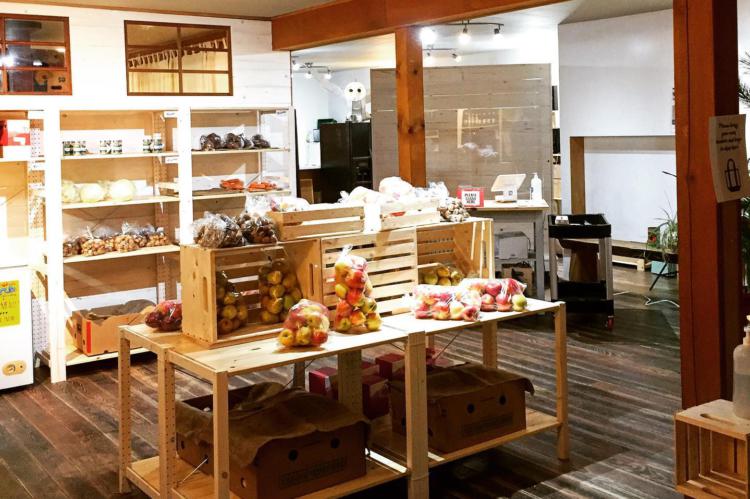 Casey Brennan, a longtime Wildsight Elk Valley director, says the Board of Directors was fully supportive of this leap of faith for a few reasons. One, having Dawn lead the charge gave them confidence because she has a proven track record of other successful initiatives such as Beyond Recycling and the EcoGarden. Two, their treasurer Kristina Woodford has really stepped into her role, not only grappling with the ins and outs of the branch's finances, but also imparting that knowledge onto the board as a whole so they could make informed decisions about the financial future of the branch. And three, the timing was just right.
"A whole bunch of circumstances unfolded that put us into this much higher profile," says Casey. "There was a huge confluence of energy: new board members, new volunteers, all coming together at the right time."
And that is the genius of this plan.
It's like this wave has been rising," Dawn describes. "The pandemic has really brought awareness to the fragility of our food system. People who have never talked about local food are now talking about it. All these pieces have come together, allowing this wave to rise."
Next time you're in Fernie, stop in at Local, at 632 Second Avenue, open Tuesday to Saturday, 2-6 pm., or visit the website to shop online.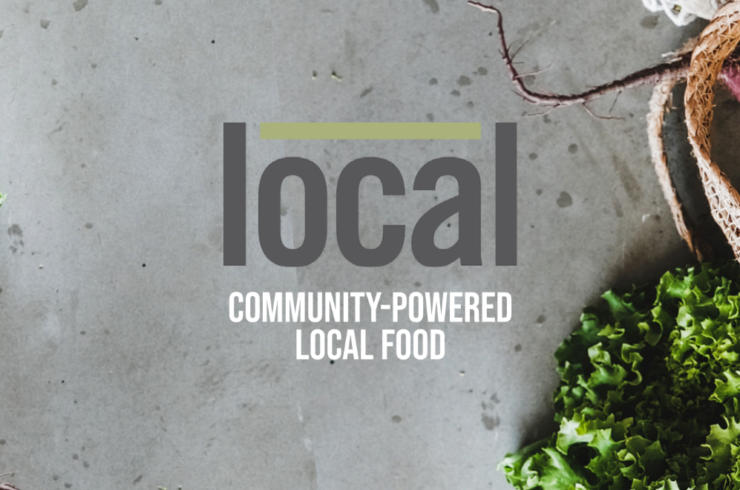 Local provides a framework for farmers and local food producers to sell their products and customers to access local food. Local farmers and food producers will sell products online and in-store, delivering products regularly to fulfill orders.
Read more