It's a tradition 120 years strong. It has lasted through two world wars, the Spanish Flu epidemic, the start and end of a century and the turning of a new one. No measly pandemic would dare stop it from running again for its 121st season.
The Christmas Bird Count is one tradition we can keep this year, while so many others have had to be sacrificed for the sake of safety. This one is nearly perfect to undertake during COVID lockdown. You are outside, walking amongst nature that has cradled and comforted us through a tumultuous year. You can perform the count alone or with your bubble, and more than that, this is one feel-good holiday tradition that has a lasting impact.
The Christmas Bird Count is an early-winter bird census, where thousands of volunteers across Canada, the U.S. and many countries in the Western Hemisphere go out over a 24-hour period on one calendar day to count birds. The National Audubon Society coordinates the data collection for the annual count, which runs between December 14 and January 5 each year. It's not just a species tally—all birds are counted all day, giving an indication of the total number of birds in the circle that day.
According to the Audubon Society, the data collected by participants has become one of only two large pools of information informing ornithologists and conservation biologists how the birds of the Americas are faring over time. It has been dubbed the longest running community science project in existence.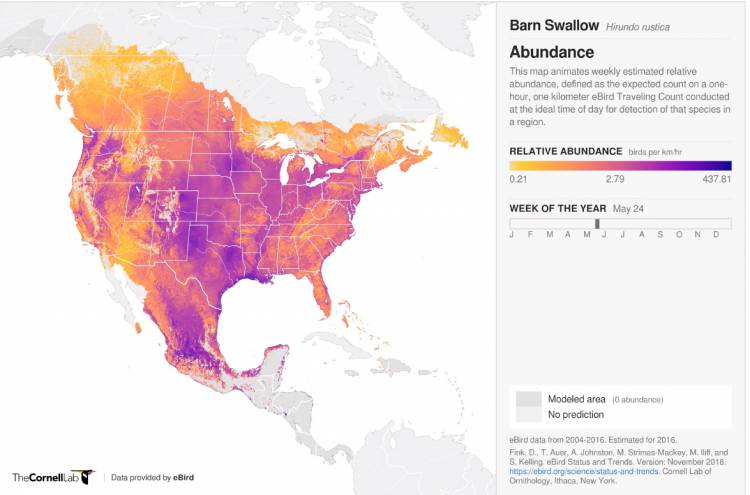 In our region, there are several communities that coordinate a Christmas Bird Count. Wildsight Golden is celebrating its 31st year of organizing the local bird count, with this year's observation day scheduled for December 27th. Find all the details and register in this article. In Kimberley and Cranbrook, the Rocky Mountain Naturalists host a Christmas Bird Count. Find your circle and register for the Cranbrook count happening December 26th, or the Kimberley count on January 3rd.
In Creston, the count is organized by the Creston Valley BirdFest. Taking place December 27th, Creston's count encourages anyone with a bird feeder to sign up as a 'feeder'; sit at your window and count birds from the comfort of your own home. Or sign up as a 'fielder', and walk in a specified area that day. For more information, contact info@crestonvalleybirds.ca or call 250-428-7747.
Nelson's is scheduled for January 4th; register by email to elmodass@telus.net. For Revelstoke's December 19th count, email dwman@telus.net or call 250-837-3676.
Sign up today, then keep your eyes and ears open on your count day. Watch with wonder as bohemian waxwings and common ravens, barn swallows and black-billed magpies, Eurasian Collared-Doves and Barred Owls fly above, nestle down, or call out amongst the trees. It is an entertainment, a science investigation, and an adventure rolled into one. Don't miss the 2020 Christmas Bird Count.
A full list of communities registered for the 2020 Christmas Bird Count can be found here.