Amidst the bone-chilling winds of the continental divide, wolverines use the spine of the Rocky Mountains to travel up and down BC's Southern Rockies. On dewy, crisp, late fall mornings, mule deer will start their migrations, some upwards of 100 kilometres from Purcell Mountain peaks to grass-filled winter ranges in the Rocky Mountain Trench. In the crystal clear waters of the Flathead River, bull trout make a 250 kilometre journey from Flathead Lake in Montana to spawn in gravel bed headwaters in BC. Some of the most amazing events on the planet are constantly in motion here in our backyard.
These migrations have one thing in common: they require a healthy and fully functioning landscape to ensure that movement can take place. They require a landscape that's connected across large areas.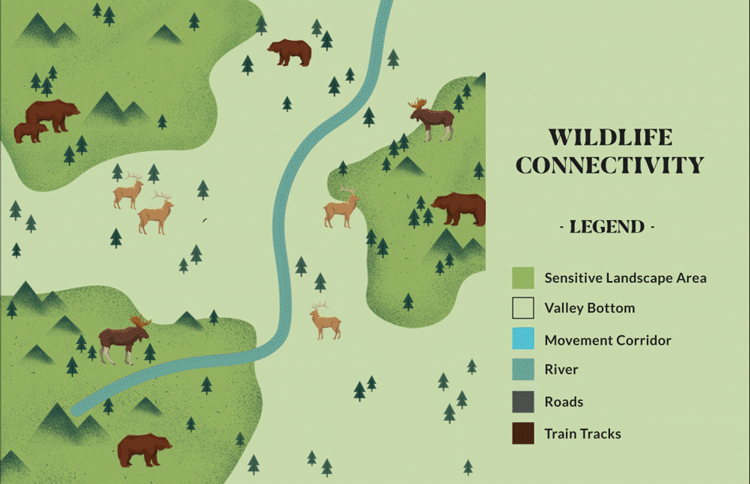 Wildlife need room to roam; connectivity is the term used to explain the degree to which a landscape can either help or cut off wildlife movement. As the human footprint continues to grow, we cut up wildlife habitat into small isolated patches. But wildlife still require the same things: they need areas of relatively undisturbed land, with the ability to move across it easily. This allows animals to find food, refuge, and reproduce to keep populations healthy. With the added stress of climate change and its effects on both land and water, the ability to migrate has become even more important. Ensuring a network of large intact landscapes connected across the region is a priority for Wildsight.
The Kootenay and Columbia region has a globally significant role in maintaining one of North America's most intact ecosystems, one that supports a wide diversity of wildlife populations.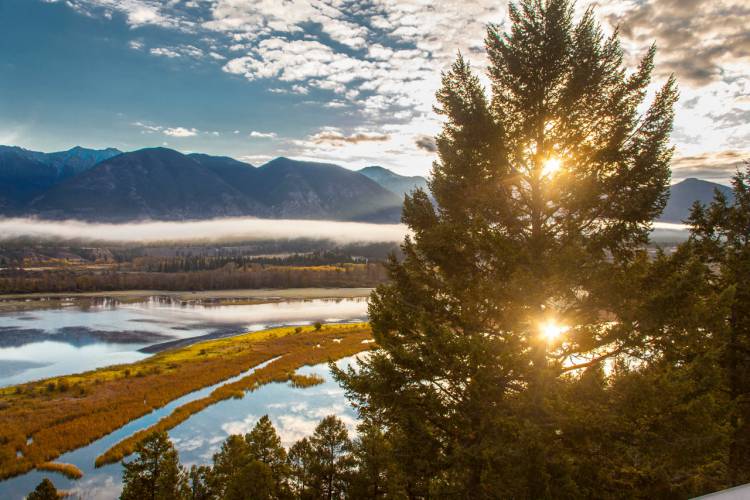 Herein lies the headwaters of the Kootenay and Columbia Rivers, a place where mountains, grasslands, and gravel-bed rivers intersect with inland temperate rainforests. Because of the unique and varied habitats in the region there is abundant plant and wildlife diversity. As the human footprint continues to grow unabated, the large and small scale movements and sharing of genetics within wildlife populations is increasingly threatened.
The research of scientists like Dr Michael Proctor, Dr John Weaver, Dr. Tony Clevenger, and Dr Clayton Lamb has been instrumental in helping understand the movement of wide-ranging carnivores in their home ranges and how populations interact across this region.
For species to stay healthy, they need to stay connected to each other. Otherwise, the gene pool gets smaller with each generation and increases risks to that population. We need to help fix what human activity has cut off – adding wildlife crossings and promoting strict access management will help. Animals also need sufficient cover built in for refuge, escape, food access, and movement. For example, ungulates that live in areas that get a lot of snow need forest canopy protection (like large fir and larch trees) to act as umbrellas so they can still access food. If we cut down those trees, too much snow can build up over needed winter foods, leading to food scarcity for larger mammals like elk.
The current level of conservation efforts (protected areas like parks, wildlife management areas) are not enough to conserve biodiversity for many sensitive critters. In the face of a changing climate and a biodiversity crisis, we must act to increase protected areas and maintain connectivity throughout the landscape.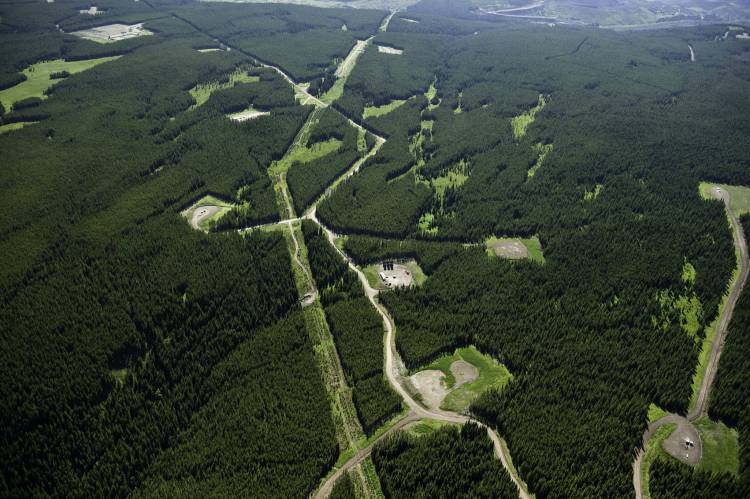 Wildsight's vision is to ensure that core habitats in the Purcell and Rocky Mountains, linked through the grasslands and wetlands of the Rocky Mountain Trench, are protected and fully connected. We want the wildlife migrations that have persisted for millennia in what has become our backyard, to continue to happen for millennia more.
To read more about connectivity, and how resource roads impact wildlife populations, click here.