Dave Quinn is a well known biologist, conservationist and educator. He's been with Wildsight for 20 years and as we celebrate our 20th year of delivering environmental education programs, we thought it would be apropos to chat with one of our longest standing educators.
Dave and 23 other outstanding individuals from across the Columbia Basin form our educator team, making Wildsight education programs unique among other offerings in the Basin.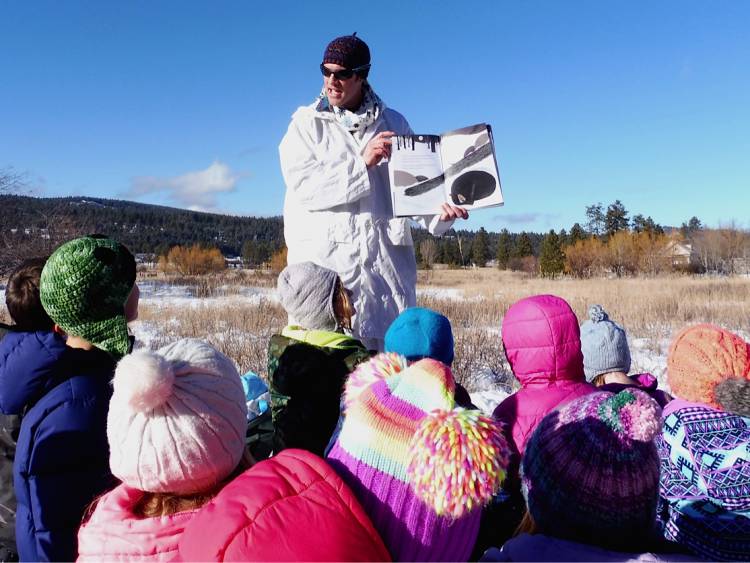 Wildsight: Wildsight is in its 20th year of delivering environmental education programs. What have been your greatest and most memorable experiences as a Wildsight Educator?
Dave: We have all had memorable students and challenging weather over our careers, all of which are part of the magic that adds up to a gift of a job. But my most memorable moments I think all center around wildlife encounters with students on programs. A grade 4 class at Wycliffe found a pygmy owl so stuffed to the gills with a waxwing, it could not fly. Having a herd of bull elk in full velvet thunder past us on a Go Wild trip in a high basin. Having goats, bighorn sheep, and mule deer all wander through camp one morning. Watching a grizzly feed on a slide path through spotting scopes with students. Watching kids' eyes light up when they see the brilliant red kokanee salmon spawning in our creeks. These are the moments that keep educators coming back year after year, for more than 20 years now in my case!
Wildsight: Wildsight delivers 8 unique environmental education programs. Which one is your favourite and why?
Dave: My favourite program has to be Go Wild. This is a program we ran for years through the incredible outdoor skills programs in local high schools, and we have finally found the momentum to get a Columbia-Basin-wide summer program going. Heading into the wild for 6 days with another leader and a group of keen youth gives me hope that there will be future advocates for all things wild.
Go Wild challenges youth aged 14-18 on a six-day wilderness backpacking trip into the spectacular Kootenay backcountry.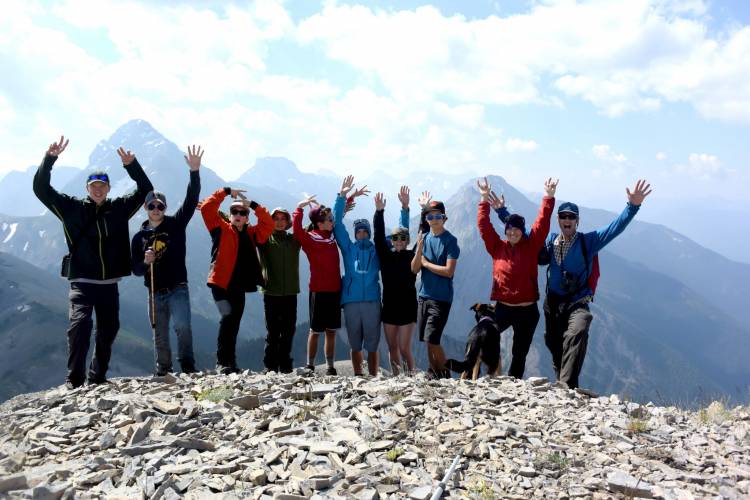 Wildsight: How do Wildsight education programs support students and teachers? Why is environmental education so important for our youth?
Dave: Wildsight's programs work with the BC Education Curriculum and the new directives focused on place-based (connecting student learning to their community) inquiry-driven education to simplify the transition from classroom to the outdoors for teachers. We hone in on the concepts and skills that teachers are required to teach to their students at each specific grade level, and leverage those to get students outside. Ideally our programs make teachers' jobs easier and more enjoyable. And our educators are proud to be knowledgeable voices from the community to help students understand their world, connect to their wild backyards, and be future stewards for the environment. Wildsight programs provide hope and inspiration during a time of climatic uncertainty.
Wildsight: What keeps you coming back year after year? How is delivering Environmental Education programs for Wildsight different from some of the other organizations you work for?
Dave: Wildsight has been part of my world for so long it feels a bit like family. After more than 20 years of working with Wildsight as a biologist on various conservation projects, as an educator on all our awesome programs, and as a spokesperson on a range of issues, I can't imagine not having these programs in my life. Having a team to work with, share experiences with, network with, and feel a part of something bigger, something special, makes working with Wildsight unique. I work with a few really incredible non-profits, but the larger, Columbia-Basin-wide team feeling is unique to Wildsight.
Intrigued? Find out more about Wildsight's Environmental Education Programs!