"Have you seen winter birds?
Searching snow and tapping bark,
Perching puffed in freezing dark
Winter birds need lots of feed,
Scraps of fat and sacks of seed.
Have you seen birds?"
I used to think of birding as kind of nerdy. My parents are active birders and growing up, walking in the forest meant stopping every few feet to listen to or ID a bird singing in a tree or flying overhead. When invited to join bird counts, I always seemed to make an excuse as to why I couldn't join.
But that's changed now. Armed with binoculars and a bird book, I am fascinated, even enamoured with birds. I am still not a very good birder, but when I can ID a bird, a sense of self-satisfaction washes over me.
In December, I notice the changeover in birds—it's flocks of bohemian waxwings instead of warblers, red-winged blackbirds and great blue herons. And there are those constants that stay year round, like the woodpeckers, whose red is even brighter against the white of the snow.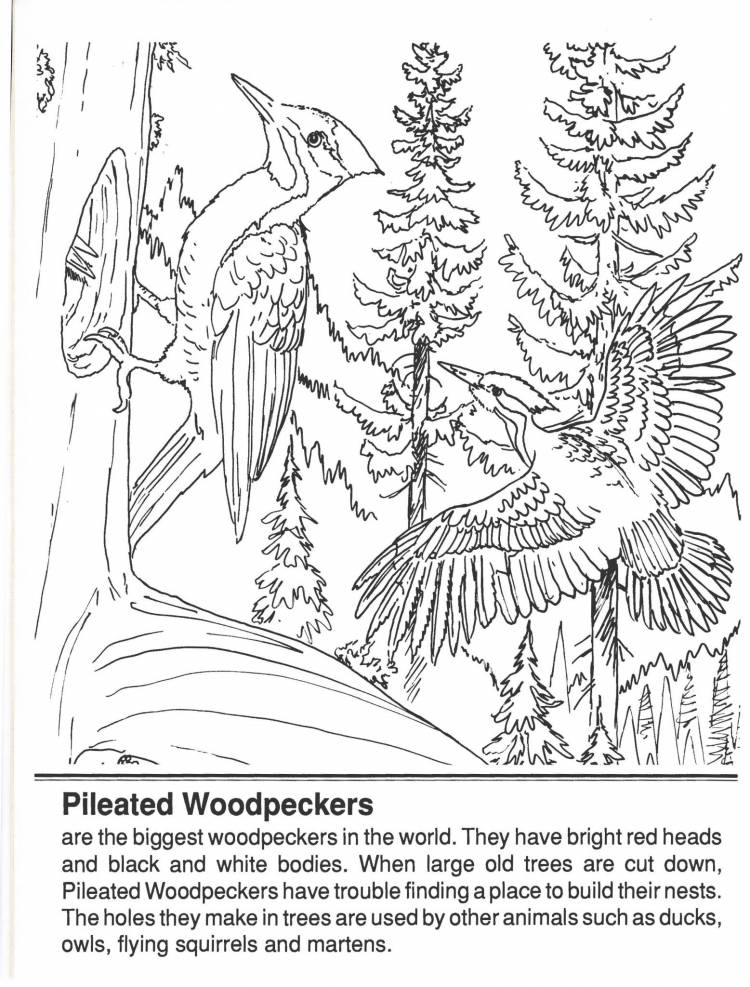 Download this colouring sheet of a pileated woodpecker for your child this holiday season!
Birds are in trouble. Song bird populations are significantly shrinking across North America in part because of habitat loss and fragmentation, a growing human footprint and pesticide. Birds need our help. One way to help is to get to know our feathered friends by becoming a citizen scientist.
The Christmas Bird Count is North America's longest running citizen science project, running since 1900! Each year, thousands of birders band together and document birds in their area in late December. By collating the data these birders provide, we can see a picture of which species are where, the relative abundance of certain species and, if it's a group that's been doing it for years, we can compare the data to previous years. Because of climate change migrations are taking place at different times and the Christmas Bird Count is helping to document that.
Other initiatives like eBird allow people to input their sightings any day of the year. When put together, the data produces incredible range and abundance maps of species, giving us a picture of which birds are where and when.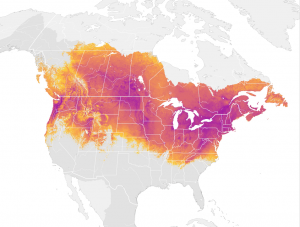 Here in the Kootenays, many local naturalist and environmental groups host Christmas bird counts. It is a great way to get involved and start getting to know your local birds. One thing I've learned about birders over the years is that they are very excited to share their love of birds! And once you start seeing birds, you'll see your backyard and forests in a whole new light.
Kootenay Dates: (if you don't see your community here, inquire with your local naturalist group)
Cranbrook: December 29
Creston: December 27
Golden: December 27
Nelson: January 5
Kimberley: January 5
Revelstoke: December 23

Header Image: Dean Chatterson