Continuing our celebration of 30 years of Wildsight, Jeremy Sroka sat down with someone who has been working to protect the wild landscapes of the East Kootenay that he loves for nearly 50 years, long before Wildsight (or the East Kootenay Environmental Society) began. From the Purcell Wilderness Conservancy to Akamina-Kishinena Park in the Flathead and so many places in between, he's played a part (and often a leading role) in protecting the places that make this region special. He is, of course, John Bergenske, our Conservation Director—still a driving force at Wildsight after 30 years.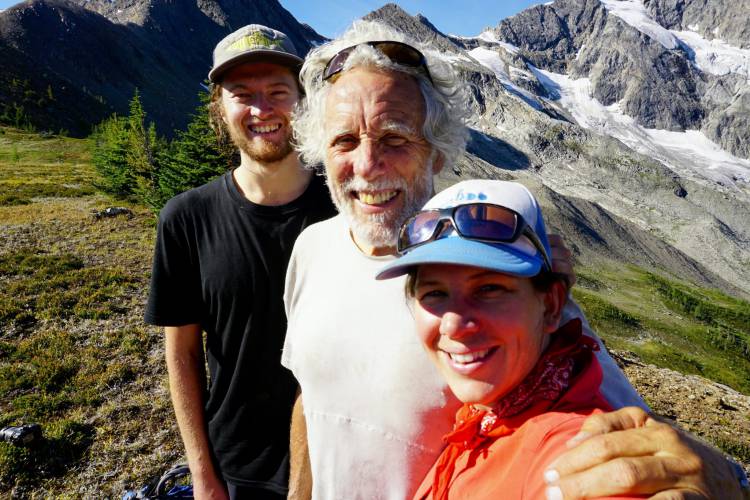 Jeremy Sroka: As someone who got involved with Wildsight before Wildsight was even Wildsight, how does it feel to reach a 30 year anniversary?
John Bergenske: I'm not big on anniversaries or birthdays or event celebrations, so I honestly don't think about it in those terms.
It's amazing that the organization has been here for 30 years, but I view things more as a continuum. Before there was an East Kootenay Environmental Society (EKES)—which would later become Wildsight—there were people working on campaigns and fighting for wild places under different names or no names at all. When we solidified under one banner, we definitely became more of a focused and organized entity, which has made us far more effective, but every step along the way has just been another part of an ongoing process. Wildsight and the other organizations like us, whether we're connected locally or provincially or beyond, I see us all as one basic movement and process for social change.
Of course, I think it's amazing that we've had this sturdy vehicle to help carry the work all these years. And the fact this vehicle has lasted so long, and that the people continue to work together to keep it running as well as it has ever run, that's a good feeling. I see our organization—and the movement in general—continually being revitalized by new faces and new ideas, that newness often being inspired by past victories or long-running battles.
But so far as it being an anniversary event, I just see this as a wheel that keeps spinning around and around, continually moving forward. We just happen to be on our 30th rotation this year.
JS: Can you describe what those early days of what would become Wildsight were like? What got the wheel spinning?
JB: More than anything, it was local people concerned about local and regional issues. One of the big ones in the early days was the logging going on in the Mark Creek Watershed, Kimberley's water supply. And previous to that, there was all the work that went into the first stages of the Purcell Wilderness Conservancy.
There were a lot of different organizations that people sprung up ad-hoc. There would be one for the Purcells. Or for the Kootenay Diversion. And then in the 80s, Kent Goodwin and Marty Musser got the idea to put together an organization here in Kimberley. That idea grew and a few other groups, some of which we had worked with back in the 70s up in Golden and so on, decided, "hey, let's all work together." And that's kind of how things became official with EKES in 1987 and then changing to Wildsight in 2004.
But right from the very start, it's always been a matter of local people concerned about what we saw happening to the natural world around us. A lot of it started around issues with land use and water, concerns about forestry, concerns about rivers and just wanting to keep wild places wild. And it's been that way since I first arrived here in the 70s.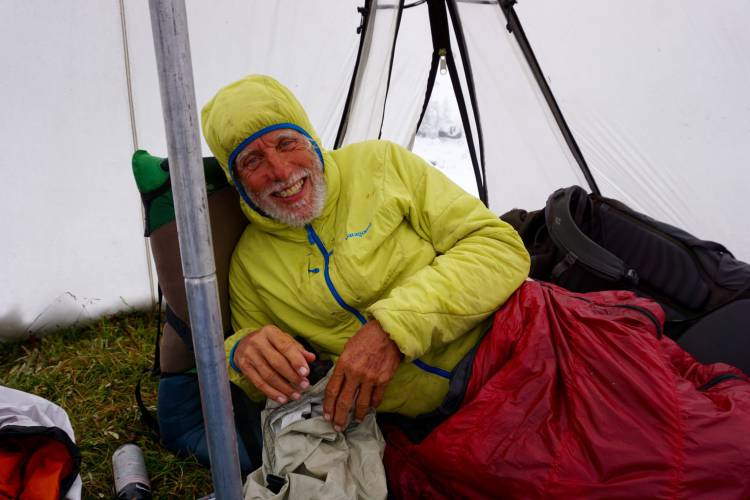 JS: What would you say were some of Wildsight's biggest achievements over the last 30 years?
JB: The stuff that jumps out to me straight away is all the work done through CORE (Commission On Resources and the Environments), the protective area strategy that came about in the 90s. When we expanded the Purcell Wilderness Conservancy or protected Height of the Rockies, those were giant wins. The Columbia River wetlands as a Wildlife Management Area, and then subsequently the East Columbia Lake Wildlife Management Area. The Cummins River. All of those mid-90s CORE projects that Wildsight was a major part of stand out for me.
Also, our success cleaning up the Skookumchuck pulp mill stands out. Now, it's still a pulp mill and the Kootenay River still has issues downstream from the mill, but thanks to a strong community push and big public meetings in support of changing the mill's processing, we were able to make a bad situation much better. In some ways, it reminds me of what's happening with selenium from the coal mines in the Elk Valley today.
Another big one was bringing the fish back to Kimberley's Mark Creek after many decades of acid rock drainage left the creek a dead zone. I wasn't personally involved all the way through, but the people in Kimberley followed up on some of the early Mark Creek work that I had been involved with, and it was a huge victory for the community. And it's an outcome that served as one of the precursors to Wildsight forming.
Honestly, I can think of lots and lots of things, but for me, the big ones—because I know they're lasting—are the protected area campaigns. Those are the ones that have been the most important to me personally.
JS: And what were some of the toughest losses?
JB: Well, one of the toughest battles, one that has gone on for years and years, is Jumbo. The fact that fight has lasted this long still astounds me. That was a campaign that, over 20 years ago, I thought was a slam dunk. There were several other things that I thought we wouldn't accomplish or would take longer, but somehow Jumbo was the one that just went on forever. I think we're very close to being able to move Jumbo officially over to the successes column, but what a long, hard fight it has been.
And I'd say a personal one is the fight we lost to avoid a road parallel to the Wigwam River and all the logging that took place there. We worked with several of the Ktunaxa Nation elders on it, but the battle was eventually lost to the BC Forest Service. I think we will put the Wigwam into a wildlife management area yet, but not being able to prevent the destruction that was done for the little bit of wood they took out of there is something that still sticks in my craw.
Not to jump back to a previous question, but this reminds me of another big victory, and that was getting the mining out of the Flathead Valley. That's another one of those giant wins that stand out, a major positive to help anchor the work we continue do in the Flathead, which is an ongoing struggle. I go down there on a regular basis and I'm still really concerned about the amount of logging that has taken place. I think we have moderated the impacts and in the long term, we're going to be able to see some recovery. But it's always hard thinking about the times when we haven't been able to get permanent protection sooner.
You know, with the work of Wildsight being an ongoing process, oftentimes the victories and defeats blend together. Take the caribou plan: the recovery strategy for mountain caribou hasn't worked to bring the caribou back, but we did get the government to set aside a lot of caribou habitat from logging and road building. And you need those little victories to help turn a losing story arc into a winning one. Because in terms of recreational access and predation and recovery numbers and so on, the mountain caribou story has had many lows. The failure of the transplant from up north with the Purcell herd, the loss of those animals, that was one of the very worst experiences I've ever had.
Much like Jumbo, you hope that if you keep fighting and keep eking out small wins along the way, eventually a losing battle can turn into a victory.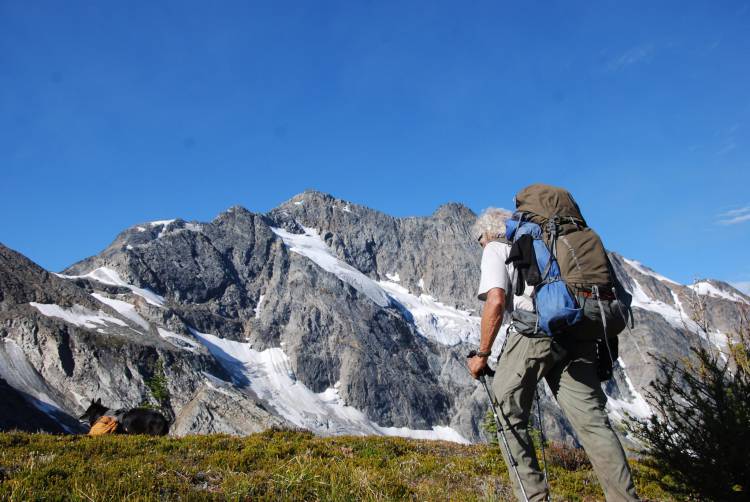 JS: Finally, what are your hopes for Wildsight in the next 30 years? OK, maybe 30 is too far ahead. How about the next 10 years?
JB: I hope Wildsight continues to be a major participant in community discussions, both within the community itself and for land use in the surrounding areas. I want to see a connected landscape from the Flathead right up to the Rocky Mountain National Parks and I hope that's completed in the not too distant future. We also need to enhance the protected area strategy and connectivity in the Purcells.
One issue that I haven't mentioned yet, one that's probably the single largest frustration of mine, is around access management and the growth of motorized vehicle use on the landscape. Even the areas where we do have some access management plans, they're often not being enforced properly. The lack of effective access management plans and a regional access management strategy, I think that's one of the big challenges for Wildsight right now. And it's something that is important to get right, especially if we want our wild places to remain wild.
To wrap this interview up nicely, I hope the wheel keeps spinning for another 30 years.
---
So if you see John run by you out on the trails (he's headed up into the mountain every weekend, often with a side mission to scrutinize some recent logging, a proposed cut block or a planned road), thank him for all he has done to keep our special places wild!
In case you missed it, you can read all about 30 years of Wildsight and about the great conservation success of the CORE process in the 90s, which John will assure you is far more exciting than it sounds.
Top photo: John in his White Creek cabin in the 70s.